You are here
Post-mortem shows live fire killed Palestinian — NGO
By AFP - Jun 12,2014 - Last updated at Jun 12,2014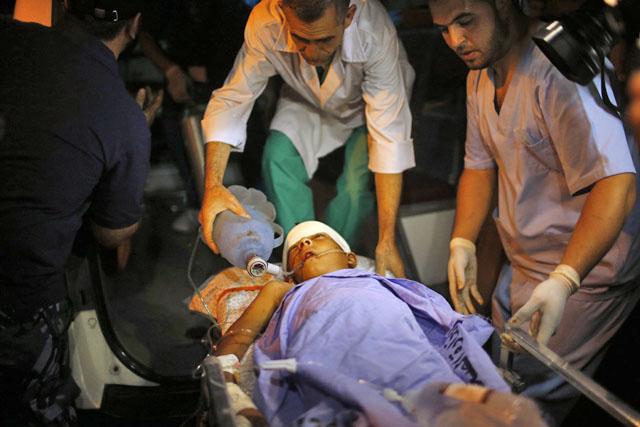 OCCUPIED JERUSALEM — The post-mortem of a Palestinian teenager killed in clashes with the Israeli army in the West Bank showed a live round caused his death, an NGO said Thursday.
Nadeem Nuwarah, 17, was killed on May 15 during a day of protests and clashes with Israeli forces in Beitunia, southwest of Ramallah in the occupied West Bank.
His body was exhumed for a post-mortem examination on Wednesday, which was carried out by two Israeli forensic pathologists, one Palestinian, a Danish and an American.
"They [the experts] have a clear agreement on the cause of death," said Sarit Michaeli of Israeli rights group B'Tselem, which coordinated the post-mortem with NGOs Defence for Children International, Al Haq and Physicians for Human Rights.
"They all agree that it was live ammunition," she told AFP.
The conclusion Nuwarah was shot by a live bullet through his chest were "based on the entry and exit wounds in the body, and x-rays that traced [bullet] fragments in the body", Michaeli said.
"They ruled out any other cause of death, rubber bullets or anything else."
Israel's army says it used "riot dispersal" means, a term which includes rubber bullets, and denied using live fire during the day of protests as Palestinians marked the "Nakbeh", or catastrophe, of Israel's establishment in 1948.
Palestinian leaders accused Israel of Nuwarah's "deliberate execution" at the time, after CCTV footage appeared to show Nuwarah was shot unprovoked, during a lull in the violence.
Israel suspended a non-combat soldier spotted by CNN television cameras firing his weapon during the clashes, but said there was no proof his shot was responsible for killing Nuwarah.
The forensic experts were also "able to track the trajectory of the bullet [that hit Nuwarah] and assess the angle from which it was fired," Michaeli said, but was unable to elaborate before the findings were published officially.
Nuwarah's family, who said they found the bullet that killed him in the backpack he was wearing when he died, had handed the round over for investigation, Michaeli said.
Israel's army did not immediately comment on the investigation.
Mohammed Udeh, 16, was shot dead in the same location around an hour later but his family did not consent to a post-mortem, B'Tselem said.
East Jerusalem traders strike
Meanwhile, shops in Arab East Jerusalem shut Thursday in solidarity with hunger-striking Palestinian prisoners in Israeli jails, many of whom have been hospitalised.
Business owners pulled down their shutters in the normally bustling Old City in Israeli-annexed East Jerusalem, an AFP correspondent said, to observe a strike called by an umbrella group of various political parties and factions.
The Palestinian National and Islamic Forces said there would be a demonstration in the evening outside the offices of the Red Cross, also in East Jerusalem.
On Wednesday, the Palestinian leadership called for international intervention over the hunger strike, asking that Israel be held responsible for the health of the prisoners.
A letter addressed to the UN Security Council and the European Union, signed by senior Palestinian figure Saeb Erekat, said more than 400 prisoners had joined the strike, of whom approximately 130 had been refusing food for more than six weeks.
"We call on you to call on Israel to annul the policy of administrative detention and to condition deepening your bilateral ties with Israel pending Israel's fulfilment of all its obligations," he wrote in English.
Most of the strikers are administrative detainees who are being held without charge for indefinitely renewable six-month periods in a procedure dating back to the British mandate (1920-1948).
Israel Prisons Service spokeswoman Sivan Weizman told AFP Thursday the current hunger strike was the longest-ever staged by Palestinians detainees.
In contrast to Erekat's claim, she said 250 inmates were refusing food, of whom 80 were being treated in hospital.
Earlier this week, the Israeli parliament approved the first reading of a bill to enable doctors to force feed hunger strikers. It must pass two more readings before becoming law.
Some 5,000 Palestinians are being held in Israeli jails, with nearly 200 in administrative detention.
Related Articles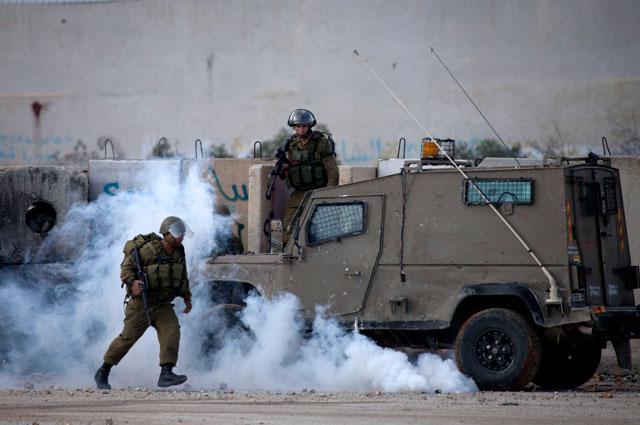 Nov 18,2014
Two Palestinians armed with a gun and meat cleavers burst into a Jerusalem synagogue Tuesday and killed four Israelis before being shot dead in the city's bloodiest attack in years.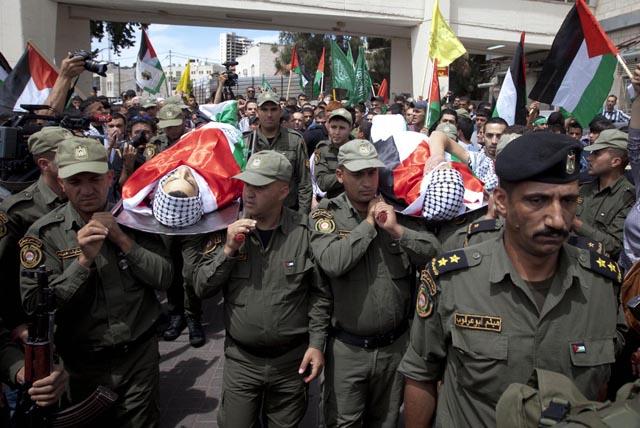 May 29,2014
Israel's army has suspended a non-combat soldier seen firing his weapon during clashes in the West Bank this month in which two Palestinian teenagers were killed, a newspaper reported Thursday.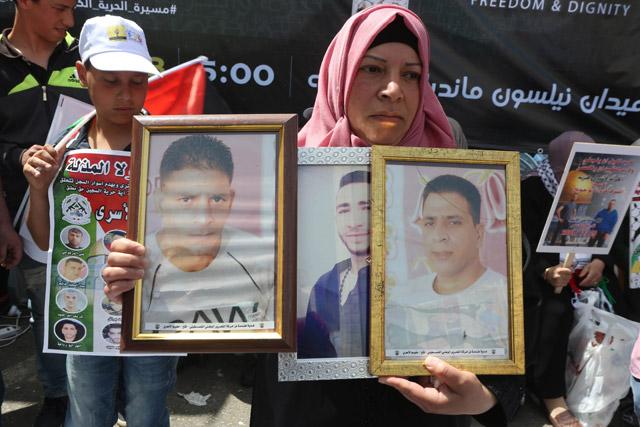 Apr 27,2017
RAMALLAH, Palestinian Territories — Palestinians held a general strike Thursday in solidarity with hundreds of prisoners in Israeli jails on
Newsletter
Get top stories and blog posts emailed to you each day.