You are here
Reporter 'with Hamas links' killed by Israel, 'was tortured by group in 2015'
By AFP - Apr 11,2018 - Last updated at Apr 11,2018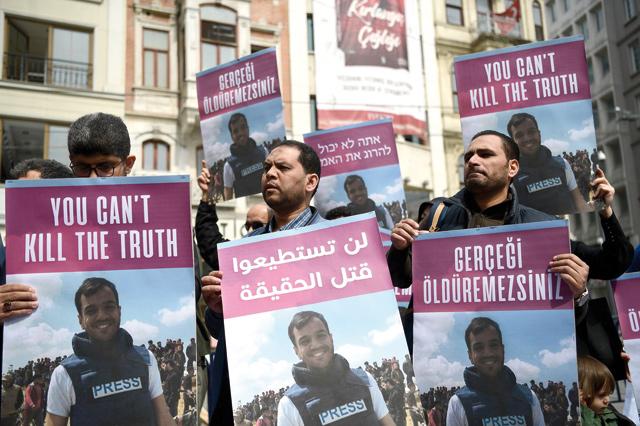 People attend a protest against the killing of Palestinian journalist Yasser Murtaja by Israeli occupation forces on Wednesday at Istiklal avenue in Istanbul (AFP photo)
RAMALLAH, Palestinian Territories — A Palestinian reporter killed last week by Israeli occupation force fire was detained and beaten by Hamas security forces in 2015, a global journalist body said Wednesday, after Israel accused him of being a member of the armed group.
Yasser Murtaja was shot dead during clashes on the Gaza border Friday while, witnesses said, wearing a press vest, leading to criticism of Israel's open-fire policy.
Israel's Defence Minister Avigdor Lieberman on Tuesday accused the journalist of being an active member of Hamas, Gaza's Islamist resistance rulers, with which the Israel has fought three wars in a decade.
Lieberman claimed the 30-year-old had received a salary since 2011 and held a rank similar to captain in Hamas' armed wing, but provided no evidence for the claims.
A case file from the International Federation of Journalists (IFJ) documented how Murtaja was detained and beaten by Hamas security forces in 2015 while filming.
The file, seen by AFP, said Murtaja and three other colleagues were filming the demolition of a home near the Israeli border when a man demanded to see their documents.
After they refused, a jeep belonging to the Hamas security forces arrived and "pulled the photographer Yasser Murtaja into their jeep without explaining what was going on".
It said inside the van he was beaten by Hamas police, leading to his eventual hospitalisation. After an interrogation, his photographs were eventually seized.
Murtaja and the other journalists were interviewed by an IFJ researcher at the time, the file said.
IFJ General Secretary Anthony Bellanger accused Lieberman of a cover-up.
"It is clear that having murdered a journalist the Israeli defence minister is more interested in spouting propaganda and engaging in a cover-up than in carrying out a thorough and transparent investigation and bringing Yasser's killers to justice," he said in a statement.
Israeli occupation forces have killed 31 Palestinians and wounded hundreds others since March 30 during mass protests along the Gaza border.
There have been no Israeli casualties.
Related Articles
Mar 21,2016
KUWAIT CITY — Kuwaiti authorities have deported 11 Lebanese and three Iraqis for alleged links with Hizbollah, the Shiite movement classifie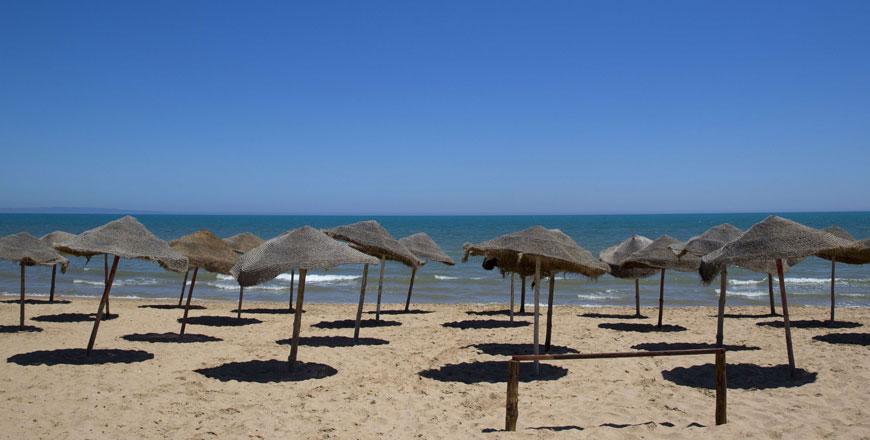 Jul 02,2015
TUNIS — Tunisia has arrested eight people in connection with last week's jihadist massacre at a seaside resort, as the remains of more slain
Apr 14,2018
GAZA CITY, Palestinian Territories —Thousands protested for a third consecutive Friday along Gaza's border with Israel amid violence in whic
Newsletter
Get top stories and blog posts emailed to you each day.