You are here
'Russian killing of Syrian rebel leader does not serve peace'
By Reuters - Dec 29,2015 - Last updated at Dec 29,2015
RIYADH — Saudi Arabia denounced on Tuesday the killing of a prominent Syrian rebel leader, saying his death in a Russian air strike last week did not serve the cause of peace in Syria.
Zahran Alloush, 44, who headed the rebel group Jaysh Al Islam, was killed when Russian warplanes struck near Damascus on Friday. His death was a major blow to rebel control of the eastern suburbs of Damascus.
"We believe that assassinating Zahran Alloush or fighting leaders that have supported a peaceful solution and fights Daesh in Syria does not serve the peace process in Syria," Saudi Foreign Minister Adel Al Jubeir told journalists at a joint news conference with Mevlut Cavusoglu, his Turkish counterpart.
Cavusoglu had accompanied Turkish President Recep Tayyip Erdogan on a visit to Saudi King Salman in Riyadh. Sunni powers Saudi Arabia and Turkey are two of the main supporters of Syrian rebels fighting to topple President Bashar Assad, who is backed by Russia and Shiite power Iran.
Alloush's death came nearly two weeks after more than 100 Syrian opposition and rebel groups, including Jaysh Al Islam, met in Saudi Arabia to coordinate stands before peace talks in January.
The United Nations said on Saturday that the UN Syria mediator, Staffan de Mistura, plans to bring together Syria's warring parties on January 25 in Geneva to begin talks to try to end nearly five years of civil war.
"I don't know the reason that made them do something like this. But what I do know is that if we wanted to reach a peaceful solution in Syria, we must deal with all the Syrian groups whose hands are not smeared with terrorism," Jubeir said.
At the same news conference, Jubeir said Erdogan and King Salman had agreed their countries would set up a "strategic cooperation council" that will be managed by their foreign ministers, Jubeir said.
He said the council would deal with security, military, economic, trade, energy and investment between the two countries.
"The aim of this council is to bring about a qualitative transformation of between Turkey and the Kingdom of Saudi Arabia so they would be truly strategic and to serve the interests of the two countries and peoples," Jubeir said.
Related Articles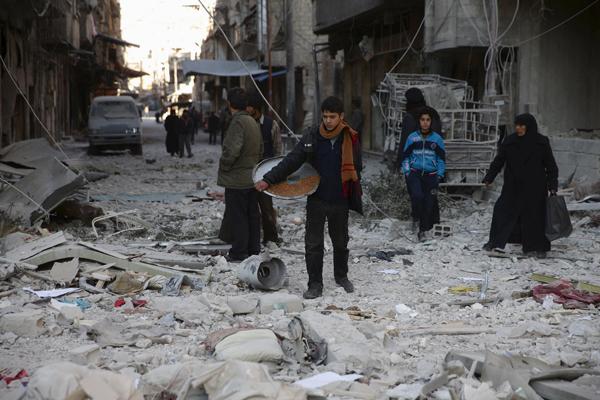 Dec 31,2015
DAMASCUS — Syrian authorities on Wednesday arrested two prominent members of the domestic opposition as they travelled to Riyadh to meet oth
Jan 01,2016
DAMASCUS — Syrian authorities have released two prominent members of the domestic opposition who were arrested on Wednesday as they travelle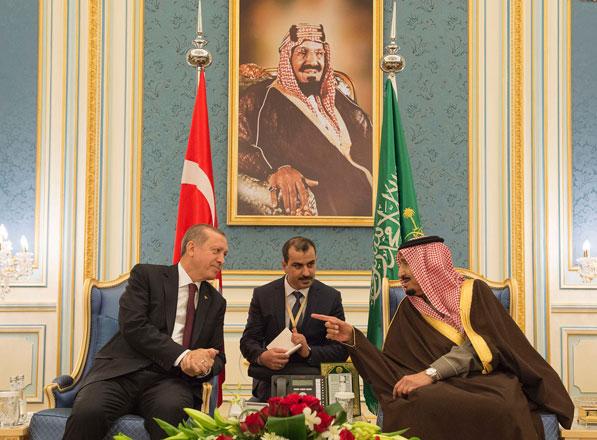 Feb 14,2017
RIYADH — Turkey's President Recep Tayyip Erdogan met Saudi Arabia's top leadership on Tuesday during a visit to further strengthen ties, as
Newsletter
Get top stories and blog posts emailed to you each day.