You are here
'Saudi Arabia arrests 11 princes over anti-austerity protest'
Sabq says princes were protesting at a historical Riyadh royal palace, Qasr Al Hokm
By AFP - Jan 06,2018 - Last updated at Jan 06,2018
RIYADH — Saudi authorities have arrested 11 princes who protested against the kingdom's austerity measures and who could face trial, a news website close to the government reported on Saturday.
Sabq said the princes, who were not named, were protesting at a historical Riyadh royal palace, Qasr Al Hokm, against a government's decision to stop paying the water and electricity bills of royals.
They were also demanding "financial compensation" after one of their cousins had been sentenced for an unspecified crime.
The princes were transferred to the high-security Ha'ir prison in the capital "ahead of their trial", Sabq said, citing unnamed sources.
It said the princes "were informed of the error of their demands but they refused to leave Qasr Al Hokm", prompting the royal guards to intervene and arrest them.
Saudi officials contacted by AFP Saturday were not immediately reachable for comment.
Saudi Arabia has introduced a string of austerity measures over the past two years to boost revenues and cut spending as the global slump in oil prices led to ballooning budget deficits.
The kingdom's push to diversify its oil-dependent economy has been linked to the arrest of more than 200 princes in November in an anti-corruption purge spearheaded by powerful Crown Prince Mohammed Bin Salman, the king's son and heir to the throne.
Most of those detained were held at the palatial Ritz-Carlton Hotel in Riyadh, which has turned into a luxury prison.
King Salman on Saturday announced a boost in stipends and tax relief for Saudi citizens, particularly those employed in the military or public sector.
The International Labour Organisation estimates that unemployment among Saudis aged 15 to 25 stood at 36.2 per cent last year.
Related Articles
May 12,2016
ANKARA — Iranian Muslims will miss the annual Hajj (the greater Muslim pilgrimage to Mecca) in September, media reported on Thursday, as Teh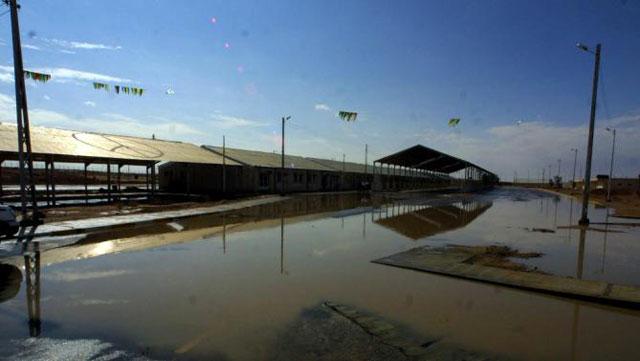 Jan 05,2015
Three Saudi guards including a top commander were killed on Monday in a rare attack and suicide bombing by "terrorists" on the kingdom's border with Iraq, the interior ministry said.
May 07,2014
A court in Saudi Arabia has sentenced the editor of an Internet forum he founded to discuss the role of religion in the conservative Islamic kingdom to 10 years in jail and 1,000 lashes, Saudi media reported on Wednesday.
Newsletter
Get top stories and blog posts emailed to you each day.