You are here
Syrian observatory reports suspected gas attack in Daesh area near Palmyra
Daesh militants recapture Palmyra despite Russian air strikes
By Reuters - Dec 12,2016 - Last updated at Dec 12,2016
In this April 8 photo provided by Russian defence ministry's press service, a Russian deminer checks for mines in the Palmyra ancient ruins (AP photo)
BEIRUT — The Syrian Observatory for Human Rights said there had been a suspected gas attack in the Daesh terror group-held territory near Palmyra on Monday, amid heavy aerial bombardment of the same area which together killed at least 53 people.
Citing local sources near the site of the attack in eastern Hama, northwest of the ancient city of Palmyra, the observatory said there were cases of suffocation and that dozens had been wounded during heavy rocket fire on the area.
The dead included 28 children, the observatory said.
Local sources had reported seeing dead bodies with no visible injuries, said the observatory, a British-based group that monitors the war in Syria through a network of contacts across the country.
The reported attack came from the air and took place near the town of Uqairabat, which lies on a main road leading south into Palmyra from government-held territory, the observatory said, without specifying who might have been responsible.
Amaq, a website linked to Daesh, said in an online statement that 20 people had died and around 200 were injured from breathing problems "as a result of a Russian air attack with sarin gas".
Ahmad Al Dbis, of the Union of Medical Care and Relief Organisations (UOSSM), said about 86 people had died, and about 250 were injured in the attacks on Monday.
UOSSM is a coalition of international aid agencies which fund hospitals in Syria. It used to work with staff in the area of the attack before Daesh took over.
Both the Syrian army and Russia have denied using chemical weapons.
UN investigators established that sarin gas was used in parts of the rebel-held Ghouta suburbs of the Syrian capital Damascus in 2013. The United States accused Syria's government of conducting the attack, which it estimated killed around 1,400 people, but Damascus denied responsibility and blamed rebels.
A United Nations investigation this year found that the Syrian military had used chlorine in attacks on rebels and that Daesh had also used chemical weapons in attacks.
Damascus has said that the conclusions of that investigation were wrong.
On Sunday, Daesh militants recaptured Palmyra despite dozens of Russian air strikes attempting to push them back. It had previously been driven from the city in March.
Related Articles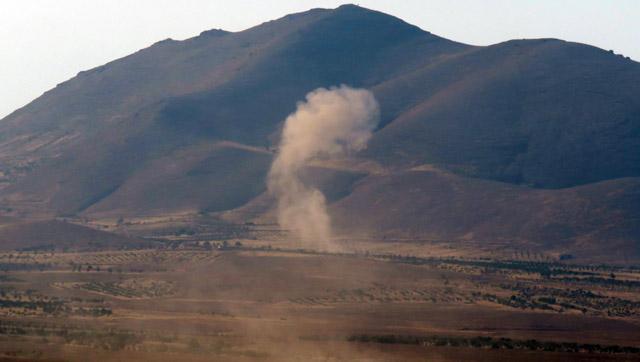 Aug 19,2017
BEIRUT — Syria's army and its allies have encircled a Daesh terror group pocket in central Syria after a series of advances in the desert re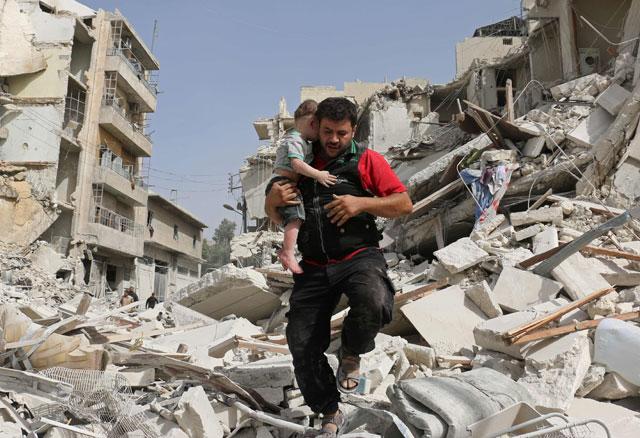 Sep 22,2016
UNITED NATIONS/BEIRUT — US Secretary of State John Kerry demanded on Wednesday that Russia and the Syrian government immediately halt flight
Feb 05,2018
BEIRUT — Chemicals dropped from the air caused at least nine people to suffer breathing problems in an attack in northwest Syria, rescue wor
Newsletter
Get top stories and blog posts emailed to you each day.