You are here
Syrian troops pound central village amid offensive
By AP - Sep 13,2014 - Last updated at Sep 13,2014
BEIRUT — Syrian warplanes and helicopter gunships struck targets in a central village on Saturday in what appears to be preparations for a ground offensive on the rebel stronghold, activists said.
The air raids on Kfar Zeita, which has been under rebel control for nearly two years, came amid a major government offensive in the religiously mixed central province of Hama.
Saturday's air raids came two days after troops captured the strategic town of Halfaya, better positioning government forces to defend nearby Christian and Alawite communities that support President Bashar Assad.
Central Syria is a communal patchwork home to large groups of Christians, Ismailis and Alawites, who mainly back Assad, himself an Alawite. Many from these groups fear attacks on them by extremists among the mostly Sunni rebels.
Kfar Zeita and the nearby town of Morek, which are on the highway linking Hama with Aleppo, have been rebel-controlled since late 2012.
The Britain-based Syrian Observatory for Human Rights said Syrian warplanes conducted at least eight air strikes on Kfar Zeita. It had no word on casualties. A Hama-based activist who goes by the name of Yazan Shahdawi said that by the afternoon there had been about 20 strikes, as well as artillery shelling.
"All this is in preparation to storm the village," Shahdawi said via Skype.
Also Saturday, state-run news agency SANA quoted an unnamed military official as saying that troops have captured several towns in Hama province including Taibet Al Imam, Lweibdah and Zour Abo Zaid. It added that troops inflicted "gross losses" among opposition fighters.
Shahdawi confirmed that troops captured the areas in Hama province.
The government attack in Hama province is commanded by one of Syria's best-known officers, Col. Suheil Al Hassan, who is also known as "The Tiger".
He was able to lift a months-long siege imposed by rebels on the central prison of in Aleppo, Syria's largest city and former commercial centre. Last year, his forces captured the strategic town of Khanaser between the central regions and Aleppo.
Syrian state media and activists said in April that Kfar Zeita was subjected to a poison gas attack that wounded scores of people. The government and the rebels blamed each other for the attack.
In southern Syria, the observatory said opposition fighters including members of the Al Qaeda-linked Nusra Front captured late Friday the village of the Rawadi in the Quneitra region on the edge of the Israeli-occupied Golan Heights.
The group said that rebels now control nearly 80 per cent of the Quneitra region.
Related Articles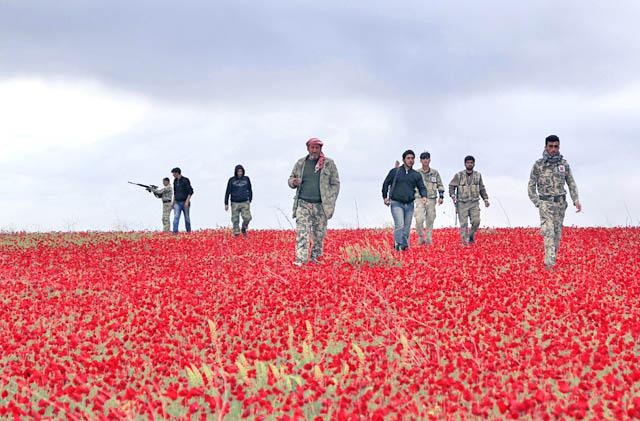 Apr 12,2014
Syrian government media and rebel forces said Saturday that poison gas had been used in a central village, injuring scores of people, while blaming each other for the attack.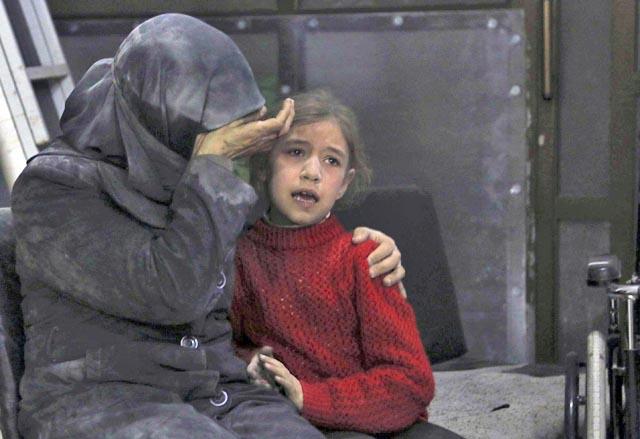 Apr 13,2014
The US ambassador to the United Nations said Sunday that reports of a poison gas attack in a rural village north of Damascus were so far "unsubstantiated", adding that the United States was trying to establish what really happened before it considers a response.
Sep 07,2014
Syrian rebels have made fresh advances near the Israeli-occupied Golan Heights in Quneitra province, where 26 troops and 17 rebels were killed in a battle on Saturday, a monitoring group said.
Newsletter
Get top stories and blog posts emailed to you each day.