You are here
Tillerson says US backs Egypt on security at start of regional tour
By Reuters - Feb 12,2018 - Last updated at Feb 12,2018
This handout photo released by the Egyptian Presidency on Monday shows Egyptian President Abdel Fattah Al Sisi (right) meeting with US Secretary of State Rex Tillerson in Cairo (AFP photo)
CAIRO — US Secretary of State Rex Tillerson said on Monday Washington stood by Egypt in its fight against Islamist militants, as he began a Middle East tour at a time of increasingly complex local and proxy conflicts.
Tillerson stressed a need for free and fair elections in all countries ahead of a March presidential vote in Egypt, but withheld direct comment on what critics say is a crackdown on some rivals seeking to challenge President Abdel Fattah Al Sisi at the polls.
The United States has become more embroiled, diplomatically and militarily, in regional conflicts since President Donald Trump took office more than a year ago.
It stepped up support for Kurdish-led forces in Syria before its NATO ally Turkey began a military operation against them last month, and has sided firmly with Israel in recognising Jerusalem as its capital, angering Palestinians and drawing rebukes from Arab leaders.
The United States has also forged closer ties with Saudi Arabia and other Gulf Arab states while taking a tougher line against Iran since Trump took office.
Tillerson and his Egyptian counterpart Sameh Shoukry delivered a message on Monday that relations remained strong with one of the key US Arab allies.
"We agreed we would continue our close cooperation on counterterrorism measures," Tillerson said.
"Egypt deals with the threats of ISIS [Daesh] themselves and are dealing with it certainly currently in the Sinai. "
"The US commitment in continuing to support Egypt in its fight against terrorism and bringing security for the Egyptian people is steadfast and will continue," he said.
Egypt last week launched a large military operation against Islamist militants, focused on defeating Daesh in the Sinai Peninsula.
Tillerson arrived in Egypt, one of the main recipients of Washington's foreign aid, at the start of a regional tour amid heightened tension between Israel, Syria and Damascus's ally Iran after an Israeli F-16 aircraft was shot down crashing in northern Israel.
Shoukry said Cairo and Washington had agreed to hold strategic dialogue talks at the level of foreign ministers later this year.
"This relationship is essential to achieve stability in the region," he said.
Tillerson also met Sisi before leaving the country. He was to attend a conference on Iraqi reconstruction in Kuwait.
Military operation
Sisi is running against a single competitor in the March 26-28 poll after more challenging opponents pulled out, some citing intimidation of supporters and other tactics designed to give the incumbent an easy win.
Sisi, a former military chief, gave the armed forces three months to clear Sinai of militants after more than 300 people were killed by gunmen at a mosque in Sinai in November. The Egyptian army said at least 28 suspected militants have died in clashes since the operation began on Friday.
Egypt receives $1.3 billion annually from the United States.
Last year, Washington withdrew some financial aid to Egypt saying it had failed to make progress on respecting human rights and democracy.
Asked about concerns over the election, Tillerson said the United States supported a credible, transparent vote in Egypt, Libya and elsewhere.
"We have always advocated for free and fair elections, transparent elections not just in Egypt but in any country," Tillerson said.
Egypt says it will conduct free and fair elections, but opponents of Sisi have criticised what they say is a government-led crackdown on challengers.
He said the United States was also keen to continue supporting Egypt in its economic recovery, after the country implemented tough economic reforms tied to a $12 billion International Monetary Fund loan.
Shoukry said Egypt stressed the need for a peaceful settlement of the Israeli-Palestinian conflict.
"We discussed how to reach a solution for the Palestinian-Israeli conflict on the basis of a two state solution and the importance of maintaining US efforts to reach this final settlement," Shoukry said.
Tillerson said Washington remained committed to working for peace between Israel and the Palestinians, adding that Trump's decision on Jerusalem in December did not set final boundaries for the city and that Washington believes it has an "important role to play to bring a resolution" to the crisis.
The decision to recognise Jerusalem as Israel's capital led to clashes in the West Bank, and was opposed by Arab and EU countries.
Related Articles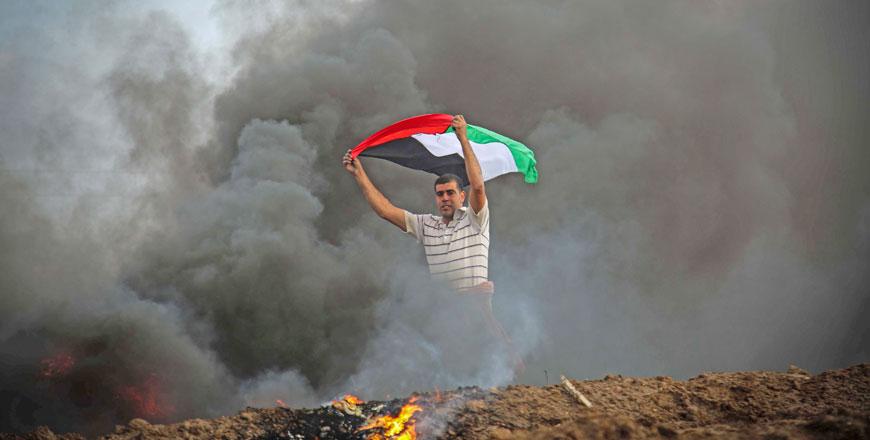 Jan 20,2018
US Vice President Mike Pence arrived in Amman late Saturday as part of a regional tour, the Jordan News Agency, Petra, reported.Pence is sch
Aug 02,2015
CAIRO — US Secretary of State John Kerry sought to assure Middle East allies Sunday that the Iran nuclear deal would make them safer, as he
Jul 10,2016
OCCUPIED JERUSALEM — Egypt's foreign minister met Israeli Prime Minister Benjamin Netanyahu on Sunday on reviving peace efforts with the Pal
Newsletter
Get top stories and blog posts emailed to you each day.