You are here
Tunisia to deploy 1,000 armed police around tourist sites
By AFP - Jun 28,2015 - Last updated at Jun 28,2015
British tourists queue up at the check-in counter at the Enfidha International Airport on Sunday, as they leave Tunisia two days after a shooting attack on the Riu Imperial Marhaba Hotel in Port El Kantaoui, on the outskirts of Sousse, south of the capital Tunis (AFP photo)
PORT EL KANTAOUI, Tunisia — Tunisia said Sunday it would deploy hundreds of armed police around tourist sites as authorities moved to ramp up security after a jihadist gunned down 38 people at a seaside resort.
Police on horseback and quad bikes could be seen patrolling the beach at Port El Kantaoui where the attack, claimed by the Daesh terror group, took place on Friday.
Tourists gathered around bouquets of flowers laid out in the sand, one marked with the message: "Why did they die?"
In Tunis, the National Security Council met to discuss what measures should be taken after the attack, which saw at least 15 Britons killed and dealt a heavy blow to the country's vital tourism industry.
The tourism ministry confirmed plans to deploy 1,000 armed officers from July 1 to reinforce the country's tourism police, who will also be armed for the first time.
Armed officers will be deployed "inside and outside hotels" as well as on beaches and at tourist and archaeological sites, the ministry said in a statement.
In a separate statement after the National Security Council meeting, President Beji Caid Essebsi stressed the need for "greater vigilance" and asked the government to consider "exceptional measures" to deal with future threats.
Authorities had previously announced plans to reinforce security at tourist sites and beaches, and to shut down 80 mosques accused of inciting extremism.
Witnesses of the attack have described scenes of sheer terror, with the gunman mowing down screaming tourists as many ran for their lives.
Families arrive to identify victims
The attack saw a Tunisian student disguised as a tourist pull out a Kalashnikov rifle hidden in a beach umbrella and open fire on holidaymakers at the Riu Imperial Marhaba hotel in Port El Kantaoui, near Sousse south of the capital Tunis.
One Tunisian witness said the gunman, who was eventually shot dead, had only targeted tourists, telling locals: "Stay away, I didn't come for you."
Tunisian authorities have so far identified 18 of those killed as 14 Britons, a German, a Belgian, a woman from Ireland and another from Portugal.
The attack was Britain's worst loss of life in a jihadist attack since the 2005 London bombings. Britain has said at least 15 of its citizens were confirmed dead and warned that the toll is likely to rise.
The British government cautioned Sunday that other attacks "are possible" in Tunisia, urging visitors to remain vigilant.
Tunisia has not yet published the full list of the victims' names and nationalities.
"We are taking the time we need. There must be zero errors. We have taken the dental and palm prints [of the victims]. Families have arrived from abroad to identify the bodies," said Naoufel Somrani, head of the health ministry's emergency services.
The attack was swiftly claimed by Daesh, the extremist organisation that has seized control of large parts of Syria and Iraq and carried out a wave of attacks around the world.
It came just three months after another Daesh-claimed attack on the Bardo National Museum in Tunis killed 21 tourists and a policeman.
It was carried out on the same day as a suicide bombing that killed 26 people at a Shiite mosque in Kuwait, which was also claimed by Daesh, and a suspected Islamist murder at a factory in France.
Exodus of scared tourists
With its turquoise waters, stunning archaeological sites and relatively low prices, Tunisia has long attracted European tourists.
But the tourism industry — which accounts for 7 per cent of Tunisia's GDP and almost 400,000 jobs — has been reeling since the 2011 revolution that ousted dictator Zine Abidine Ben Ali was followed by a rise in jihadist attacks.
Authorities had announced a nearly 26 per cent drop in the number of foreign visitors in April compared with the same month last year.
There has been an exodus of shocked tourists since Friday's attack, with British and Belgian tour operators saying they had flown out some 2,400 visitors by late Saturday. Hundreds more were expected to follow on Sunday.
But some tourists said they had chosen to stay.
"It was nobody's fault. We are scared... But this kind of thing can happen anywhere," French tourist Safia told AFP as she walked along a beach in the resort area.
In the past four years, dozens of police and soldiers have been killed in Tunisia in clashes and ambushes attributed to jihadists — mainly in the western Chaambi Mountains.
While Tunisia has a tradition of secularism and a strong civil society, disillusionment and social exclusion have fuelled radicalism among young people, with the country exporting some 3,000 jihadist fighters to Iraq, Syria and neighbouring Libya.
Related Articles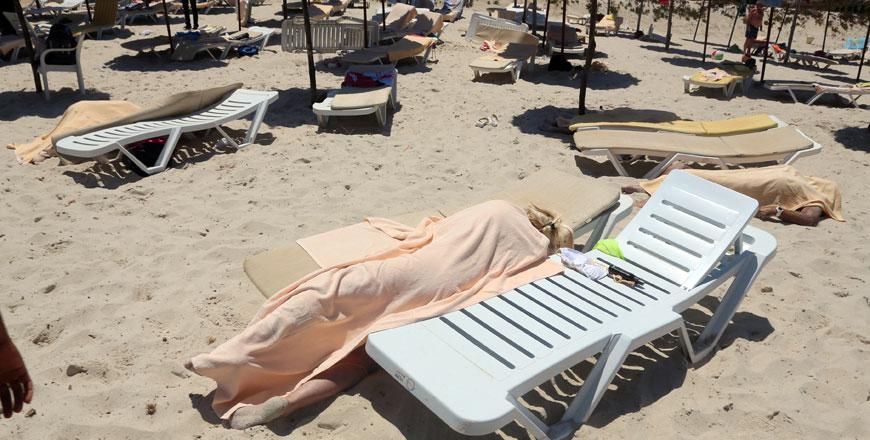 Jun 27,2015
Port el Kantaoui, Tunisia — Planeloads of shocked foreign tourists flew home from Tunisia Saturday after a beachside massacre claimed by the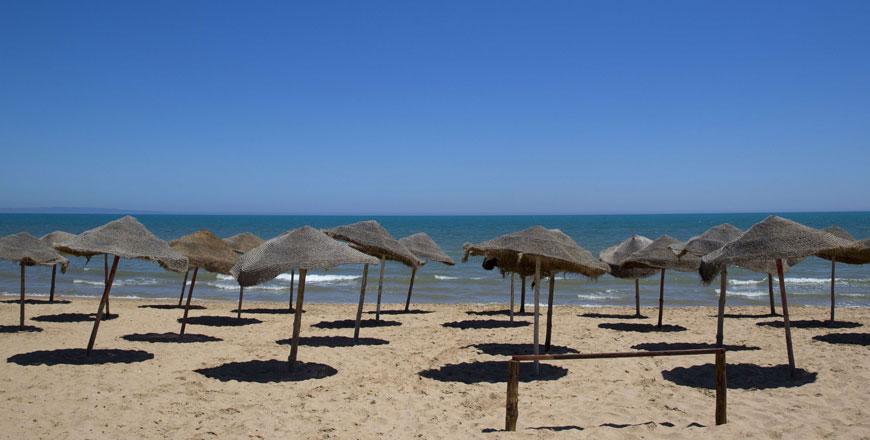 Jul 02,2015
TUNIS — Tunisia has arrested eight people in connection with last week's jihadist massacre at a seaside resort, as the remains of more slain
Jun 29,2015
PORT EL KANTAOUI, Tunisia — Tunisia said Monday it had made its first arrests after a beach massacre that killed 38 people, as European offi
Newsletter
Get top stories and blog posts emailed to you each day.