You are here
Turkey strikes Daesh as Syria border tensions flare
By AFP - Aug 24,2016 - Last updated at Aug 24,2016
An injured Syrian child receives treatment at a makeshift hospital following a reported air strike on the rebel-held town of Douma, east of the capital Damascus, on Tuesday (AFP photo by Abd Doumany)
ISTANBUL — Turkey on Tuesday vowed to give full support to moves to free a key Syrian border town from the control of Daesh extremists as expectations grew of a major Ankara-backed offensive against the group.
Turkish forces also pounded extremists in Syria with new artillery strikes after a deadly suicide bombing in the city of Gaziantep at the weekend and repeated rocket fire across the border.
Activists have said hundreds of Ankara-backed rebels were preparing an offensive against the Daesh terror group to seize control of the Syrian town of Jarabulus, which lies opposite the town of Karkamis in Turkey.
Without confirming the operation, Foreign Minister Mevlut Cavusoglu pledged to give "all kinds of support" to push the extremists out of Jarabulus.
"We do not want Daesh to exist in Iraq and Syria," he told reporters.
In an interview with private NTV television, Deputy Prime Minister Numan Kurtulmus said Turkey saw Jarabulus "as a national security matter".
"What we have said, since the beginning, is that having Jarabulus or any other city held by IS [Daesh] is unacceptable," he said.
The authorities also ordered residents to vacate Karkamis and the surrounding area for safety reasons after the rocket fire, although there was no indication this was linked to the impending operation.
Two mortar rounds fired from Jarabulus hit Karkamis while three more hit the centre of the Turkish border town of Kilis, the state-run Anadolu news agency said.
Turkish artillery responded by shelling Daesh positions around Jarabulus.
'May begin any time'
Abdulkadir Selvi, a well-connected columnist for the Hurriyet daily, said the Turkey-backed offensive "could begin at any moment".
The move by Ankara-backed rebels could potentially put them on collision course with the militia of the Kurdish Democratic Union Party (PYD) which Ankara vehemently opposes and which also has designs on Jarabulus after seizing the strategic Manbij area in northern Syria from Daesh.
Rami Abdul Rahman, the head of the Syrian Observatory for Human Rights, said the "Turkish shelling in Syria aimed to prevent the advance of troops backed by Kurds from Manbij towards Jarabulus".
He told AFP the commander of Kurdish-dominated forces headed to Jarablus, Abdel Satar Al Jader, was also "assassinated" on Monday after announcing he planned to resist the Turkish advance. There was no confirmation from Turkish sources.
Turkey regards the PYD as a terror group, although Washington sees its People's Protection Units (YPG) militia — as the most effective fighting force against the extremists.
US Vice President Joe Biden is due in Ankara on Wednesday to meet Turkey's leadership, with agreeing a unified strategy on Syria set to be a crucial issue.
The movements have come at a critical juncture for Turkey in Syria's five-and-a-half-year war, with signs growing it is on the verge of a landmark policy shift.
Ankara has always called for the ouster of President Bashar Assad as the key to ending the conflict, putting Turkey at odds with his main supporters Iran and Russia.
However Prime Minister Binali Yildirim at the weekend for the first time acknowledged that Assad was one of the "actors" in Syria and may need to stay on as part of a transition.
Kurtulmus also acknowledged that the Assad regime would have to be part of final peace talks with the opposition, saying: "If there is going to be a peace table, that table must have two sides."
Turkey has been shaken by one of the bloodiest years in its modern history, with a string of attacks by Daesh extremists and Kurdish militants and the botched July 15 coup.
The attack in Gaziantep on a Kurdish wedding party for a young couple has horrified the country, with the majority of the 54 victims aged under 18 and including children as young as four.
Related Articles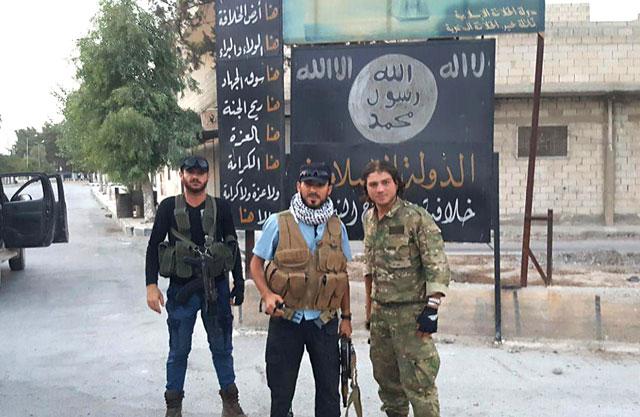 Aug 24,2016
KARKAMIS, Turkey — Turkish tanks and hundreds of opposition fighters thrust deep inside Syrian territory on Wednesday in a lightning operati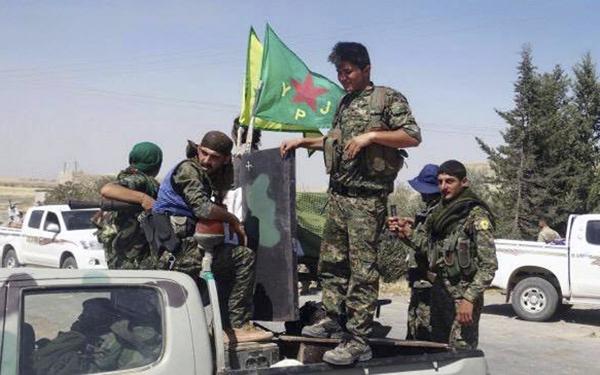 Oct 22,2016
ANKARA — Turkey hit Kurdish militia targets in northern Syria for the second time in less than 72 hours, the military said on Saturday, as A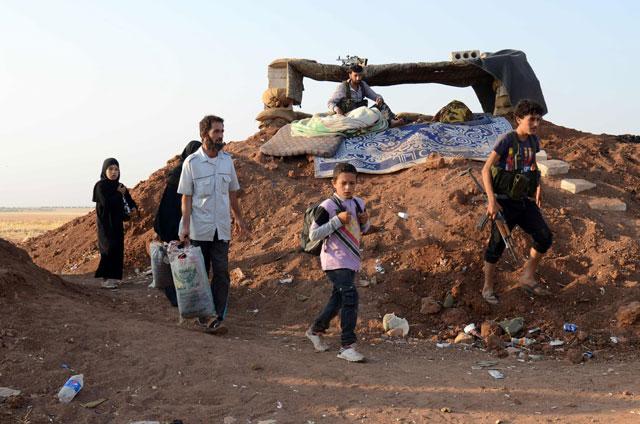 Aug 29,2016
ISTANBUL — Turkey warned Monday it would carry out more strikes on a Syrian Kurdish militia if it failed to retreat beyond the Euphrates Riv
Newsletter
Get top stories and blog posts emailed to you each day.