You are here
Turkey urges Paris not to make 'same mistake' as US on Syria
By AFP - Apr 05,2018 - Last updated at Apr 05,2018
Turkish President Recep Tayyip Erdogan attends a joint press conference with the leaders of Russia and Iran as part of a tripartite summit on Syria, in Ankara, on Wednesday (AFP photo)
ANKARA, Turkey — Turkey on Thursday urged France not to "make the same mistake" as the United States by sending troops to the Syrian town of Manbij, which Ankara has threatened to attack to dislodge Kurdish militia.
President Recep Tayyip Erdogan has said Turkey would expand its offensive against the Kurdish People's Protection Units (YPG) militia to the town in north Syria.
Turkey's pro-government Yeni Safak daily reported that France had deployed 50 soldiers to Manbij to support the YPG, while state-run Anadolu news agency said 100 French special forces were deployed at five bases in YPG-controlled areas of Syria.
Erdogan's spokesman Ibrahim Kalin said officials were looking into the reports and indicated Turkey would inform Paris of its opposition "if this is found to be true".
He warned Paris: "Don't make the same mistake as America."
But Kalin told reporters in Ankara that French officials had told their Turkish counterparts that there was "no question" of sending soldiers to Manbij.
There are American soldiers in Manbij, which was recaptured in 2016 from the Daesh extremist group by the YPG-dominated Syrian Democratic Forces (SDF).
France has special forces in Syria but does not divulge information on their location or number.
After French President Emmanuel Macron met with an SDF delegation last month, relations became strained between Paris and Ankara, with Erdogan hitting out at Macron's offer of establishing a dialogue between Turkey and the SDF.
Kalin warned Paris that any attempt to convince Ankara the SDF was different to the YPG would be a "futile" effort.
Turkey launched an air and ground operation supporting Syrian rebels against the YPG in its western enclave of Afrin on January 20, and captured the city on March 18.
Ankara views the YPG as a "terrorist" offshoot of the outlawed Kurdistan Workers' Party (PKK), which has waged an over three-decade insurgency in Turkey.
Despite the US blacklisting the PKK as a terror group alongside Turkey and its Western allies, Washington has been working closely with the YPG against Daesh radicals in Syria.
According to the Syrian Observatory for Human Rights, nearly 350 soldiers from the US-led coalition against Daesh — mainly made up of Americans and French military personnel — are stationed in Manbij.
The observatory said the coalition had sent reinforcements in recent days, mainly from France and the US.
up
33 users have voted, including you.
Related Articles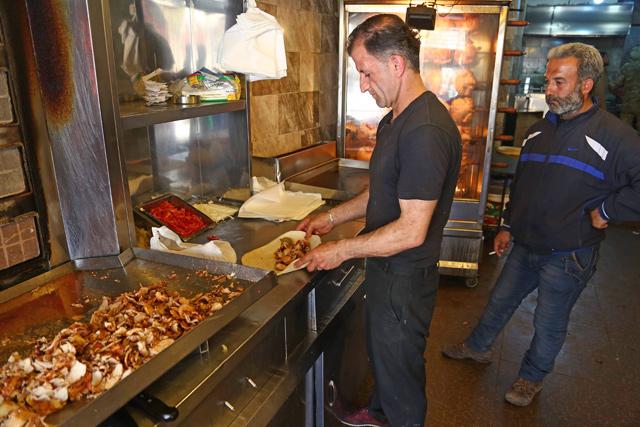 Mar 31,2018
ANKARA, Turkey — Turkey on Saturday warned France against increasing its military presence in Syria, saying it would be an "invasion", as te
May 09,2018
MANBIJ, Syria — US forces set up a new base in Manbij in northern Syria some three months ago after Turkish threats to march on the town, a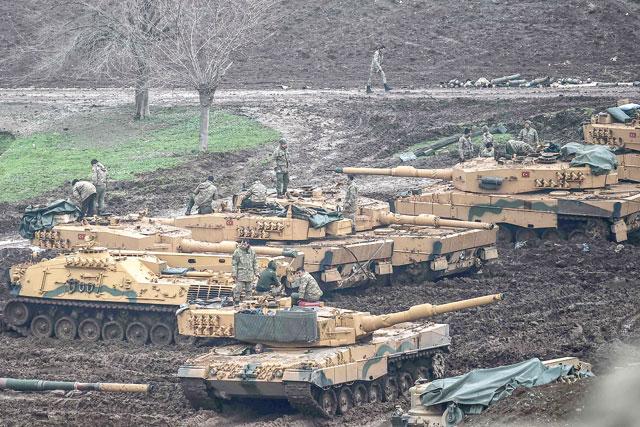 Jan 24,2018
KIRIKHAN, Turkey — President Recep Tayyip Erdogan on Wednesday vowed to press Turkey's offensive against a Kurdish militia in Syria until "t
Newsletter
Get top stories and blog posts emailed to you each day.