You are here
UN rights chief decries abuse against men fleeing Fallujah
By AP - Jun 07,2016 - Last updated at Jun 07,2016
Displaced Iraqi families, who fled their homes in and around Fallujah due to fighting between Iraqi government forces and the Daesh group, receive food rations and other emergency supplies at a camp run by the Norwegian Refugee Council in the town of Amriyat Al Fallujah, 50 kilometres southwest of Baghdad, on Monday (AFP photo)
GENEVA — The UN human rights chief says there are "extremely distressing, credible reports" that Iraqis fleeing Fallujah are facing physical abuse and even summary executions as they escape the city held by the Daesh terror group's militants.
Zeid Ra'ad Al Hussein on Tuesday cited witness accounts that armed groups backing Iraqi security forces have detained some men and teenage boys leaving Fallujah with force that at times "degenerates" into abuse. The city is about 70 kilometres west of Baghdad.
"There are extremely distressing, credible reports that some people who survive the terrifying experience of escaping from ISIL [Daesh], then face severe physical abuse once they reach the other side," he said in a statement from his office in Geneva.
Zeid acknowledged that Iraqi forces have a "legitimate interest in vetting individuals fleeing ISIL-controlled areas" to make sure they don't pose a security risk, but said authorities or officially designated personnel should do so.
He said those fleeing must be presumed to be civilians, barring "clear and cogent evidence to the contrary", and urged the Iraqi government to take steps to bring any rights violators to account.
"The government must show its commitment to protecting civilians by fully investigating reports that people who have suffered two-and-a-half years of living hell under ISIL, and have faced enormous difficulties and dangers getting out of Fallujah alive, are now facing double jeopardy in the form of serious human rights violations after they have escaped," he said.
Militia forces, known as the Popular Mobilization Forces, are one of several different Iraqi security forces participating in an operation to retake Fallujah from Daesh, which has controlled the city for more than two years. Allegations of human rights violations have surfaced on both sides of the operation.
Hundreds of civilians, many bearing marks of torture, were released Monday north of Fallujah after being detained by a group of government-sanctioned, mostly Shiite militias. Five of those detained died while in the group's custody, according to Yahya Al Muhamadi, an Anbar council member working with displaced civilians.
Inside the center of Fallujah, Daesh militants are holding some 50,000 civilians captive and reportedly shot at a group of civilians attempting to flee the city Sunday across the Euphrates River, according to an international aid organisation and the Iraqi military.
The operation to retake Fallujah from Daesh was launched in May. Iraq's elite counterterrorism troops began their push into the city center last week and secured the southern edge of Fallujah on Sunday.
Related Articles
Jun 08,2016
NAYMIYAH, Iraq — After securing the southern edge of militant-held Fallujah, seven battalions of Iraqi special forces units have been unable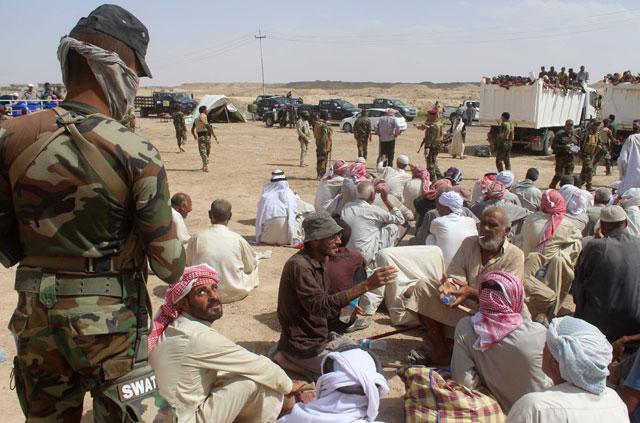 Jun 13,2016
BAGHDAD — Iraq said Monday it had launched an investigation into possible human rights abuses against civilians fleeing the Daesh-held city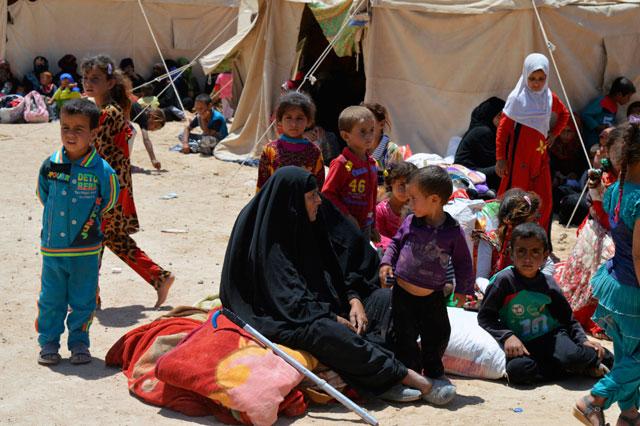 May 26,2016
BAGHDAD — Civilians who managed to flee besieged Fallujah have reported cases of starvation in the Iraqi city that government forces are try
Newsletter
Get top stories and blog posts emailed to you each day.