You are here
US to send about 600 more troops to Iraq for Mosul offensive
By AFP - Sep 28,2016 - Last updated at Sep 28,2016
This file photo taken on January 27, 2016 shows US military personnel as they arrive prior to the start of a live-fire exercise for Iraqi soldiers under the surveillance of US-led coalition forces at Basmaya Base, southeast of the Iraqi capital, Baghdad (AFP photo)
ALBUQUERQUE, United States — The United States is sending about 600 extra troops to Iraq to train local forces for an upcoming offensive on the Daesh terror group stronghold of Mosul, Defence Secretary Ashton Carter said on Wednesday.
Daesh seized Mosul along with other areas in June 2014, but the country's forces have since regained significant ground from the jihadists and are readying for a drive to retake Iraq's second largest city.
"These [US] forces will be primarily to enable Iraqi security forces, and also peshmerga, in the operations to isolate and collapse ISIL's [Daesh's] control over Mosul," Carter told reporters on a work trip to New Mexico . Peshmerga are Kurdish fighters.
"Also to protect and expand Iraqi security forces' gains elsewhere in Iraq," he added.
The US forces will head to Qayyarah, a strategically vital air base 65 kilometres south of Mosul that will help funnel supplies and troops toward the city, as well as other locations including the joint Iraqi-US Al Asad Air Base.
A US-led coalition is carrying out air strikes against Daesh in Iraq, and Washington has authorised the deployment of more than 4,600 military personnel to the country.
Most are in advisory or training roles, working with Iraqi and peshmerga forces, but some American troops have fought Daesh on the ground, and three members of the US military have been killed by the extremists in Iraq.
Earlier on Wednesday, Prime Minister Haider Al Abadi's office indicated it has requested "a final increase in the number of American trainers and advisers" to support Iraqi troops in the northern city.
The statement from Abadi's office noted that American forces are helping Iraq in its battle against the jihadists. But their presence remains extremely politically sensitive due to the nine-year war the United States fought in the country.
The statement said the number of trainers and advisers would start to be reduced as soon as Mosul is retaken from Daesh, and also asserted that no American troops had fought alongside Iraqi troops.
In reality, American special forces have fought Daesh alongside Iraqi Kurdish forces on several occasions that have been made public, and likely in other operations that have not come to light.
Carter said the extra US forces would be tasked with training Iraqis, gathering intelligence and providing logistical support for the Mosul push.
"But I need to make clear... American forces combating ISIL [Daesh] in Iraq are in harm's way... no one should be in any doubt about that," Carter said.
Wednesday's announcement will bring the official US force size in Iraq to 5,262 — though the actual number is higher than that because the tally doesn't include certain assignments.
How long they will stay is up to the Iraqis, Carter insisted.
"We are certainly to continue to help the Iraqi security forces in whatever measure and manner they wish to consolidate the control over their country after they've recaptured this last major ISIL centre," he said.
A senior defense official said the number of the new troop deployment is 615.
A million displaced?
Carter expects the Mosul offensive to begin in the coming weeks, but stressed the decision was an Iraqi one.
Daesh has had two years to reinforce its defences in Mosul, and observers are expecting a difficult fight amid a civilian population.
"We are prepared for whatever happens there," Carter said.
The United Nations warned that military operations there could cause up to a million people to be displaced.
Last week, US President Barack Obama said US-backed Iraqi troops could be in a position "fairly rapidly" to liberate Mosul, though he warned "this is going to be hard, this is going to be challenging".
Separately, the US military concluded on Tuesday that a rocket fired this month at the Qayyarah Air Base, which houses hundreds of US troops, contained no mustard agent, as initially suspected.
In neighbouring Syria, hundreds of US forces are deployed alongside Kurdish and rebel fighters to battle Daesh, which is also facing air raids by the international coalition.
The Pentagon has expressed concern Daesh militants could use mustard gas to defend Mosul.
Even after Mosul is retaken, the war against Daesh will be far from over.
The extremists are likely to revert to insurgent tactics, such as bombings of civilians and hit-and-run attacks on security forces, following the demise of their "state" in Iraq.
Related Articles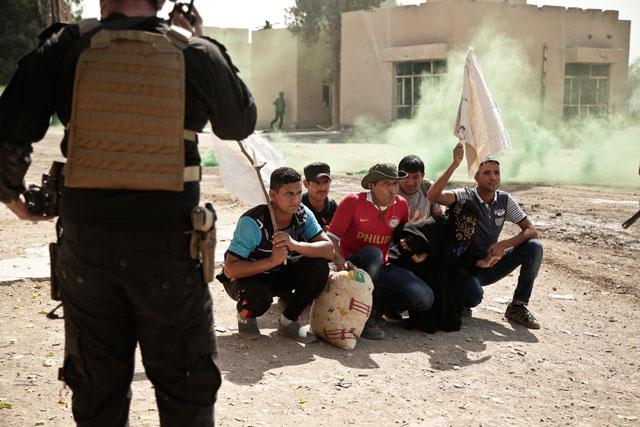 Aug 14,2016
WARDAK, Iraq — Kurdish peshmerga forces launched a fresh attack on Daesh militants early on Sunday as part of a campaign to capture Mosul, t
Jul 11,2016
BAGHDAD — Pentagon Chief Ashton Carter said Monday that Washington will deploy 560 additional troops to aid Iraq's fight to retake Mosul fro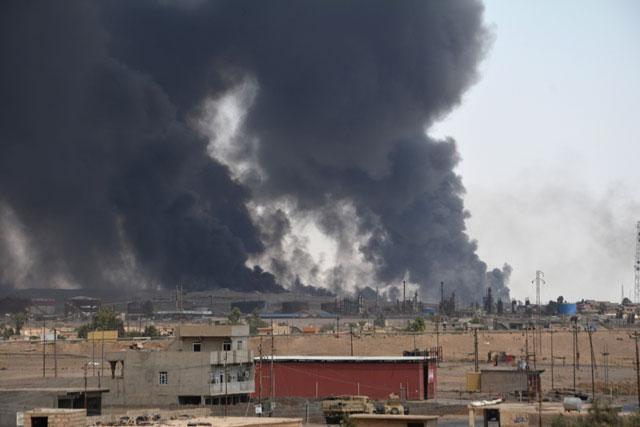 Aug 24,2016
KIRKUK, Iraq — Iraqi forces on Wednesday closed in on the centre of Qayyarah, officials said, on the second day of an operation to recapture
Newsletter
Get top stories and blog posts emailed to you each day.