You are here
In wake of Mosul offensive, a tale of two villages
'The first thing we need now is freedom'
By AFP - Oct 30,2016 - Last updated at Oct 30,2016
Newly displaced people are pictured at a screening centre in Qayyarah, south of Mosul, Iraq, on Sunday (Reuters photo)
TAL AL LAZZAGAH, Iraq — One rose up, the other was "abducted": as Iraqi forces launched their march on Mosul a fortnight ago, two neighbouring villages in their path experienced wildly contrasting fates.
"We're the first village to free itself from the terrorists," said Yassin Ahmed Ali, pointing to the bullet holes in a car used by the extremists who ruled his village for two years.
He was smiling proudly in spite of the pain from a bullet wound to the shoulder.
With the people of Tal Al Lazzagah, which lies in the Tigris Valley between Mosul and the offensive's main staging base of Qayyarah, to the south, he chased the extremists away before the security forces arrived.
"On October 17, around 1:00pm, a group of terrorists arrived with a list of people to be executed," said Abu Ghanim Al Juburi, a 48-year-old resident.
"In our village, despite two years of occupation, nobody agreed to swear allegiance and they know that many of us worked in the security forces," said Juburi, who previously worked at a nearby oil field.
"We dug up the Kalashnikovs we had buried. I opened fire and wounded one of the terrorists," he said gleefully.
The village's walls are pockmarked the bullet holes from the clashes that ensued. Residents also passed around a suicide vest like a trophy.
Juburi said at least one of the village's residents was killed in the battle: "They left his body in the middle of the street, hoping to shoot whoever would try to collect it."
After a gunbattle that lasted several hours, the Daesh terror group militants eventually fled. Stragglers were killed by elite forces from the interior ministry's Rapid Response force who arrived at night.
"The first thing we need now is freedom. We don't want anyone telling us how long our beards should be, telling us what clothes to wear and that our women should all be in black," said Yassin Ahmed Ali.
"We want our children to go to school, we need electricity and a hospital," the 52-year-old, who once worked for the Iraqi delegation to the UN in Geneva, said in fluent French.
The residents of Tal Al Lazzagah are filled with pride at having ousted Daesh themselves but the village — now a field of damaged houses and burnt-out cars — will have to start from scratch.
Human shields
A few minutes down a road now controlled by the Hashed Al Shaabi paramilitary group, the village of Safina is completely silent.
Daesh took the entire population with them at gunpoint when they retreated from the village before Iraqi forces arrived.
Umm Saber, 83, was the only one who got away.
"I knew that I wouldn't be able to walk and that they were capable of killing me if I didn't keep up," she said.
"So I hid in this house they had been using as a headquarters and they didn't think of looking for me there," she said.
"When the soldiers got here I was so happy I kissed their shoes," said the hunched old lady, who had traditional tribal tattoos on her forehead and chin.
She was later joined in the deserted village by Umm Sabreen, her husband and their children, who returned after managing to escape from the clutches of the extremists.
"On the morning of October 19, they used the mosque speaker to order everyone to evacuate the village. They gathered us like cattle and we walked, and we walked and we walked," said Umm Sabreen.
"They killed the young men and tossed their bodies in the river. We were so tired we couldn't move our feet anymore so we hid in a warehouse," said the 27-year-old.
Umm Sabreen said her sister and her children were still being held as human shields by Daesh.
The United Nations said Daesh is believed to have abducted tens of thousands of people around Mosul in recent days and executed more than 250 people, mostly former members of the security forces, in just two days.
"The Islamic State [Daesh] is transferring civilians from outlying villages to Mosul itself," a senior army officer told AFP, adding he expected them to then be used to impede the advance of the Iraqi forces.
Related Articles
Dec 27,2016
BAGHDAD — The Daesh terror group militants "summarily executed" 13 civilians after villagers rose up against them at the start of the Iraqi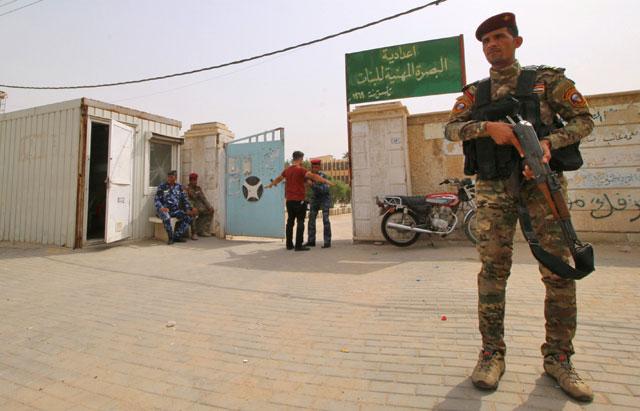 May 08,2018
BAGHDAD, Iraq — Gunmen shot dead a parliamentary candidate at his home in northern Iraq on Monday, a local official told AFP, in an attack c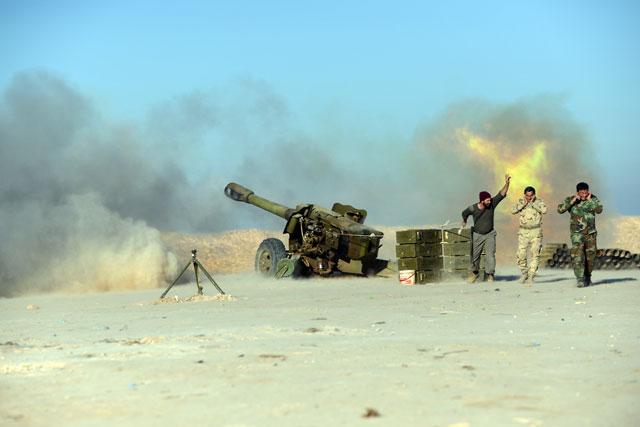 Feb 21,2017
AL BUSEIF, Iraq — Iraqi forces consolidated positions Tuesday after blasting their way to the southern edge of Mosul in an assault Baghdad a
Newsletter
Get top stories and blog posts emailed to you each day.