You are here
Yemen PM seeks reconciliation after deadly Aden clashes
Mediation efforts by Saudi Arabia, UAE persuade separatists to lift siege — security sources
By AFP - Feb 07,2018 - Last updated at Feb 07,2018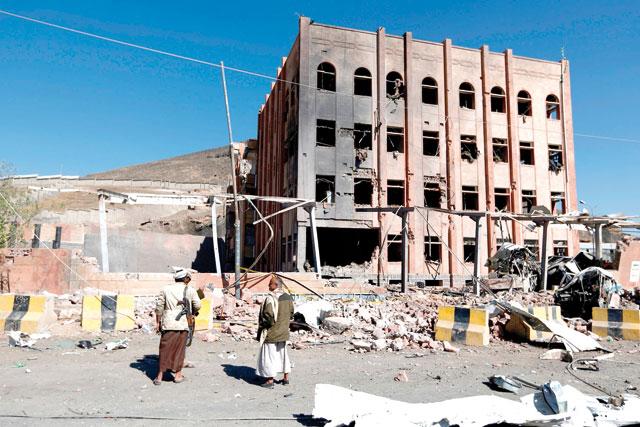 This photo taken on Monday shows armed men gathering around the Yemeni criminal investigations unit in the capital Sanaa, a day after it was hit in an air raid (AFP photo)
ADEN — Yemen's prime minister appealed on Wednesday for reconciliation with southern separatists after deadly clashes last month in which they seized almost all of Aden where his government has its base.
Mediation efforts by Saudi Arabia and the United Arab Emirates have persuaded the separatists to lift their siege of the presidential palace and hand back three military camps to government troops, security sources told AFP.
But they remain in control of the rest of Yemen's second city as well as swathes of neighbouring provinces.
Prime Minister Ahmed Bin Dagher called for an end to the infighting between the rival sides, which had previously fought together against Shiite rebels who control the capital Sanaa and much of the north.
"The mission today is to bridge the gap, heal the wounds and abandon political escalation," Dagher told the first Cabinet meeting since the fighting.
"Based on directives from the president, we will work for social reconciliation in Aden and neighbouring provinces to pave the way for comprehensive national reconciliation," government-run media quoted him as saying.
President Abed Rabbo Mansour Hadi, who is based in exile in Saudi Arabia, has struggled to keep together a disparate loyalist alliance, which has relied heavily on southern separatist forces.
South Yemen was an independent country until its unification with the north in 1990.
The three days of clashes last month, in which 38 people were killed and 222 wounded, erupted after government troops tried to prevent a rally calling for its restoration.
Saudi Arabia and the UAE are the main contributors to a military coalition that has been supporting Hadi's forces against the Houthi rebels since 2015.
Related Articles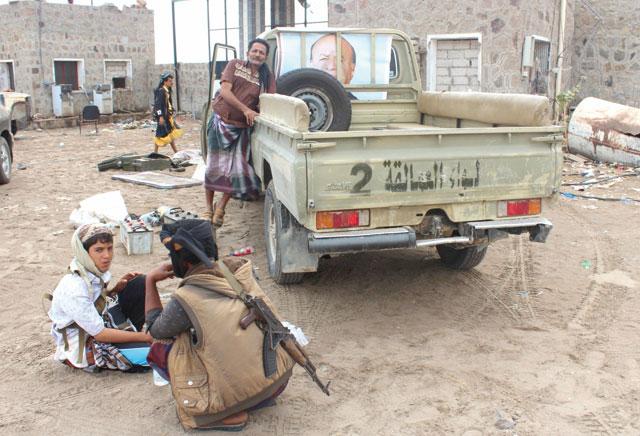 Feb 01,2018
ADEN — Saudi and Emirati envoys shuttled between Yemeni government forces and besieging southern separatists in second city Aden on Thursday
Jan 31,2018
ADEN — Yemeni ministers were holed up in Aden's presidential palace on Wednesday after separatist forces seized effective control of the sou
Jan 28,2018
ADEN — Yemen's government accused southern separatists of an attempted coup on Sunday after they took over its headquarters amid fierce clas
Newsletter
Get top stories and blog posts emailed to you each day.