You are here
In Yemen war, Red Cross treats diseases 'nobody should die of'
By AFP - Aug 09,2017 - Last updated at Aug 09,2017
BEIRUT — Yemen's spiralling health crisis has forced organisations treating war-wounded to shift their focus to diseases "nobody should die of", the International Committee of the Red Cross said Wednesday.
In an interview with AFP in Beirut, the head of the ICRC's Yemen delegation, Alexandre Faite, said the country's two-year conflict was turning easily treatable conditions into fatal illnesses.
"The ICRC for centuries now has been into war surgery — people who have been shot, shelling on a house, people amputated. That was our main area of expertise," Faite said.
"Yemen is bringing a new dimension."
The medical charity has had to mobilise quickly to distribute life-saving insulin to diabetic Yemenis and provide haemodialysis units across the war-ravaged country, already the Arab world's poorest even before its conflict erupted.
"For the ICRC, this is something quite new: to be dealing with chronic diseases that nobody should die of," Faite said.
"The people who are directly killed by hostilities are maybe not as high as in other countries. But they are dying of indirect causes."
Yemen's health system has been gutted by the war pitting Saudi-supported government forces against Iran-backed Shiite Houthi rebels since March 2015.
Millions are at risk of famine after aid groups pulled resources from the fight against malnutrition to concentrate on battling a cholera epidemic.
That outbreak has already claimed 1,900 lives since April, with more than 400,000 suspected cases across the Arabian Peninsula country.
But cholera may only be the beginning, Faite warned.
"The main concern — and it is a very big one — is the fact that the cholera, as big as it has been, is for us more a symptom of something," he told AFP.
"The question is what's next? OK, we had this huge cholera crisis. But what would come after? Is it going to be another disease?"
He described a healthcare system left "in shambles" by the ongoing war, with Yemeni medical staff working without salaries to care for their compatriots.
"In actual terms, you have people in cholera treatment centres who are working to save people without themselves being paid," he said.
'No access means ill treatment'
Faite urged parties to the conflict to reach a speedy political solution so that hospitals and other medical infrastructure could be restored as quickly as possible.
"If it continues down this road for another year or two — it's already been two — then the time to reconstruct everything is going to be very, very long and the people are going to suffer tremendously," he warned.
The World Health Organisation estimates the war has killed nearly 8,400 people and wounded more than 47,000.
Both sides are accused of rights violations, including ill-treatment of detainees.
Faite said the ICRC was pushing for increased access to "thousands of detainees" held by warring sides.
"We are in a vicious circle situation, whereby one party says, 'You cannot have access to my detainees unless you visit our guys held by the other party,'" he said.
"No access, whether we like it or not, means ill treatment can happen much more often — torture, disappearances can happen."
Related Articles
Oct 31,2017
GENEVA — The medical charity Medecins Sans Frontieres (Doctors Without Borders, MSF) is closing most of its 37 cholera treatment centres in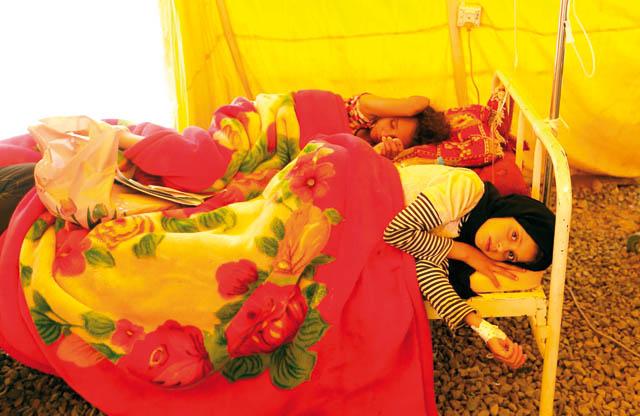 Jun 15,2017
SANAA — Less than 30 per cent of pledged international aid has been delivered to Yemen this year, a UN official said on Wednesday, as millio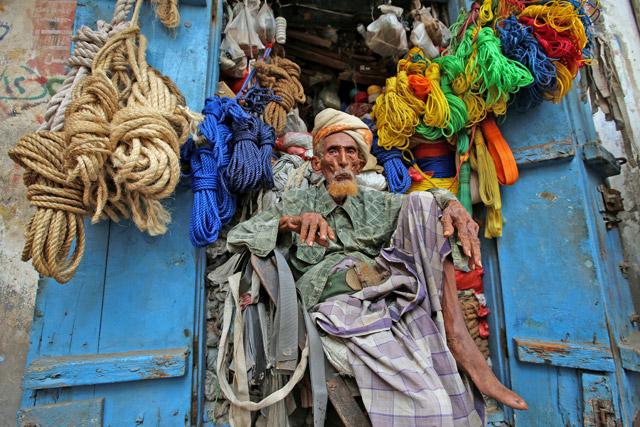 Jul 24,2017
ADEN, Yemen — More than 600,000 people are expected to contract cholera in Yemen this year, the International Committee of the Red Cross (IC
Newsletter
Get top stories and blog posts emailed to you each day.