You are here
2nd Istiklal Run set for May 22
By Saeb Rawashdeh - May 12,2015 - Last updated at May 12,2015
AMMAN — The 2nd Istiklal Run set for May 22 is being organised by a group of running enthusiast and ultra-marathon athletes.
"I don't care about the quantity but quality. My aim is to attract top-class runners instead of having an event with just a big number of participants," said Mohammad Al Sweity, 45, one of the founders of Distances Unlimited, the organisation behind the run.
What distinguishes this event is the age categorisation of competitors who are separated into six groups — the youngest between 13-17 years of age and the veteran group from 60 and above.
Gathering and finishing points are at Rafic Al Hariri Street in Abdali and the race starts at 7:30am.
Runners will be categorised by age groups for 5km and 12km races.
Sweity, a former policemen and an international ultra-marathon runner, has under his belt 2nd place at the 195km India Marathon (2012), 42km Petra Marathon (2011) and 72km Pharaohs International Marathon in Egypt (2010). He also placed 6th at the 72km Ultra Marathon in Austria (2011) and regularly participates at the Marathon de Sables in Morocco.
"Istiklal run is my baby, so to say," Sweity stressed. "Back in the mid-2000 we organised night runs at the Sports City during the Holy Month of Ramadan," he remembers fondly.
"We managed to collect a significant amount of money from each race which we donated to charity, supporting centres for elderly people," Sweity noted.
Sweity continued: "We wanted to expand and create a bigger event, so in 2014 the Istiklal Run was born with 300 runners."
"We expect 350 runners this year," Sweity said. "I'm bringing youth from the Jordanian country-side to participate and many of them wouldn't be able to travel and see the capital if there was no initiative to coach potential champions."
These children from underprivileged communities can travel not only around the Kingdom but abroad to compete in running and cycling events, Sweity said.
"I'm planning to send youngsters abroad to participate in sporting events with the world's best to expand their horizons," stressed Sweity.
"We not only organise sports events for professional runners and cyclist but encourage ordinary people, even older people and seemingly unfit people to jog and become involved with the sport on a regular basis."
Sweity partnered with Aramex around a common goal of stimulating, supporting and promoting health awareness and athletic potential of contestants who can represent Jordan at the international stage.
"I've been running for more than 30 years and before I retire I'd like to produce a new generation capable of surpassing my sporting achievements," Sweity concluded.
Distances Unlimited is a non-profit organisation certified by Ministry of Trade and Commerce and Jordanian Olympic Committee whose goal is to organise races in Jordan and promote healthy lifestyles.
Related Articles
Aug 09,2017
AMMAN — Forty-seven -year-old runner Mohammad Al Sweity has recently completed the Badwater Ultra-marathon, making himself the very first Jo
May 03,2015
Unlike team sports where an athlete might dodge behind teammates to eventually emerge victorious, in individual sports contestants solely rely on their physical and mental preparedness, spirit and stamina. 
Feb 12,2017
AMMAN — The Dead Sea Ultramarathon is to return and continue to be sponsored by LG Electronics, according to Run Jordan, the sole entity ded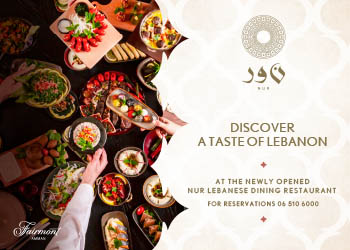 Newsletter
Get top stories and blog posts emailed to you each day.