You are here
Aldridge leads San Antonio Spurs past New Orleans Pelicans
By Reuters - Dec 19,2016 - Last updated at Dec 19,2016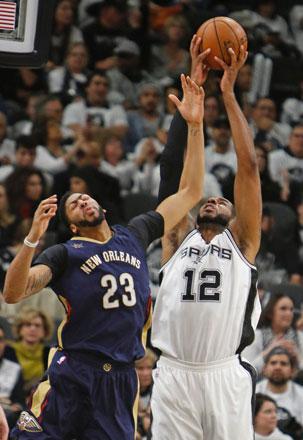 San Antonio Spurs' LaMarcus Aldridge (right) out rebounds New Orleans Pelicans' Anthony Davis in their NBA game on Sunday in San Antonio, Texas (AFP photo by Ronald Cortes)
LaMarcus Aldridge scored 22 points in 26 minutes of play and Manu Ginobili added a season-high 17 points off the bench as the San Antonio Spurs manhandled the New Orleans Pelicans 113-100 on Sunday at the AT&T Centre, winning their fourth straight game.
Kawhi Leonard added 13 points for San Antonio (22-5) while Tony Parker and Jonathan Simmons had 12 points and Patty Mills scored 11 points for the Spurs, who have won 8 of 19. Pau Gasol pulled down a season-high 14 rebounds in 24 minutes of play.
After the game, the Spurs retired the No. 21 jersey of former power forward Tim Duncan in a typically understated ceremony.
Duncan's 19-year career, all with San Antonio, featured five championships and a 1,072-438 regular-season record. The Spurs' .710 winning percentage during Duncan's tenure was the best 19-year stretch in NBA history and was the best in all of the NBA, NFL, NHL and MLB over that time.
Alexis Ajinca led the Pelicans (9-20) with 16 points while Buddy Hield added 14. Anthony Davis and Langston Galloway scored 12 points each and Tim Frazier had 11 for New Orleans.
The Spurs outrebounded New Orleans 49-37 and went to the free throw line 22 times (making 18) while the Pelicans were just 8 of 14 from the charity stripe.
Five points from Ginobili and a 3-pointer from Patty Mills in a 90-second span of the first quarter allowed the Spurs to turn a 19-18 deficit into a 26-19 lead at the 2:58 mark. New Orleans responded with a spurt of its own, tying the game at 26 before a Gasol jumper and a Leonard lay-up handed San Antonio a 30-26 advantage after 12 minutes.
The Pelicans owned a 44-42 lead at the 6:25 mark of the second quarter after a driving lay-up by Hield, until San Antonio forged a 9-0 run, capped by a 3-pointer by Danny Green, to sweep past New Orleans and assume a 51-42 advantage. The Spurs led 61-49 at the half.
Aldridge led all scorers with 16 points in the first half while Ginobili hit for 12 and Leonard added 11. Gasol had 12 rebounds in 18 minutes of play before half-time as the Spurs owned a 29-18 edge on the boards.
Davis and Ajinca led the Pelicans with 10 points each at intermission, but Davis picked up his third foul with 1:07 to play in the second quarter.
New Orleans got back to within 72-62 on a Hield jumper at the 6:39 mark of the third quarter, but then the Spurs kicked things into another gear again, reeling off an 11-2 run that was highlighted by another Ginobili 3-pointer.
Three free throws by Mills with 14.4 seconds to play in the quarter pushed the San Antonio lead to 21 points, 92-71, and allowed the Spurs to play mostly their reserves for the final quarter.
Related Articles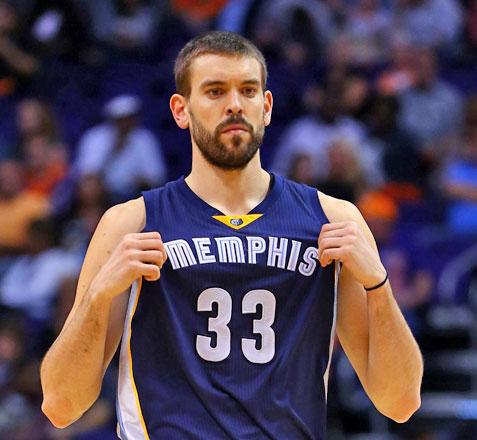 Jul 01,2015
NBA free agency opened with Anthony Davis and Kawhi Leonard agreeing to contract extensions to stay where they are, and Los Angeles Lakers a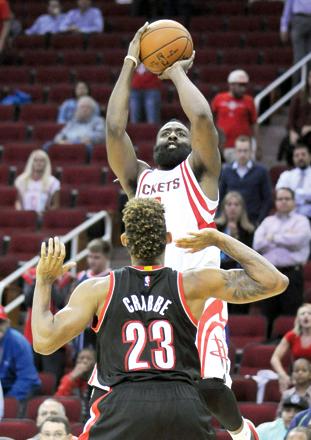 Nov 20,2015
HOUSTON — James Harden scored 45 points, including all nine for Houston in overtime, as the Rockets beat the Portland Trail Blazers 108-103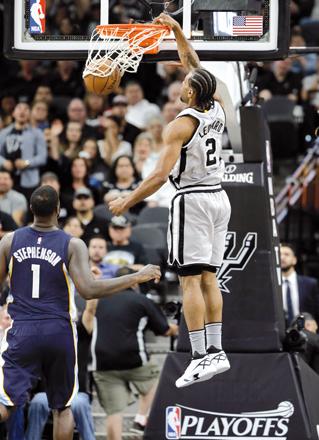 Apr 18,2016
Defence carried San Antonio to the second best record in the NBA this season, but it's likely to be the Spurs' ability to get the most out o
Newsletter
Get top stories and blog posts emailed to you each day.