You are here
Ambitious Hanyu fancies audacious quintuple jump
By Agencies - Feb 27,2018 - Last updated at Feb 27,2018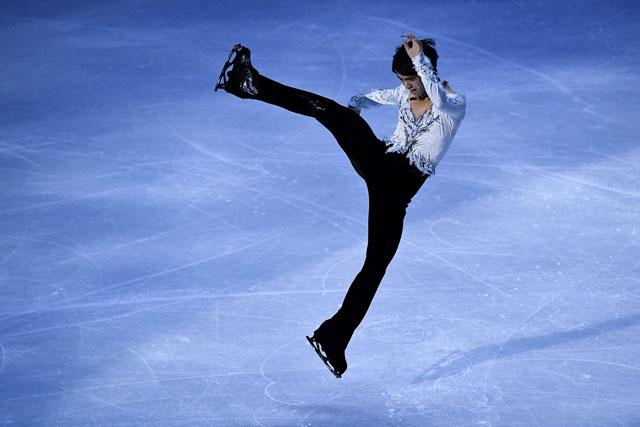 Japan's Yuzuru Hanyu performs during the figure skating gala event during the Pyeongchang 2018 Winter Olympic Games in Gangneung on Sunday (AFP photo by Aris Messinis)
Japanese Yuzuru Hanyu, the first man in 66 years to win back-to-back Olympic figure skating gold medals, said on Tuesday he would like to successfully land a quintuple jump and break the five-spin barrier.
Hanyu, who took gold in men's singles competition in the just-ended Pyeongchang Olympics, said he still had significant pain in his injured ankle, suggesting any such achievement, with half a turn more than a quadruple axel, will come later than sooner.
"Scientific research has shown that humans will likely be capable of up to a quintuple jump. I would like to give it a shot if possible, although a quintuple axel could be out of reach," Hanyu told a news conference in Tokyo.
An extra half-turn in the air is needed for a quintuple axel on top of the five already needed for any successful quintuple jump.
After winning a second gold, his goal now was to complete his "dream" of landing the quadruple Axel in competition, he said.
He added that he "wants to try to challenge" for an unprecedented quintuple jump, something his coach has encouraged him to believe he can achieve.
"Since my childhood, I have been told to go for a quintuple jump. So, I feel like giving it a try."
After hurting his right ankle in training last November, Hanyu was unable to practise properly before the Olympics and won his second gold — in his first competition since October — while on painkillers.
Shortly after topping the podium in the Winter Olympics, the 23-year-old Hanyu said he aims to successfully land a quadruple axel, a half-turn more than other quadruple jumps.
"To tell you the truth, the pain has reduced only 20 to 30 per cent from the time it really hurt," he said.
"But, in the end, with help from painkillers, I have managed to win the gold medal. I want to go on skating while being grateful to my support members who helped cut the pain by 20, 30 per cent."
The 23-year-old told an overflowing press conference on his return from Pyeongchang that he had spent his time off the ice studying his injury online.
Japan was distraught when he fell and twisted his ankle attempting the ultra-tough quadruple Lutz jump during practice on the eve of the NHK Trophy in November, threatening his Olympic participation.
Hanyu's recovery was completed in secrecy with the Japanese media poring over every snippet of news or hint from his camp as to whether he would be able to compete in Pyeongchang.
Hanyu also revealed an unusual gold medal-winning diet: He always eats rice before a competition as he said it gives him power to complete jumps and twists.
"Maybe this is very Japanese, but personally, bread, cereals and pasta don't give me power."
Asked what he would like to eat to his heart's content if he were not competing at figure skating, Hanyu said hamburgers and potato chips are already part of his diet.
"No matter how much I eat, I don't put on weight. So, perhaps, I am having a different lifestyle from other athletes," he said.
"I go to McDonald's. I very much like carbonated soft drinks, with which I quite often eat potato chips."
Related Articles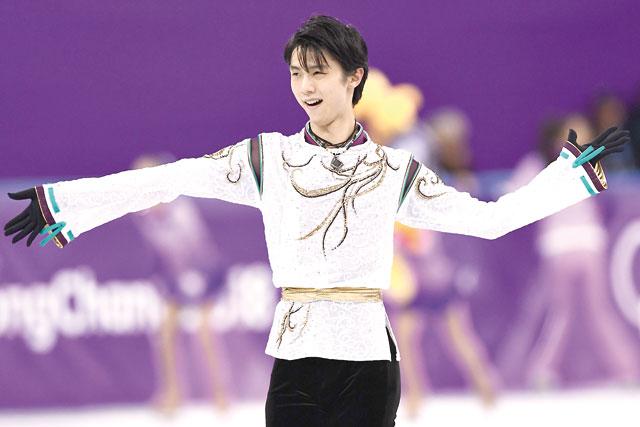 Feb 18,2018
PYEONGCHANG, South Korea — For some skaters, winning back-to-back Olympic golds for the first time in more than half a century, especially w
Feb 21,2018
GANGNEUNG, South Korea — Alina Zagitova took the lead in women's Olympic singles figure skating with a world record short skate on Wednesday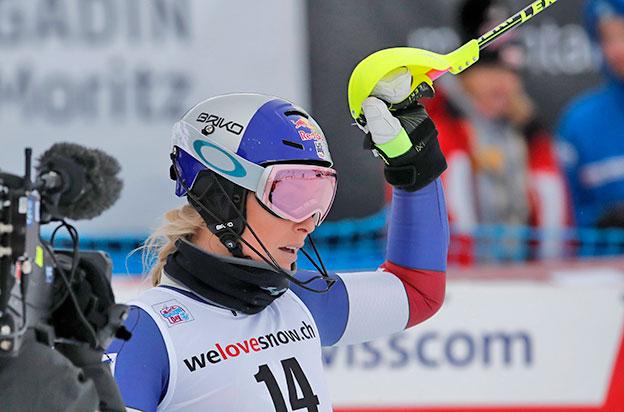 Dec 11,2017
Olympic gold medallist Lindsey Vonn is warning young athletes in next year's Pyeongchang winter Olympic Games not to underestimate the older
Newsletter
Get top stories and blog posts emailed to you each day.