You are here
Bayern far from untouchable in Champions League
By Reuters - Mar 12,2014 - Last updated at Mar 12,2014
MUNICH –– Bayern Munich have been almost untouchable in the Bundesliga but their edgy performance against Arsenal suggested that the lack of competition at domestic level could hinder their European ambitions.
Bayern again found the Champions League a different proposition as they struggled to break down a surprisingly cautious Arsenal in the first half of Tuesday's game and showed vulnerabilities in defence when the visitors came at them in the final half hour.
The last time Bayern failed to win a competitive game was also in the Champions League last December, when they squandered a 2-0 lead and lost 3-2 at home to Manchester City.
Arsenal manager Arsene Wenger also faced Bayern last season in the round of 16 and was able to make a brief comparison between last year's Champions League-winning side, coached by Jupp Heynckes, and Pep Guardiola's version this year.
"Bayern are a good side but they were more vulnerable this season than last year," he told a news conference after the game.
"I thought Bayern were very vulnerable defensively, we didn't take advantage of that," he added. "I felt the situations were there where we could have made more of it."
Bayern, leading 2-0 from the first leg, went ahead 10 minutes into the second half with a Bastian Schweinsteiger goal but Lukas Podolski stunned the Allianz Arena when he levelled two minutes later.
Guardiola's team immediately lost their swagger as the confidence drained out of them and Arsenal threatened a second.
"Bayern have weaknesses, like every other team," Arsenal's Alex Oxlade-Chamberlain told ITV. "If you score a goal, it's going to put anyone under pressure and they might get a bit nervous.
"They're definitely up there [with the best teams in Europe] but there are lots of other good teams. They've got some great players, some world class players and I wish them luck."
Those weaknesses, however, have not been apparent in the Bundesliga where Bayern's statistics reflect an almost embarrassing dominance.
Last season's treble winners have won 22 and drawn two of 24 league games this season and scored 72 goals, including 15 in their last three games alone. Their last defeat in the league was against Bayer Leverkusen in October 2012.
Related Articles
May 11,2015
Bayern Munich must score and hope to contain football's most efficient attack, led by Lionel Messi, when it meets Barcelona in their Champions League semifinal return leg on Tuesday.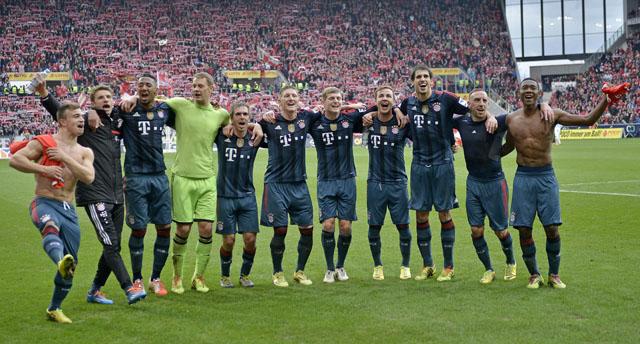 Mar 24,2014
It wasn't always so easy for Bayern Munich. Bundesliga championships used to be decided on the last day of the season, or even in the last minute. In a famous episode in 2001, Schalke thought they had won their first title and their fans and players were already celebrating — too soon, it turned out.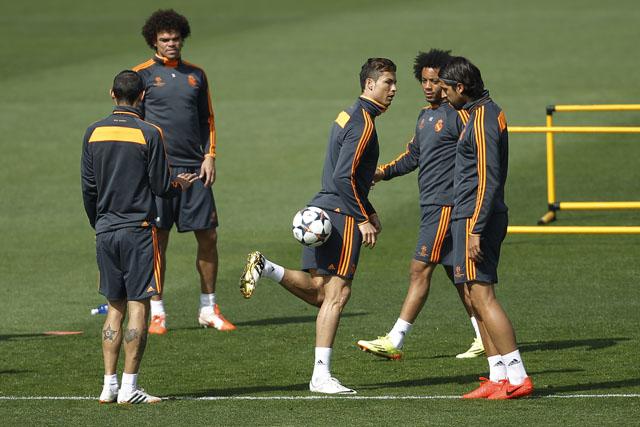 Apr 22,2014
Real Madrid and Bayern Munich renew their storied European rivalry in the Champions League on Wednesday knowing only one of the football heavyweights will advance to the final.
Newsletter
Get top stories and blog posts emailed to you each day.