You are here
Ex-Wimbledon star Boris Becker shocked by court's bankruptcy filing
By AFP - Jun 22,2017 - Last updated at Jun 22,2017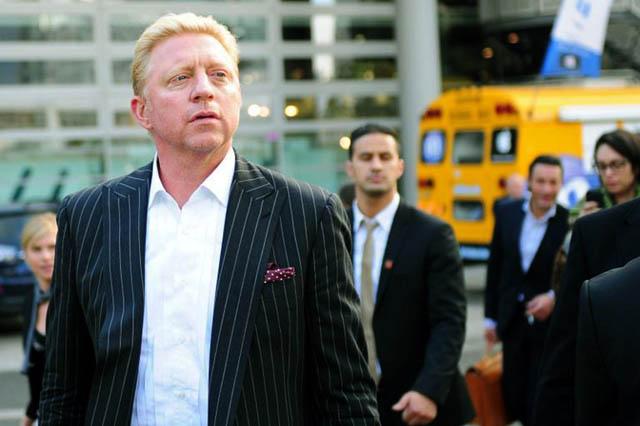 Ex-tennis ace Boris Becker, in undated photo, was declared bankrupt by a court in London for failing to pay a 'substantial' long-standing debt (AFP photo)
LONDON — Former German tennis star Boris Becker said he was "surprised and disappointed" after being declared bankrupt by a court in London yesterday for failing to pay a "substantial" long-standing debt.
Lawyers for the three-time former Wimbledon champion pleaded with a Bankruptcy Court registrar to allow Becker a "last chance" to pay off the debt which dates back to 2015.
But Registrar Christine Derrett, who recalled watching Becker play on Centre Court, ruled there was a lack of credible evidence the outstanding payment would be forthcoming and refused to adjourn the case.
"Surprised and disappointed that Arbuthnot Latham chose to bring these proceedings against me," Becker, 49, wrote on Twitter, referring to the bankruptcy application made by private bankers Arbuthnot Latham & Co. in connection with a judgment debt owed to them by the six-time major winner.
"This order relates to 1 disputed loan which I was due to repay in full in 1 month time! It is disappointing that my request for today's hearing to be postponed was refused," said Becker.
"My earnings are well publicised and it was a clear that I have the means to repay this debt."
The German's lawyers had argued there was sufficient evidence to show that he would be able to pay the debt soon through a refinancing arrangement, involving remortgaging a property in Mallorca, which was expected to raise 6 million euro (RM28.7 million).
His advocate told the registrar his instructions from Becker were that it was expected the deal would be approved by a Spanish bank in approximately one month.
Becker's lawyer said his client was not likely to benefit from bankruptcy and it could have an adverse effect on his "image".
But the judge responded: "He should have thought about that a long time ago."
She added: "It is not often the case that a professional person has a judgment [debt] outstanding against them since October 2015. This is a historic debt."
"One has the impression of a man with his head in the sand."
Becker split with former World No. 1 Novak Djokovic last December following three successful years together, the Serb winning six of his 12 Grand Slam titles with Becker as coach.
Related Articles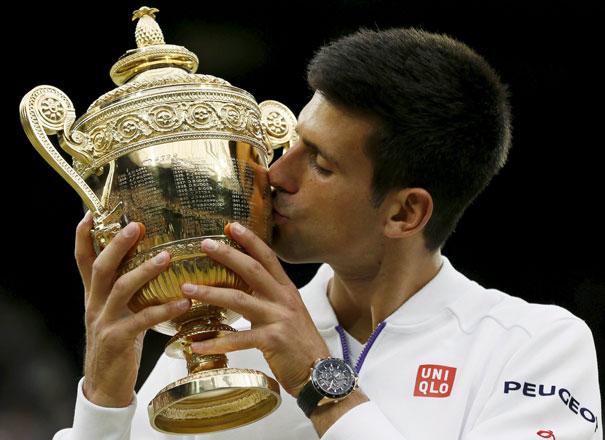 Jul 13,2015
LONDON — For the second year in a row, Novak Djokovic solved Roger Federer's superb serve in the Wimbledon final.And for the second year in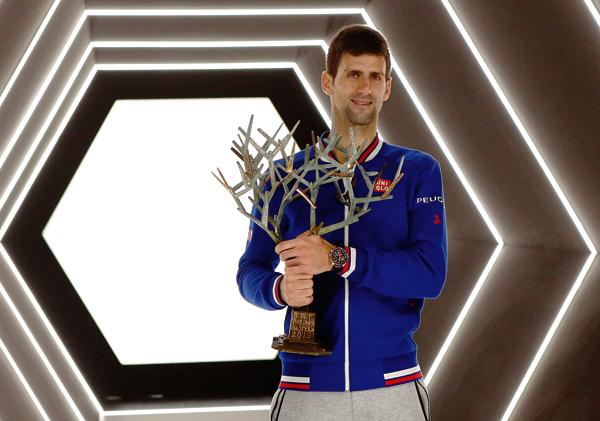 Nov 09,2015
PARIS — A long year has taken its toll on some of the world's best tennis players but the relentless Novak Djokovic gives no indication that
Aug 04,2014
Andy Murray returns to action for the first time since surrendering his Wimbledon crown this week, insisting his coaching liaison with Amelie Mauresmo is long-term.
Newsletter
Get top stories and blog posts emailed to you each day.