You are here
Is expansion good or bad for Asian Cup?
By Reuters - Jan 21,2015 - Last updated at Jan 21,2015
SINGAPORE — The Asian Football Confederation (AFC) has lauded the record lack of draws at the ongoing Asian Cup in Australia, but the absence of tied matches raises questions about the competitiveness of future 24-team expanded editions.
Five of the quarter-finalists at the 16-team tournament in Australia qualified with a group game to spare, with six of the first 20 matches being won by at least a three-goal margin.
There were no draws in any of the 24 group stage games, surpassing the previous mark at a major football event of 18 set at the 1930 World Cup in Uruguay, the AFC said.
Remarkable, as the regional body described it?
Or simply predictable, such is the gulf in class between the continent's haves and have nots?
The prospect of Lebanon, Malaysia or Hong Kong joining the 24-team fray in four years' time would likely dilute the group phase even further, weaken the tournament's spectacle and only add to its length.
That, though, is a short-term view, according to the experienced English coach Steve Darby, who has worked extensively throughout the continent.
"By opening up the Asian Cup draw to 24, at least eight more countries have the chance to gain international tournament experience, which is so vital to development both on and off the field," he told Reuters this week.
"When I coached Thailand we lost out on goal difference and the qualification would have been a massive boost for the country's football."
Middle tier
Palestine was fortunate to ship only 11 goals in Australia, with the more established 10 times Gulf champions Kuwait leaking eight in its first two before exiting.
Darby, who has also worked in Bahrain, Singapore, Vietnam and most recently in the new Indian Super League with Mumbai, said thumping defeats were inevitable and trying to protect sides against them was pointless.
"Big scores will always happen in tournaments, even Brazil lost by six to Germany," he said of the 2014 World Cup hosts' 7-1 hammering in July.
"There will always be a block of great teams and the weaker group, but teams such as Jordan, Iraq and Bahrain are starting to create a middle tier and China is at last looking like it should be."
China only scrapped through to the finals on goal difference after a woeful qualifying campaign, but Alain Perrin's young side has won three out of three to set up a quarter-final against the hosts on Thursday in Brisbane.
The Chinese are reaping the benefits of clearing corruption and investing in their youth teams and domestic league.
Darby said strong, corruption-free domestic leagues should be the priority for developing countries, rather than chirping for extra Asian Cup slots.
"Professionalisation of administration at all levels. The countries, and in turn clubs, have to get away from presidents picking teams or politicians getting involved using the game as a vote gathering vehicle.
"For the game in Asia a Chinese victory would be incredible. They should be a world power."
Related Articles
Jun 27,2016
AMMAN — Jordan's U-23 football team as well as the senior women's squad have started the countdown for their respective Asian qualifiers wit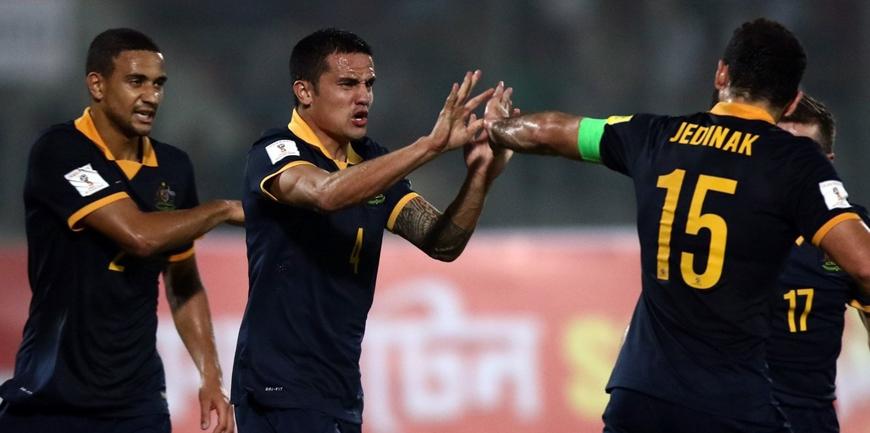 Nov 17,2015
AMMAN – Jordan lost its return game with Kyrgyzstan in Group B of the 2018 FIFA World Cup/2019 AFC Asian Cup joint-qualifiers. A goal i
Dec 24,2016
AMMAN — The final FIFA Rankings of 2016 were issued on Thursday with Jordan going up four spots to 105th.It is again the worst since 2
Newsletter
Get top stories and blog posts emailed to you each day.