You are here
Golden State win 11th game in a row
By AP - Nov 27,2016 - Last updated at Nov 27,2016
Minnesota Timberwolves' Zach LaVine floats past Golden State Warriors' Kevin Durant for an easy layup during their NBA game in Oakland, California, on Saturday (AP photo by D. Ross Cameron)
OAKLAND, California — Stephen Curry had 34 points, eight rebounds and six assists as Golden State overcame Draymond Green's absence to beat the Minnesota Timberwolves 115-102 on Saturday night for their 11th straight victory.
Curry shot 13 for 19 with four 3-pointers, while Kevin Durant added 28 points, 10 rebounds, five assists and a career-high six blocked shots. Klay Thompson scored 23 points with four 3s.
Green sat out a day after bruising his left ankle at Los Angeles in a collision with teammate Ian Clark, who also missed the game after being hit in the throat on the play.
"Without Ian and Draymond our bench was thinned out," coach Steve Kerr said.
For the Timberwolves, Zach LaVine scored 31 points with five 3s, while Karl-Anthony Towns had 12 of his 18 points in the first quarter on 6-for-10 shooting.
In Oklahoma City, Russell Westbrook recorded his second straight triple-double and NBA-best seventh of the season with 17 points, 15 assists and 13 rebounds as the Thunder beat the Detroit Pistons 106-88.
Westbrook, who tied LeBron James for sixth on the NBA's career list with 44 triple-doubles, shot just 8 for 22 from the field after scoring at least 30 points in eight straight games. It was just the second time this year Westbrook failed to score 20.
"I'm happy we won, that's the most important part for me," Westbrook said. "But I definitely don't take anything for granted. Every night I step on the floor, I try to compete at a high level and I'm thankful that I can play the game I love every night."
Anthony Morrow scored 21 points off the bench to lead the Thunder (10-8), who were playing their fourth game in six nights in four different cities. Victor Oladipo added 18 while Steven Adams had 16 points and nine rebounds.
Tobias Harris scored 21 points for the Pistons, who have lost five of their last seven.
In Washington, LaMarcus Aldridge scored 24 points while Tony Parker added 20 as the San Antonio Spurs beat the Wizards 112- for their ninth straight victory.
The Spurs (14-3) swept a three-game road swing and are a perfect 10-0 away from home.
"I do want to go home. I don't want to play at home," Spurs coach Gregg Popovich joked after the game. "You've got no choice, no choice."
Kawhi Leonard scored 19 for San Antonio, which shot 53.3 per cent (40 of 75) from the field. The Spurs led by 10 at half-time and as many as 19 in the second half.
Kemba Walker scored 28 points and Jeremy Lamb added 18 points and a career-high 17 rebounds as the Charlotte Hornets snapped a four-game losing streak with a 107-102 win over the New York Knicks.
Frank Kaminsky added 14 points, including two clutch 3-pointers late in the fourth quarter while Kristaps Porzingis led the Knicks with 25 points.
In Miami, Marc Gasol scored a season-high 28 points as the Memphis Grizzlies beat Miami 110-107.
Related Articles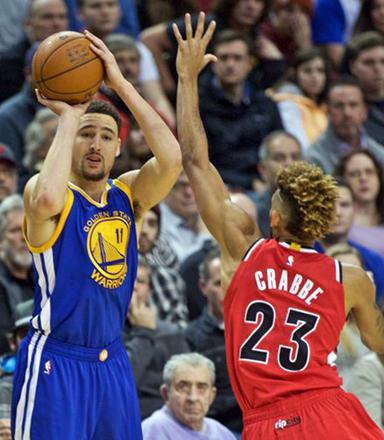 Jan 10,2016
Klay Thompson and Stephen Curry combined for 62 points as the Golden State Warriors trounced the Portland Trail Blazers 128-108 at the Moda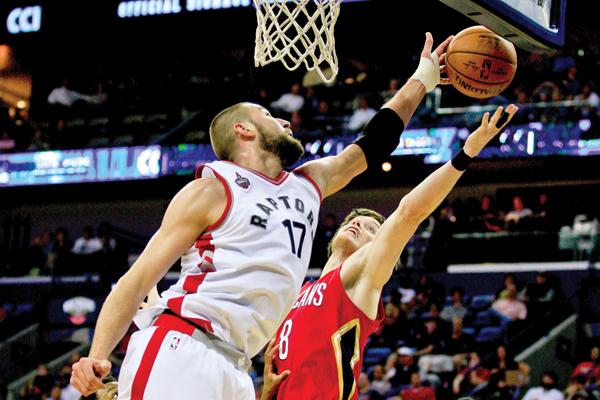 Mar 27,2016
NEW ORLEANS — DeMar DeRozan scored 23 points and Patrick Patterson had 16 as the Toronto Raptors ended a two-game losing streak, beating the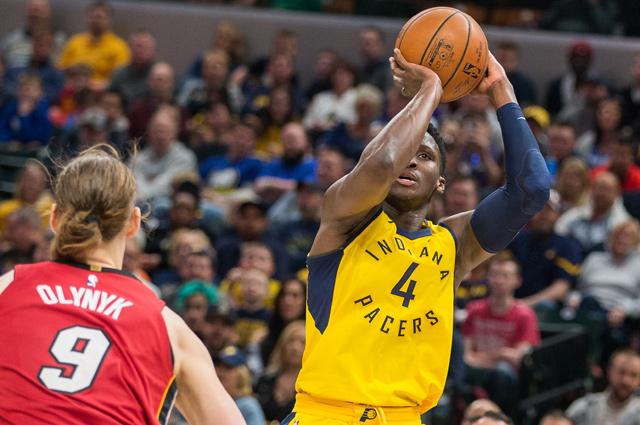 Mar 26,2018
Victor Oladipo scored 23 points, including a key overtime 3-pointer, to lead the Indiana Pacers to a 113-107 victory over the Miami Heat on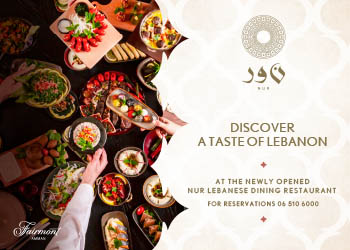 Newsletter
Get top stories and blog posts emailed to you each day.