You are here
Grand Slam breakthrough beckons for next generation leader Zverev
By Reuters - Jan 08,2018 - Last updated at Jan 08,2018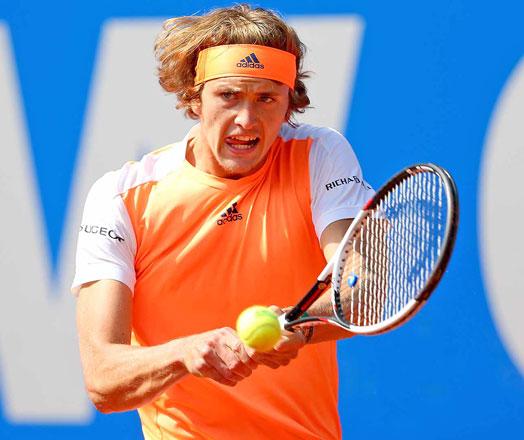 Alexander Zverev in action at the Munich Open semifinal in May 2017 (Photo courtesy of mashpedia.com)
MELBOURNE — With Masters Series trophies, "Big Four" scalps and an appearance at the ATP Tour Finals before his 21st birthday, Grand Slam success is seen as a matter of when, not if, for German wunderkind Alex Zverev.
It is also one of the last gaps on an already comprehensive tennis resume that features six titles, including five in a breakout 2017.
In the age of Roger Federer and Rafa Nadal, the tyro touted the "Next Big Thing" can generally expect a beat-down from the game's modern greats.
But Zverev has been giving his own back, felling Federer twice in their five matches to earn high praise from the Swiss master.
"What I like about Zverev is he's got the full package," Federer said glowingly at the ATP Finals, where he was pushed hard in three sets by the 20-year-old.
The future, it is often said, has been slow to arrive in men's tennis, but Zverev has leap-frogged a string of young talents to be first in line for 'Generation Next".
As 22-year-old Australian Nick Kyrgios battles hip problems and tantrums, Zverev has stormed into the top 10 on a wave of impressive self-belief and will be ranked fourth at Melbourne Park.
Confidence can be a fickle friend for bright, young sparks, but Zverev tends not to dwell on defeats, no matter how galling.
"Every good tennis player has to have a short memory," Zverev said in a recent magazine interview. "Good or bad."
He might, of course, remember little else but tennis, as the son of playing parents and the younger brother of Mischa, the world number 33 who is 10 years older.
His father Alexander represented Russia in Davis Cup while he credits his mother for constructing his formidable backhand.
As a child, he followed his brother and parents on tour, soaking up the lessons of impromptu hits with some of the game's leading players.
Much more than a talent reaching blindly for the stars, Zverev's development has been a five-year project of Soviet planning with milestones reached in German efficiency.
His top-10 breakthrough came in Rome, where he defeated Novak Djokovic in the final to become the youngest Masters 1000 winner since Djokovic, himself, won in Miami when 19.
He became the youngest qualifier at the ATP Finals since former US Open champion Juan Martin Del Potro in 2008.
By beating Federer in the Montreal final, he became the first player outside the "Big Four" to win multiple Masters 1000 titles in the same season since David Nalbandian in 2007.
With a thunderous serve, impressive mobility for a 1.98 metre tall player and time to burn, little wonder Nadal spoke of Zverev as a future World No. 1 as early as 2016.
Just after his 18th birthday, Zverev had made his main draw debut at a Grand Slam at Wimbledon in 2015, winning his first round match in a five-set marathon against Russian veteran Teymuraz Gabashvili, then world number 53.
He gave Nadal a huge fright in the third round of last year's Australian Open, pushing the Spanish great to five sets.
He was stopped in the fourth round at Wimbledon by Milos Raonic in another five-setter but was disappointed with early exits at the French Open and at Flushing Meadows.
"He's had a rough majors [record]... I think part of it is maturation, [it's] more physical maturation," Federer's former coach Paul Annacone said in a December podcast.
"I think mentally and in terms of strategy he understands shot decision and he understands his game extremely well."
Zverev's ability to grind out five-set wins against the top players remains a doubt but he has been working on his endurance with Jez Green, the man who made Andy Murray's fitness his most powerful weapon.
Zverev also brought in former world number one Juan Carlos Ferrero into his team in August to supplement his father's coaching.
"I think now [for him], it's just about trying to peak and play your best tennis at the right moments," said Annacone.
"And I think with Juan Carlos Ferrero in his corner and Jez Green and his dad, he's got the right set-up, so for him, it's just [a matter of] when."
Related Articles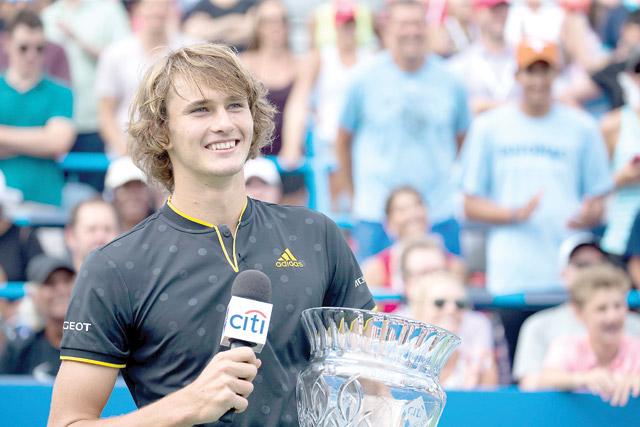 Aug 07,2017
WASHINGTON — Alexander Zverev issued a warning to top ATP rivals yesterday after winning the Citi Open for his fourth title of the year he i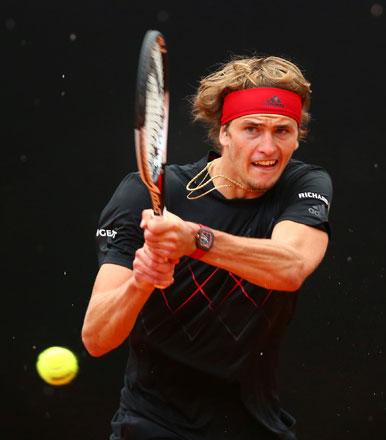 May 22,2018
PARIS — Alexander Zverev has emerged as the main threat to Rafael Nadal's French Open crown in recent weeks as he bids to end Germany's 81-y
Mar 23,2014
If there was ever a tennis match that was going to be a fight to death it would probably be between fiery Spaniard Rafa Nadal and the battling Australian Lleyton Hewitt.
Newsletter
Get top stories and blog posts emailed to you each day.