You are here
Gutsy Gasser goes for glory, bags big air gold
By Thomson Reuters Foundation - Feb 22,2018 - Last updated at Feb 22,2018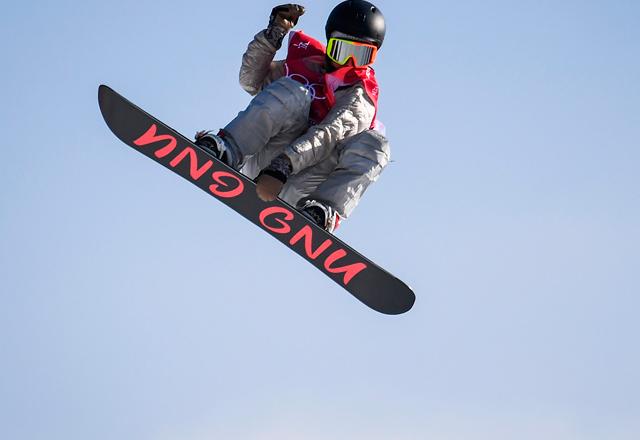 Austria's Anna Gasser competes during the final of the women's snowboard big air event at the Alpensia Ski Jumping Centre during the 2018 Winter Olympic Games 2018 in Pyeongchang, South Korea, on Thursday (AFP photo by Jonathan Nackstrand)
PYEONGCHANG, South Korea — Anna Gasser stood at the top of the big air ramp on Thursday, caught in two minds ahead of her crucial final run. In the end, the Austrian snowboarder changed her planned trick and was rewarded with the first Olympic gold medal in the event.
Gasser, who finished 15th in the slopestyle event last week, put down a 96.00 with the final run of the day to snatch gold away from American Jamie Anderson.
The Austrian's combined score of 185.00 from her two best runs relegated slopestyle champion Anderson into silver with a 177.25 total, while New Zealand's Zoi Sadowski-Synnott took the bronze with a combined 157.50.
Gasser said deciding to go with something different for her third run had been key.
"I was standing up there and I knew I had the silver and I only could win and I was like, 'No, I'm going to go full risk and if it works out then I deserve this medal,'" she said.
"Thankfully it worked out."
The gold will go some way to making up for the Austrian's disappointment in the slopestyle, where high winds prevented any of the riders from laying down two clean runs.
Gasser said the slopestyle should have been postponed and that Anderson was the only one who wanted it to go ahead.
The big air event is making its Olympic debut in Pyeongchang and sees snowboarders hurtle down a ramp standing at 49 metres with a maximum slope angle of 40 degrees and perform spins and tricks to impress the judges.
The women's final was brought forward to Thursday as high winds are forecast for Friday, with the men's final scheduled for Saturday.
Anderson, who became the first woman to win two snowboarding medals at a single Olympics, said she was happier to win the big air silver medal than she was defending the slopestyle title she had won in Sochi four years ago.
"It feels better because we have great conditions and everyone was able to ride their best, so it feels rewarding," she said.
Sadowski-Synnott was another who took a risk with her final jump and, while she could not pull it off perfectly, she was satisfied that she had given it a go.
"I've never done that trick before, but it's the Olympics, so I wanted to do something crazy," said the 16-year-old, who won New Zealand's second ever Winter Olympics medal.
Barely two hours later, another 16-year-old New Zealander, Nico Porteous, won his country's third when he took bronze in the ski halfpipe.
Meanwhile, the International Olympic Committee (IOC) is edging closer to allowing Russia to march behind their national flag at the Winter Games closing ceremony, sources said, in a move Moscow hopes will mark the end of its ostracism from world sport.
Sources familiar with the matter at the Pyeongchang games, where Russians are competing as neutral athletes under the Olympic flag, said only a minority of IOC officials did not want to restore Russia's national status for the ceremony on Sunday.
A decision to reinstate Russia would likely face criticism from international athletes and anti-doping officials, given Russia was hit by a fresh doping scandal only this week at Pyeongchang, involving a medal-winning curler.
But in Russia, it would be perceived as a powerful symbol of its rehabilitation as an Olympic nation and as a vindication of its stance that it was unfairly targeted by doping accusations.
"There is a group within the IOC who do not want them to come back for the closing ceremony and obviously the doping case in curling is not good for Russia," one source said.
"But I think this group is a minority and it is relatively small."
Some IOC members have privately argued the curling case is a minor infringement that alone does not warrant excluding Russia from flying the Russian flag in the ceremony, sources said.
The IOC declined to comment.
Related Articles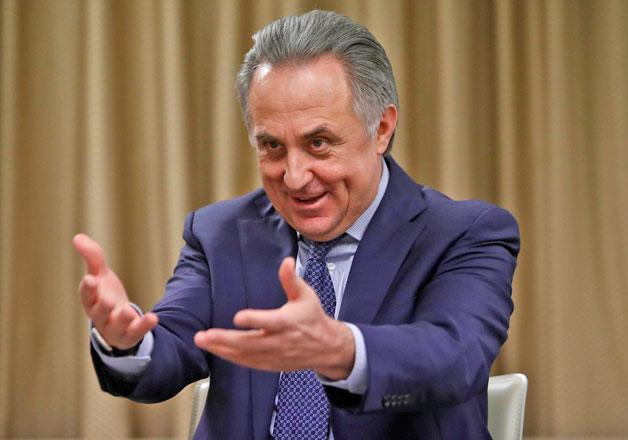 Feb 03,2018
MOSCOW — Russian Deputy Prime Minister Vitaly Mutko on Friday urged the International Olympic Committee (IOC) to allow athletes whose doping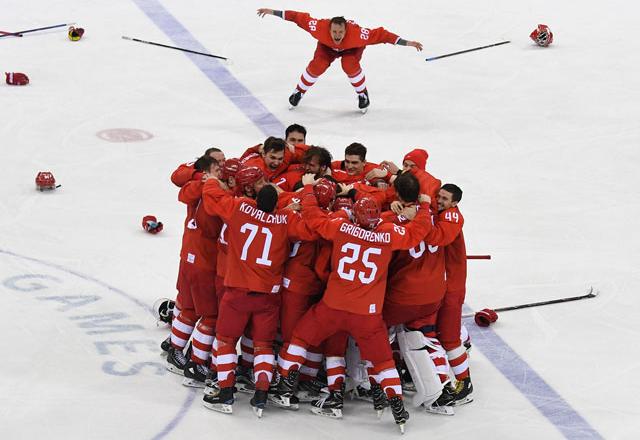 Feb 26,2018
GANGNEUNG, South Korea — Kirill Kaprizov scored in overtime to lead the Olympic Athletes from Russia (OAR) past a feisty Germany 4-3 on Sund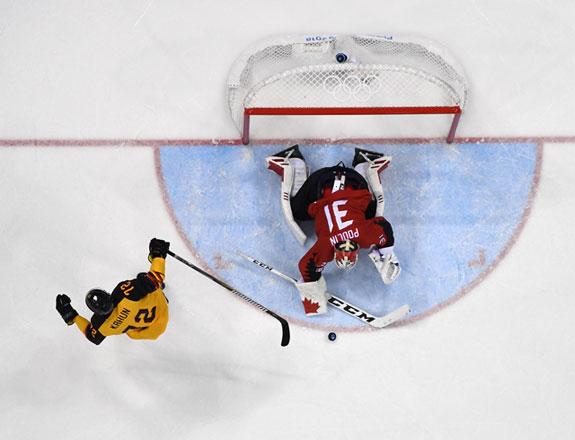 Feb 24,2018
GANGNEUNG, South Korea — In a matchup few oddsmaker would have predicted, a powerhouse Russian squad will face off on Sunday against an upst
Newsletter
Get top stories and blog posts emailed to you each day.