You are here
I won't change philosophy, says beaten Guardiola
By Reuters - Apr 30,2014 - Last updated at Apr 30,2014
MUNICH –– Bayern Munich coach Pep Guardiola still believes in possession-based football and cannot alter his feelings about the way the game should be played, he said after the Champions League holders were hammered by Real Madrid on Tuesday.
The former Barcelona boss was forced to defend his philosophy, already under fire in Germany, after his side were outclassed in their semifinal, second leg, losing 4-0 on the night and 5-0 on aggregate.
"I know it's a tough night for us, for me and for the players," he told reporters, adding that Bayern lost because they had too little possession, not too much.
"The reason we did so badly in the first half is that we did not have possession. We didn't play with the ball.
"Against Arsenal and against Manchester United [earlier in the competition] and in the first leg in Madrid, we played with the ball and we controlled the game.
"We did not do it in the first half and when you don't have control against a great, great team like this, you don't have a chance."
"The argument about my ideas is not valid," he added. "I can't change what I feel and what I feel is that we must play with the ball and attack as much as possible."
Related Articles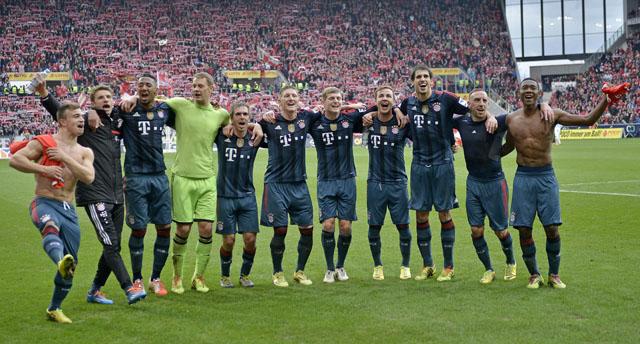 Mar 24,2014
It wasn't always so easy for Bayern Munich. Bundesliga championships used to be decided on the last day of the season, or even in the last minute. In a famous episode in 2001, Schalke thought they had won their first title and their fans and players were already celebrating — too soon, it turned out.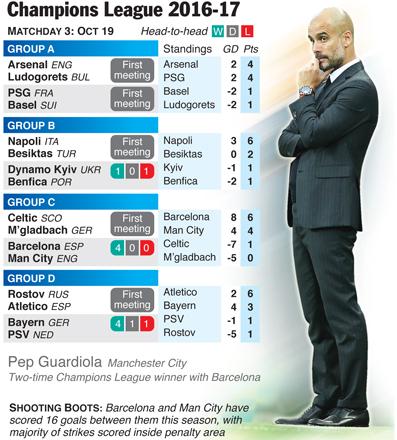 Oct 18,2016
MADRID — Andres Iniesta can see it already.
Apr 28,2014
Bayern Munich coach Pep Guardiola is counting on Frenchman Franck Ribery's anger to power them past Real Madrid in their Champions League semifinal second leg on Tuesday despite the winger's recent slump in form.
Newsletter
Get top stories and blog posts emailed to you each day.