You are here
Italy under a cloud for Serie A kickoff
By Reuters - Aug 28,2014 - Last updated at Aug 28,2014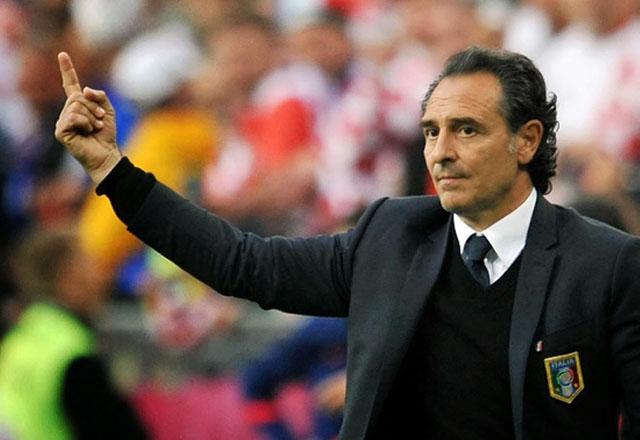 ROME — The Serie A season kicks off on Saturday with Italian football at a new low following a miserable World Cup campaign and the election of a federation president embroiled in a racism row.
Once Europe's most prestigious league, Serie A has lost its glamour over the last few years as dilapidated stadiums, financial problems, racism and hooliganism have all taken their toll, not to mention two match-fixing scandals.
It has dropped to fifth, below Portugal, in the UEFA ranking which determines the distribution of places in the Champions League and Europa League.
Rather than signing the world's best players, Italian football now has to make do with ones who have past their peak in the English Premier League and La Liga, or who have yet to make the grade there.
Champions Juventus chased Chile forward Alexis Sanchez but ended up with 21-year-old Spaniard Alvaro Morata, who struggled to get a place at Real Madrid last season, and 33-year Patrice Evra from Manchester United. Evra's former United teammate Nemanja Vidic moved to Inter Milan on a free transfer.
There have been flickers of encouragement with Juventus, winners of Serie A for the last three seasons and proud owners of the only club-owned stadium in the top flight, and AS Roma showing what can be achieved with a new outlook.
Italy coach Cesare Prandelli was another beacon of hope as he rooted out the negativity and cynicism often linked with the four-time world champions and did his best to rejuvenate the team despite an unproductive youth system.
But Italy's group-stage World Cup exit, following defeats by Costa Rica and Uruguay, undid much of his good work and prompted Prandelli to quit with two years left on his contract. He joined Galatasaray in Turkey.
Antiquated structure
A second, and more far-reaching consequence, was that Italian federation (FIGC) President Giancarlo Abete, who had taken a lead in trying to stamp out the racism which has blighted the game, also resigned.
The election to replace him exposed the antiquated power structure and suggested that old habits will die hard.
Two candidates battled for the presidency, 42-year-old former AC Milan and Italy midfielder Demetrio Albertini and 71-year-old Carlo Tavecchio, head of the association of amateur leagues (LND).
Albertini had the support of the Players', Referees' and Coaches' Associations as well as Juventus and Roma, plus the sympathy of fans and the media. That seemed to suggest that he was the man to take Italian football forward.
The real power in FIGC elections, however, lies with the Serie B, the Lega Pro, which represents the third and fourth division clubs and the LND. They backed Tavecchio.
Amid widespread disbelief among anti-discrimination campaigners abroad, Tavecchio was swept home despite referring to African players as "banana eaters" during a prepared speech to the LND.
Unhappy at the lack of opportunities given to Italian players at professional clubs, Tavecchio talked of a fictitious player who he named Opti Poba and, he said, "previously ate bananas and then suddenly becomes a first-team player with Lazio".
In many countries, Tavecchio's career would have been finished, yet, after a quick apology, Italian football carried on as if nothing had happened. The FIGC's own internal prosecutor has dropped the case against Tavecchio for lack of evidence, although he is now facing an investigation by European football's governing body UEFA.
AC Milan were among the clubs to offer immediate support to Tavecchio and dismiss the outcry which his remarks caused outside Italy.
Milan are one of the clubs most in need of change, the seven-time European champions having become a pale shadow of their former selves.
Silvio Berlusconi, who has been club president since 1986, and Adriano Galliani, his long-standing right-hand man once famous for his ability to make big-name signings, have seemed unable to cope with Milan's new reality.
Having announced two years ago that the club would concentrate on developing young players, they did exactly the opposite in the transfer market, signing expensive journeymen and players in their thirties.
When Massimiliano Allegri was sacked as coach in January, Milan announced that Clarence Seedorf was the man to take them into the future, only to fire him at the end of the season in a decision that defied all logic.
They have now turned to their former striker Filippo Inzaghi, previously coach of the under-19 team, who will inherit the same problems as his two predecessors.
Allegri, meanwhile, has found a sanctuary at Juventus following the shock resignation of Antonio Conte after the first training session of the season.
In three seasons, the fiery Conte had led Juventus to successive Serie A titles and made them the dominant force in Italian football while the phlegmatic Allegri had been swimming against the tide at Milan.
The change has put a different complexion on this year's championship with AS Roma, who finished second in Rudi Garcia's debut season in charge last term, ready to offer an even stronger challenge.
Related Articles
Aug 03,2014
Italy and Juventus defender Giorgio Chiellini has joined the criticism of Italian football federation (FIGC) presidential candidate Carlo Tavecchio after the 71-year-old referred to African players as "banana eaters".
Aug 27,2014
Massimiliano Allegri's move to Juventus has given the phlegmatic coach the chance to prove that the disastrous run which led to his downfall at AC Milan was caused by reasons beyond his control.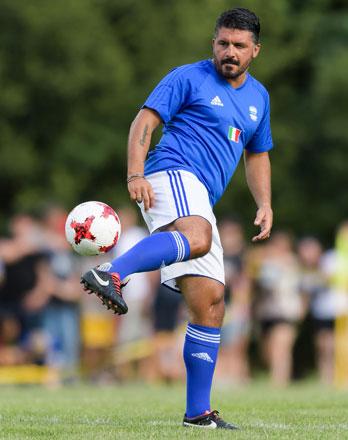 Nov 27,2017
MILAN — Big-spending AC Milan sacked coach Vincenzo Montella on Monday and replaced him with their fiery former midfielder Gennaro Gattuso.M
Newsletter
Get top stories and blog posts emailed to you each day.