You are here
Jordan Cup kicks off
By Aline Bannayan - Sep 24,2017 - Last updated at Sep 24,2017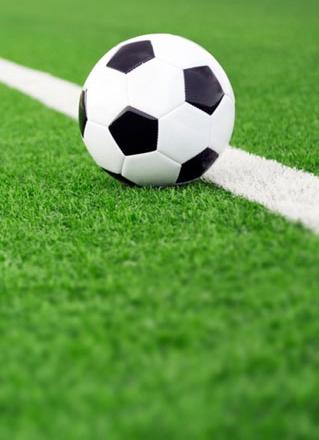 AMMAN — The third major competition on the 2017/18 football calendar — the Jordan Cup — gets under way on Monday with teams trying to make up for defeats in the Jordan Professional Football League.
So far this season, Jazira lost two finals as reigning League and Jordan Cup champs Faisali beat Jazira 2-1 to win the 35th Jordan Super Cup, while Wihdat beat Jazira lost 2-0 to win the Jordan Football Association (JFA) Shield final.
As the Jordan Cup gets under way, First Division champs Aqaba, who together with Yarmouk were promoted to the league join league, teams in four groups playing in the first round.
Group A: Aqaba, Jazira and Ramtha. Group B: Hussein, Yarmouk and Wihdat. Group C: Baqa'a, Faisali and Ahli. Group D: That Ras, Shabab Urdun and Manshieh.
Week 1 will see That Ras play Shabab Urdun, Aqaba take on Jazira, Baqa'a face Faisali and Hussein play Yarmouk.
Since the cup started in 1980 there have been 37 editions with Faisali being record 19-time champions. Wihdat won 10 times, Ramtha and Shabab Urdun twice each, while Jazira, Arabi, That Ras and Ahli won once each.
Last year, Faisali combined the Jordan Cup title with their 33rd league title. Ahli won the 34th Super Cup while Shabab Urdun won their second Shield title after they first won it in 2007.
Jordan Cup record
(Runner-up in parenthesis)
1980Faisali (Baqa'a)
1981Faisali (Ramtha)
1982Wihdat (Ahli)
1983Faisali (Ramtha)
1984Jazira (Ahli)
1985Wihdat (Faisali)
1986Arabi (Jazira)
1987Faisali (Hussein)
1988Wihdat (Faisali)
1989Faisali (Ramtha)
1990Ramtha (Hussein)
1991Ramtha (Wihdat)
1992Faisali (Wihdat)
1993Faisali (Ramtha)
1994Faisali (Ramtha)
1995Faisali (Ramtha)
1996Wihdat (Ramtha)
1997Wihdat (Ramtha)
1998Faisali (Wihdat)
1999Faisali (Wihdat)
2000Wihdat (Faisali)
2001Faisali (Hussein)
2002Faisali (Hussein)
2003 Faisali (Hussein)
2004 Faisali (Sh. Hussein)
2005 Shabab Urdun (Faisali)
2006 Shabab Urdun (Faisali)
2007Faisali (Shabab Urdun)
2008 Wihdat (Shabab Urdun)
2009Wihdat (Arabi)
2010Wihdat (Manshieh)
2011Faisali (Manshieh)
2012That Ras (Ramtha)
2013Wihdat (Baqa'a)
2014Faisali (That Ras)
2015Ahli (Shabab Urdun)
2016Faisali (Jazira)
Related Articles
Dec 14,2017
AMMAN — Shabab Urdun play Wihdat on Friday while Faisali play Jazira on Saturday in the return leg of the Jordan Cup semis — the third major
Feb 14,2016
AMMAN — The Jordan Cup semis conclude on Monday as teams battle to reach the final match of the second event of the season.Ahli upstag
May 23,2015
AMMAN — Faisali managed to beat That Ras and win the 35th Jordan Cup title on Friday, ending a disappointing season by winning one of the se
Newsletter
Get top stories and blog posts emailed to you each day.