You are here
Jordan prepares for Asian qualifier
By Aline Bannayan - Nov 08,2017 - Last updated at Nov 08,2017
AMMAN — Jordan's national football team left for Phnom Penh, Cambodia on Wednesday to resume 2019 Asian Cup qualifiers on November 14.
Last month, the team only managed a 3-3 draw with Afghanistan as it started the return leg. In a match Jordan should have won with a big goal difference, Jordan's squad secured the draw in the final minutes of the match after Afghanistan was the first to score and then led 3-2.
The upcoming match against Cambodia will signal a new phase as assistant coach Jamal Abu Abed has taken on the task after the resignation of Abdullah Misfer. Abu Abed, a long time veteran who has also led the Olympic team and worked with several national teams before, has noted that the squad can do much better and return back to competitive form.
"We will not play according to the opposing team's competitive ability, but our real abilities to compete with acceptable results and performances that fit our team," he told the media before departure.
Abu Abed added the line-up chosen was for this match only as there were many players on the injury list including goalie Amer Shafie, while others, like striker Hamzeh Dardour, had missed regrouping and practice and were not on the list this time.
The national team again will be without four Faisali players whose suspension has been upheld by the Asian Football Confederation following the Union of Arab Football Associations' one year ban after an ensuing brawl in the final of the Arab Clubs Championship grouping Faisali and Esperance Tunis (Tarraji). Faisali appealed the decision but only got a reduction in fines.
Although Jordan led Group C after Leg 1, a fair assessment would couclude that its qualifying Group C has limited quality and advancing to the 2019 Asian Cup should not be a difficult task against humble teams of the Asian continent. The top two teams from each group move to the finals which will be held in the UAE in 2019.
In this penultimate qualifier, Jordan will seek to build on Leg 1 results in which it beat Afghanistan 4-1, held Vietnam 0-0 and scored a 7-0 win over lowly Cambodia. The Kingdom tops Group C on points with Vietnam who beat Cambodia 5-0 and 2-1 and held Afghanistan 1-1 second. Cambodia is third after they beat Afghanistan 1-0.
The national squad dropped a further three spots to 113th in the latest FIFA Rankings after it also played two friendlies preceding the latest qualifier, tying Bahrain 0-0 and Oman 1-1. Jordan is also out of the Asian top 10 compared to their best FIFA ranking of 37th in 2004 compared to the lowest ranking was 152nd in 1996.
"The team has had a turbulent phase which has led to its decline after too many changed coaches over the past few years. The fact that we are now 113th in FIFA is displeasing to fans, players and officials. Together we will seek to rebuild a strong national team," Abu Abed added.
Since first taking part in Asian Cup qualifiers in 1972, Jordan reached the Asian Championship three times: the pinnacle was at the 13th Asian Cup, when it lost to Japan in the quarterfinals and jumped to the best ever FIFA Ranking of 37th in August 2004. Jordan also reached the Asian Cup in 2011 and 2015.
After elimination from the 2018 World Cup qualifiers, qualifying to the Asian finals is now a priority for Jordan which has steadily slid down FIFA Rankings. The team has had an inconsistent two years compared to 2013 when Jordan was on the verge of qualifying to the 2014 World Cup for the first time.
Related Articles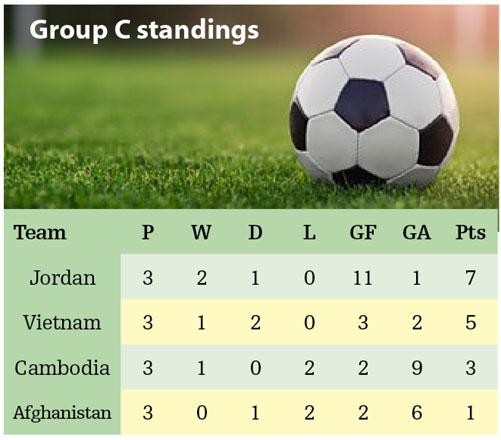 Oct 09,2017
AMMAN — Jordan plays Afghanistan on Tuesday as it starts return leg 2019 Asian Cup qualifiers in an away match in Tajikistan.Jordan which he
Oct 19,2017
AMMAN — A new phase awaits Jordan's national team with the departure of head coach Abdullah Misfer who resigned after the team w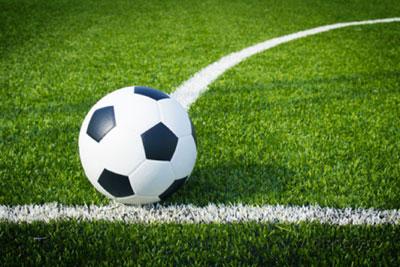 Jan 10,2018
AMMAN — Jordan plays Finland in on Thursday as the squad strives to boost competitive readiness after qualifying to the 2019 Asi
Newsletter
Get top stories and blog posts emailed to you each day.