You are here
Jordan stays at 108th in FIFA rankings
By Aline Bannayan - Aug 12,2017 - Last updated at Aug 12,2017
AMMAN — The national team stayed at 108th in the latest FIFA rankings issued on the weekend, as the team prepares to resume their Asian Cup qualifying journey following soon.
The squad is still out of the Asian top 10, trailing Iran (24), Japan (44), Australia (45), South Korea (49), Saudi Arabia (59), Uzbekistan (64), the UAE (74), China (77), Qatar (78), Syria (80), Palestine (93), India (97) and Iraq (102).
Jordan's best FIFA ranking was 37th in 2004 while the lowest ranking was 152nd in 1996.
Brazil, who booked a slot to the 2018 World Cup, leads World rankings at No. 1, followed by Germany, Argentina, Switzerland, Poland, Portugal, Chile, Columbia, Belgium, France and Spain. African semifinalist Egypt are the top-ranked Arab team at 25th, followed by Tunisia 34th, Algeria 48th and Morocco 60th.
Jordan is set to host Bahrain in a friendly on August 29 before resuming 2019 Asian Cup qualifiers against Afghanistan in September.
Given the limited capabilities of their qualifying Group, qualifying to the 2019 Asian Cup should not be a difficult task for Jordan. However, officials note the need to return to the competitive Asian level. After elimination from the 2018 World Cup qualifiers, advancing to the Asian finals is a priority. The Kingdom has steadily slid down FIFA rankings and the team has had an inconsistent two years compared to 2013 when Jordan was on the verge of qualifying to the 2014 World Cup for the first time.
The team disappointed fans in their latest three matches which they should have won. Jordan lost 1-0 to Iraq in a friendly, managed a goalless draw with Hong Kong whom they had beat 4-0 earlier. The matches were intended to prepare the team for the Asian qualifier against Vietnam, which coaches and players expected to easily win. However, Jordan was held 0-0 with Vietnam in its second qualifier and returned home amid ambiguity over the team's readiness. The squad still leads Group C after they scored 7-0 win over lowly Cambodia in its opening qualifier. Cambodia beat Afghanistan 1-0 while Vietnam held Afghanistan 1-1.
The national team is set to play Afghanistan in its third qualifier on September 5 followed by two friendless against Kenya on September 17-19 before playing Oman on October 4 ahead of resuming return leg away qualifiers against Afghanistan on October 10, and Cambodia on October 14.
Since first taking part in Asian Cup qualifiers in 1972, Jordan reached the Asian Championship three times: the pinnacle was at the 13th Asian Cup, when they lost to Japan in the quarterfinals and jumped to the best ever FIFA rank of 37th in August 2004. They also reached the Asian Cup in 2011 and 2015.
During the 2013 World Cup qualifying journey, Jordan advanced to play then World's 6th ranked Uruguay in an intercontinental qualifying tie for a place in the 2014 World Cup. It however lost the home game 5-0 and held the former World Cup champs 0-0 in the away match. Jordan had never reached that far in World Cup qualifying since taking part in the qualifiers. Round 3 had been the furthest Jordan reached in the past seven times in the qualifiers since 1986.
Related Articles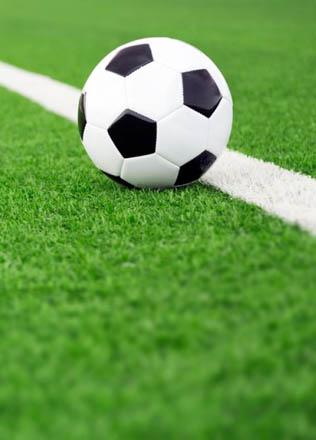 Aug 28,2017
AMMAN — The national team will face Bahrain on Tuesday in its only friendly ahead of resuming its Asian Cup qualifying journey against Afgha
Oct 03,2017
AMMAN — Jordan plays Oman on Wednesday in a friendly football match in Dubai, which comes amid preparations for resuming return leg 2019 Asi
May 31,2017
AMMAN — Jordan plays Iraq on Thursday in Basra amid a training camp before resuming Asian Cup Group C qualifiers next week.Following the end
Newsletter
Get top stories and blog posts emailed to you each day.