You are here
Prost, Heidfeld renew rivalry in Malaysia race
By AFP - Nov 20,2014 - Last updated at Nov 20,2014
KUALA LUMPUR — Nick Heidfeld and Nicolas Prost will take their new rivalry to Malaysia this weekend after their spectacular crash threatened to overshadow the inaugural Formula E electric car race in Beijing.
As Lewis Hamilton and Nico Rosberg contest Formula One's championship decider in Abu Dhabi, Heidfeld and Prost's season is just getting started as Formula E heads into race two.
Their first outing ended in fireworks as leader Prost cut off Heidfeld's attempted pass at the final corner, sending the former F1 driver's car cartwheeling into the air.
"My victory was stolen. It is really hard," said Prost, son of Formula One great Alain, who was confronted by Heidfeld after the accident.
Prost later apologised for causing the crash, which allowed Brazil's Lucas di Grassi to slip through and become Formula E's first winner.
The incident provided an explosive start for Formula E, the battery-powered series billed as a more environmentally friendly alternative to Formula One.
The second race is on Saturday in Putrajaya, seat of Malaysia's government where the single-seaters with the distinctive whine will race close to the prime minister's office at speeds of 225kph.
The 10-race championship concluding in London next June pits 10 teams and 20 drivers in one-hour, urban-centre races and is being touted as the future of F1-style racing.
It also is seen as a potential boon to the electric car industry by showing "green" cars can also be sleek speedsters, while top-flight racing expertise and competition will help develop the technology.
"Slowly, we're building something. It's quite interesting," Alain Prost, four-time F1 world champion and co-team principal of the e.dams-Renault team, told AFP this week.
"We've done only one race but there's a lot of interest everywhere in the world."
Drivers are using identical vehicles this season, a collaboration between Formula One's Williams, McLaren and Renault, but will be able to design their own next season.
High-profile proponents of Formula E include British tycoon Richard Branson and Hollywood star Leonardo DiCaprio, who are each backing a team.
Formula E was developed by motorsport's governing body, the International Automobile Federation (FIA), which also sanctions F1, and features distinguished names including Prost, Bruno Senna and Nelson Piquet Jr.
Its birth comes with F1 mired in problems as the Marussia and Caterham teams have declared bankruptcy and other teams are also complaining of financial difficulties.
Related Articles
Sep 14,2014
A spectacular crash at the last corner that ended leader Nicolas Prost's race and sent ex-F1 driver Nick Heidfeld flying into the fencing gave Brazil's Lucas di Grassi victory in the first ever Formula E electric race in Beijing Saturday.
Sep 13,2014
Formula One has banned from next week's Singapore Grand Prix all radio communications that help improve the performance of the car or driver in a move that could add another twist to the title battle between Nico Rosberg and Lewis Hamilton.
May 26,2016
MONACO — One winning streak ended with a bang for Nico Rosberg in Spain but Monaco's tight, metal-fenced streets could see the continuation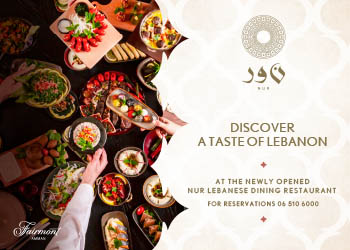 Newsletter
Get top stories and blog posts emailed to you each day.