You are here
Rio may have 'qualifying' Jordanian swimmers
By JT - Jul 02,2015 - Last updated at Jul 02,2015
Swimmers train at the Jordan Swimming Federation's Olympic-sized pool under the watchful eyes of their coaches (Photo courtesy of JOC News Service)
AMMAN — There must be something in the water at the Olympic Pool in Al Hussein Youth City these days and whatever it is, it is having an impact on the Kingdom's young swimmers who are creeping ever closer to making history in the pool, according to a statement from the Jordan Olympic Committee News Service.
While Jordan has been represented at the Olympics several times in the past through wild cards (invitations), no swimmer has ever qualified but all that could change as the national team prepares for the FINA World Championships in Kazan, Russia, from July 28-August 9.
"The times speak for themselves, we are definitely getting faster in the pool," said Ibrahim Naddeh, secretary general of the Jordan Swimming Federation (JSF) . "National records are being broken virtually every championship we participate in and a couple of swimmers are getting very close to the qualification times for Rio [2016 Olympics]."
"We have a number of strong swimmers coming through," he added.
Sister and brother Talita and Khader Baqlah between them hold over 10 national records.
Talita, 20, experienced the 2012 London Olympics while Khader, 17, has made a huge impact by actually qualifying for next month's World Championships, while his five teammates will be competing on wild cards.
Khader is now less than half a second from Olympic qualifying times in 200m Freestyle and one second in the 100m and 400m Freestyle. While Talita is now less than half a second from Olympic qualifying times in the 50m Freestyle.
Lydia Musleh, 18, and Rahaf Baqlah, 17, are also less than one second from Olympic qualifying times in the 50m Freestyle.
Joining them on the team is 15-year-old Mohammed Bedour, who is already setting new national times for his age group, in the 50, 100 and 200m Backstroke and the 50m Freestyle and Butterfly.
"We have made progress," said Naddeh. "It has taken hard work but the results are starting to show."
It promises to be an exciting summer for swimming. The JSF has made the wise move of staying in Jordan for a one-month camp prior to the World Championships rather than camp overseas so that money can be spent on additional support services, including a 'mental trainer', nutritionist and physiotherapist. Renowned American coach Jay Benner, 50, has also flown in to work alongside the local team of coaches.
Being a national team swimmer takes awe-inspiring dedication. Experienced head coach Ali Al Nawaiseh explained what each member goes through in an average week.
"They do 10 water sessions a week of about two hours each and three dry land sessions in the gym of about 90 minutes each. They also will do a couple of mental training sessions so each swimmer puts in up to 30 hours of training a week."
Impressive stuff when you consider that there is a dentist, an engineer and university and high school students among the ranks.
"There has definitely been a lot of progress shown and the times prove that," Benner said. "There are definitely swimmers here that have the potential of qualifying for Rio. It won't be easy but they will be close."
Money and time is also invested in the coaches calling the shots from the poolside. That investment, coupled with the swimmers' dedication, has undoubtedly made indirect impact towards quicker times being recorded.
And with Rio just over a year away, Jordan will be hoping that history can be made with a swimmer, or two, qualifying for the first time.
Related Articles
Dec 17,2014
Jordan returned from the 12th FINA World Swimming Championships (25m) in Doha with a staggering seven new national records, won by a brother and sister, according to a statement from the Jordan Olympic Committee News Service.
Jul 31,2017
AMMAN — The gap between Jordan and the fastest swimmers in the world has narrowed once again at the 17th FINA World Championships held in Hu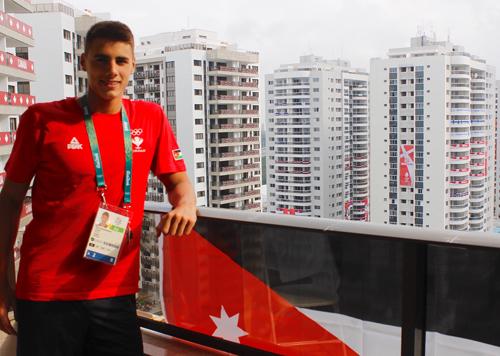 Aug 03,2016
AMMAN — Jordan's history making brother and sister pairing of Talita and Khader Baqlah will be going for glory in the pool next week as they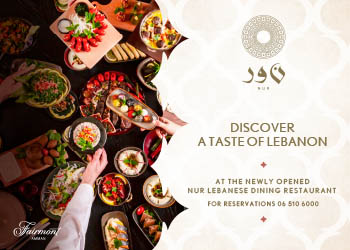 Newsletter
Get top stories and blog posts emailed to you each day.