You are here
Russian deputy PM calls for IOC to invite cleared athletes to Olympics
By Reuters - Feb 03,2018 - Last updated at Feb 03,2018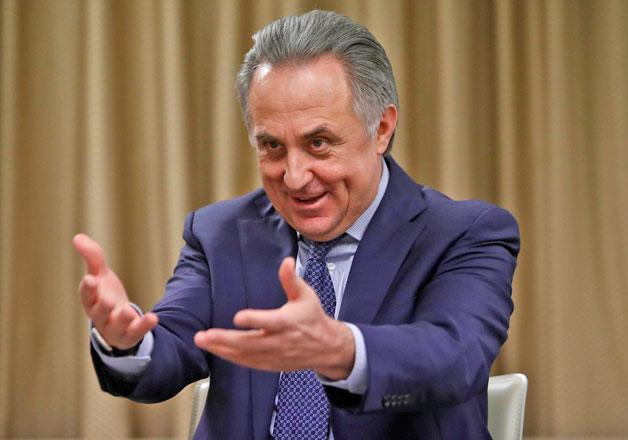 Russian Deputy Prime Minister Vitaly Mutko gestures during an interview with Reuters in Moscow on Friday (Reuters photo by Sergei Karpukhin)
MOSCOW — Russian Deputy Prime Minister Vitaly Mutko on Friday urged the International Olympic Committee (IOC) to allow athletes whose doping bans were lifted in a court ruling to compete at this month's Pyeongchang Winter Games.
Twenty-eight Russian athletes had their Olympic doping bans overturned and results from the 2014 Sochi Winter Games reinstated after their appeals were upheld by the Court of Arbitration for Sport (CAS) on Thursday, a decision that has sparked concern at the IOC and the World Anti-Doping Agency (WADA)
In an interview with Reuters, Mutko said that Russia wanted to send 15 of the 28 athletes to compete in South Korea.
"We are counting on the IOC's reason and straight-thinking," Mutko said. "We are counting on them to consider the request of our Olympic Committee and our 15 athletes and that they are allowed to compete at the games."
The athletes whose bans were overturned include cross-country skiers Alexander Legkov, who won gold in the 50 km freestyle and silver in the 4x10 km relay, and speed skater Olga Fatkulina, who won gold in the 500 m.
The IOC, which has allowed 169 Russians to compete in Pyeongchang as independents following a ban against the country, said that the exoneration of these athletes by CAS did not necessarily mean they would be invited to Pyeongchang.
The Russians who compete in Pyeongchang will not be allowed to wear their country's colours or symbols, and if they win a gold medal, the Olympic anthem will be played.
Russia has vehemently denied the alleged existence of a state-sponsored doping system in the country. The allegations led to the IOC to ban the country from the Olympics for what is says was "systematic manipulation" of the anti-doping system at the 2014 Sochi Games.
Mutko said Russian authorities had nothing to do with the anti-doping laboratory in Sochi, stressing that WADA should be held responsible for its activities.
Mutko stressed that the tampering of samples by Russian security officials would have been impossible.
"It's impossible, what some people want to imagine," said Mutko, who was banned for life from the Olympics by the IOC. "There were cameras at every step."
The CAS ruling that cleared the 28 athletes backed the belief that there was no state-sponsored doping cover-up scheme in the country, Mutko said.
"This is a small element [of proof] that there was no such [state-sponsored doping] system," he said. "We would like to hope that this decision will be respected by the world.
"Everyone wanted one decision, and it wasn't the one [they wanted].
"If there is no trust in our justice system, in our law enforcement agencies, in our witnesses, then maybe there will be trust in the Court of Arbitration for Sport. We consider this to be a very important decision."
Russia, however, has found itself struggling to fulfil all the criteria to reinstate its suspended athletics federation, anti-doping agency RUSADA and Paralympic Committee.
International sports bodies such as the International Association of Athletics Federations require Russian authorities to publicly accept the findings of the McLaren report on the alleged existence of widespread state-sponsored doping in order to have the country reinstated.
The 2016 WADA-commissioned report by Canadian lawyer Richard McLaren found that more than 1,000 Russian competitors in more than 30 sports were involved in a conspiracy to conceal positive drug tests over a period of five years.
Mutko said that Russia could not accept the report's findings, which he called "superficial and manipulated".
"Speaking about WADA, they want us to acknowledge the McLaren report unconditionally. We cannot do that," Mutko said. "CAS yesterday ruled to clear 28 athletes. This would betray them."
Although Russia will not acknowledge the report's findings, Mutko said the country would continue to work with global sports bodies to combat doping in the country.
"We are open to dialogue and cooperation with WADA and the IOC," he said. "We will continue supporting our athletes, to fight for clean sport. We are open. We are reliable partners in this. We never set a goal for ourselves of winning at all costs, as we are often portrayed."
Mutko, who has appealed his lifetime ban from the Olympics, recently left his positions as the chairman of the World Cup organising committee and president of the Russian Football Union.
However, he still oversees the government's participation in the hosting of the 2018 World Cup finals in 12 venues spread across 11 cities, including Moscow, St Petersburg and Sochi, from June 14 to July 15.
Mutko assured that preparations were on track and that the authorities were working to curb racist and discriminatory incidents in Russian football while ensuring crowd safety.
Related Articles
Aug 31,2016
COPENHAGEN — Top officials of the International Olympic Committee (IOC) and other sporting bodies would be banned from being members of anti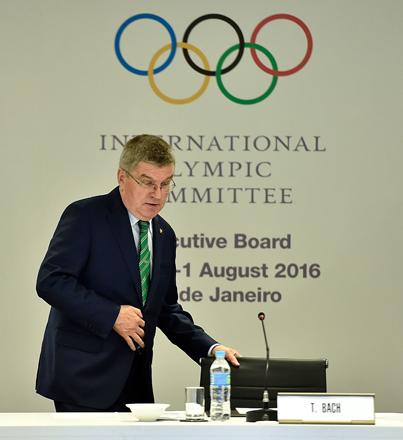 Aug 01,2016
RIO DE JANEIRO — IOC President Thomas Bach defended the decision not to ban Russia's entire team from the Rio Games, declaring Sunday that t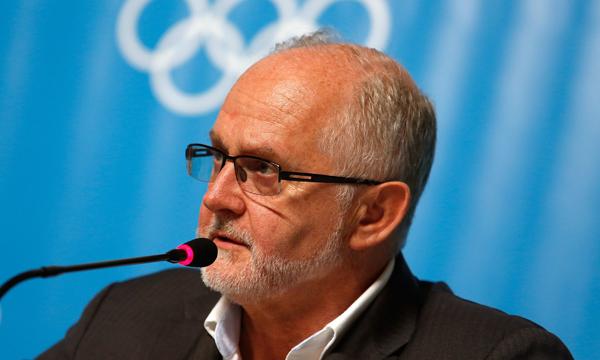 Aug 23,2016
GENEVA — Russia is banned from the Paralympic Games as punishment for a state-backed doping programme, after losing an appeal at sport's hig
Newsletter
Get top stories and blog posts emailed to you each day.