You are here
Sam Daghlas goes from player to coach to help Jordan rise up again
By Suzanna Goussous - Aug 30,2017 - Last updated at Aug 30,2017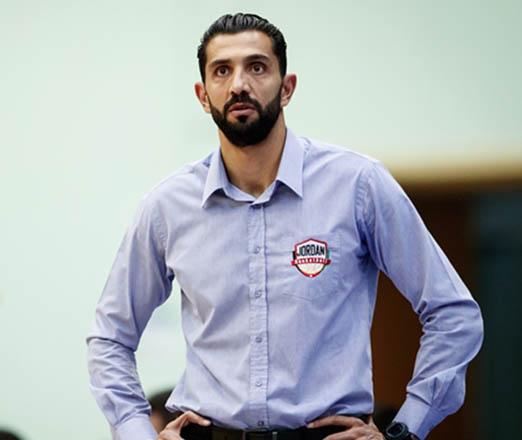 Jordan national team coach Sam Daghlas (Photo courtesy of the Jordan Basketball Federation)
AMMAN — Sam Daghlas started playing basketball at the age of 14 in the US after having practiced football in Jordan, which made him realise his passion for the basketball and his will to change the Jordanian basketball scene for the better.
Jordanian-American Osama Mohammad Daghlas, known as Sam Daghlas, is the current head coach of the Jordanian national basketball team and a former professional basketball player.
Although he majored in sociology, he always knew basketball was his haven, the place where he can prove himself and improve his skills.
"I left Jordan at the age of 9, I loved football like every kid who grows up in Jordan, but when I arrived to America, I noticed that all the attention was on basketball so I fell in love with it while watching them play," he said.
He tried out for the high school freshmen team, "I was lucky enough that the freshmen coach saw something in me… And since that day he worked on me daily and I worked on myself daily, kept practicing every day after school."
Practicing gave Daghlas a boost and at the end of the year, he was transferred to the senior basketball team as a freshman, which motivated him to keep going.
"I worked hard for four months and look where it got me," he says.
For the three years following that, he worked hard on making a name for himself, Daghlas said.
"After my senior year, I was supposed to go to college, unfortunately, I had a car accident with my dad and I wasn't able to play for a whole year. I sat out for one year and kept rehabbing and getting back on court."
After that, he was able to get a scholarship at San Diego Mesa College, where he played for two years, Daghlas then received another scholarship at Midwestern State University.
Coming back home
Once he finished his college education, he was performing workouts with an agent and many pro-players who play in Europe. That was when Nassouh Al Qaderi started the team called Zain (previously known as Fastlink).
When Qaderi heard of Daghlas and knew that he was Jordanian he flew to San Diego and met with him and his agent, and convinced Daghlas that Jordan was doing something new with a pro-team. "We're doing it different," Daghlas was told.
In 2003-2004, Daghlas accepted the offer and came back to play with the local basketball team. "I came here and he [Al Qaderi] set a huge goal for us to win the league."
The Zain team was improving every year, with Qaderi coaching it, players had a goal of winning the Asia Championship, "in 2004, we lost in the Asia Championship. In 2006, we went back and won."
Tareq Zoubi, a former head of the federation, also played an important role in Daghlas' career and the local basketball scene.
Daghlas said: "He had a vision, he developed Jordan's basketball, the league was good, the national team was good, he hired great coaches for the national team."
Challenges
As a young Jordanian player coming back home after having played in the US, Daghlas said the main challenge was to adapt to the mentality of the local basketball scene.
"I believed in working hard and attending practices, I believe you must go 150 per cent for every practice, to come early and leave late, I always expected more, I was tough to play with, some players were not accustomed to my style," he said.
His teammates then adapted to his commitment to the game and to improving Jordan's performance in basketball both regionally and internationally.
'Giving them a chance'
Jordanian basketball players, like Daghlas, who are given the option to play in their home country's national team have the western mentality of the game, he said, by playing in and against highly professional teams at a young age.
"In Jordan, we wait till they are 19-20 years old to teach professionalism, which is not right. This is something you have to build in them from the age of five or six. To teach them hard work pays off, balance, time management, once they understand that at a young age, it becomes easier."
'Something good
will happen'
"I was lucky enough to have the chance to play 14 years professionally at the highest level, try-out for the NBA team, play on NBA summer league, NBA D league and on the highest level in China."
In 2011, Daghlas won the best pointguard in Asia, with the "Legend of Asia" title for that year.
Golden Age of Jordanian basketball
When he first came to Jordan, he saw a lot of countries that respected Jordan's basketball teams, with many professional players such as Enver Sobzokov, Rasheim Wright, Zaid Abbas, Ayman Idais, Islam Abbas and Francis Ireifej.
"That's when I saw the change. When teams started respecting our matches and fearing us, worrying about us," he said.
In 2011, Jordan got the second place in Asia, Daghlas said, "Teams realised Jordan had the talent. Every time we stepped on the court, we had a chance of winning."
Every generation had a role in driving Jordan to where it is and improving the team's skills, he said.
Turning point
At the highlight of his career, in 2007, Daghlas tore the ACL in his knee. "That was in the middle of my career and it woke me up and made me think, Sam, you are 27, you need to focus more, think about how you want to finish your career."
He started studying his body in-depth, to become more professional, which led him to go back on track after an eight-month period of recovery.
"After that, I realised that it can all be taken away from you, in one play. I wanted to do it the right way and have no regrets… at least I would go to sleep at night knowing that I gave it my all regardless of what happens."
Daghlas' career
path shift
The current head coach's last championship as a player was the West Asia Clubs Championships held last year in Jordan.
"We ended up not doing too well. That woke me up saying that change must be done, 'you got to make a change, Sam,' it might not be about you, it might be for something in future," he said.
"I was home one night, the last championship I played with the national team was in 2015. I saw how depressed the players were with the whole situation in Jordan, with a lot of coaches not understanding the players," Daghlas added.
When he saw that the basketball community was not giving players the benefit of the doubt, Daghlas contacted the president of the federation and told him he was willing to give up his career in return for placing Jordanian basketball back on the map.
"If I won't be the guy that will get the team to the top of the mountain, then hopefully, I will help them take the first step… I can't see Jordan going further down and down," he told The Jordan Times.
Related Articles
Dec 12,2016
AMMAN — Jordanian basketball has lost its lustre over the past years due to financial, technical and administrative challenges, team players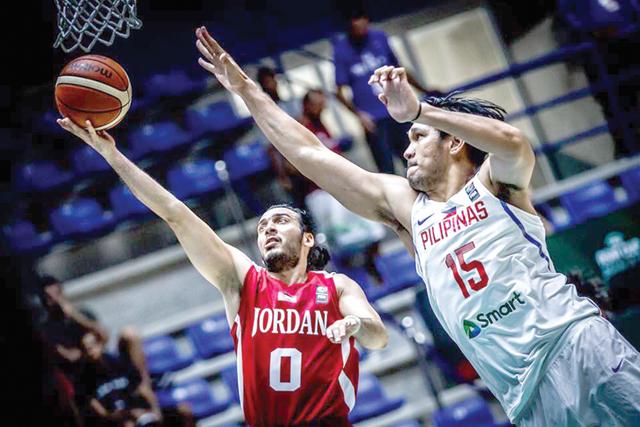 Aug 23,2017
AMMAN — The FIBA Asia Cup Championship held last week in Lebanon "showed us where we stand as a national team and how much work we have to p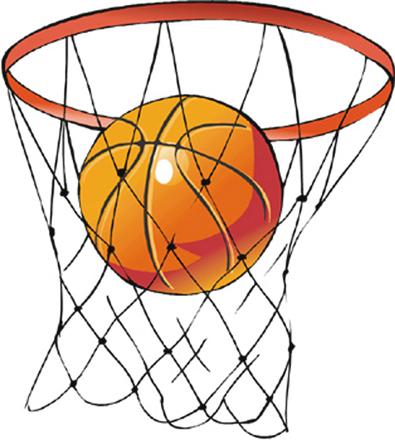 Sep 14,2015
AMMAN —– Jordan's national basketball squad headed to the Philippines on Monday for a final training camp and friendlies as teams prepare fo
Newsletter
Get top stories and blog posts emailed to you each day.