You are here
Verstappen becomes youngest F1 winner after Mercedes crash
By AP - May 15,2016 - Last updated at May 15,2016
Red Bull F1 driver Max Verstappen of The Netherlands celebrates after winning Spanish Grand Prix in Montmelo, Spain, on Sunday (Reuters photo by Juan Medina)
BARCELONA, Spain — Max Verstappen of Red Bull became Formula One's youngest race winner at age 18 with a victory at the Spanish Grand Prix after Mercedes teammates Lewis Hamilton and Nico Rosberg crashed into each other on the first lap on Sunday.
Verstappen took advantage of the early crash involving the favourites and held on for the victory only a few days after moving up from feeder team Toro Rosso in a controversial driver switch with Daniil Kvyat.
Ferrari's Kimi Raikkonen was second and teammate Sebastian Vettel third. Verstappen's teammate, Daniel Ricciardo, finished fourth.
Hamilton was in pole position but was overtaken by Rosberg at the start, and when the British driver tried to regain the lead, he appeared to be blocked by his teammate and both cars touched going into Turn 4, spinning across the track and into the gravel at the runoff area. The crash prompted the safety car to be deployed and forced both drivers to retire.
Verstappen, son of former F1 driver Jos Verstappen, became the first Dutchman to win a Formula One race.
He was second behind Ricciardo after the Mercedes crash, but moved to the front after a round of pit stops and stayed there until the end despite a late challenge by Raikkonen, who finished less than a second behind.
It was a wild start at the Barcelona track.
"Completely unnecessary," former driver Niki Lauda, Mercedes' non-executive chairman, said from the pit lane. "That both Mercedes are out after two corners is for me unacceptable. Lewis was too aggressive, why should Nico give him room? He's in the lead. I blame Lewis more than I blame Nico."
Toto Wolff, head of Mercedes motorsport, didn't want to singularly blame one of the drivers.
"A very difficult situation for the team, we lost points," Wolff said. "We let the drivers race and sometimes this is what happens. In our opinion, there is not one to blame entirely. They are both pretty upset because they know about the effort. We need to look at the pictures, look at the data and avoid this in the future."
It was the latest setback for Hamilton, who is yet to win a race in a season in which he has been plagued by mechanical issues and unfortunate incidents. He hasn't won since the United States GP in October.
The crash also ended Rosberg's chance of winning his eighth straight race. He had already won the first four this year and could have become the first driver to win five in a row to start the season since Michael Schumacher with Ferrari in 2004. Nigel Mansell also won the first five races with Williams in 1992.
After another poor start, Hamilton got a good run off Turn 2 and was faster than Rosberg, who moved to the inside to defend his position and squeezed the three-time world champion onto the grass. Hamilton lost control and spun, collecting Rosberg's car in the process entering Turn 4.
Both cars came to a stop in the gravel and could not continue. Hamilton, yet to lead after Turn 1 this season, was visibly upset and threw his steering wheel from the car.
With their helmets still on, Rosberg and Hamilton entered the Mercedes offices to discuss the incident. A little later they were joined by Wolff and Lauda.
Stewards said they would investigate the incident.
Related Articles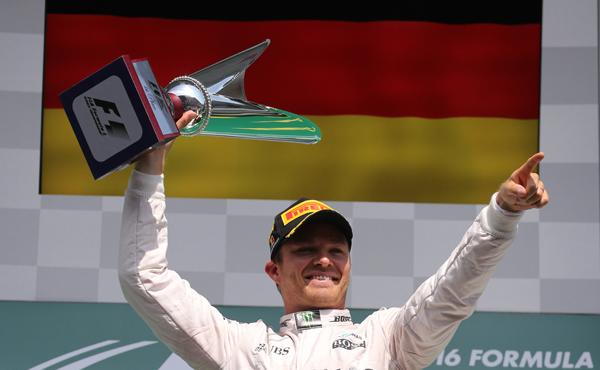 Aug 28,2016
SPA-FRANCORCHAMPS, Belgium — Although Nico Rosberg trimmed rival Lewis Hamilton's lead in the Formula One title race after winning the Belgi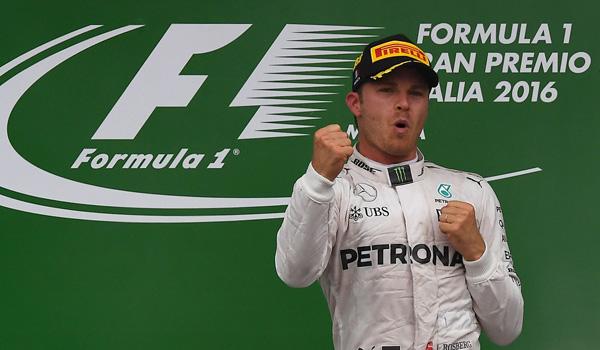 Sep 04,2016
MONZA, Italy — On top of the podium after winning the Italian Grand Prix (GP), Nico Rosberg grabbed the microphone and launched into Italy's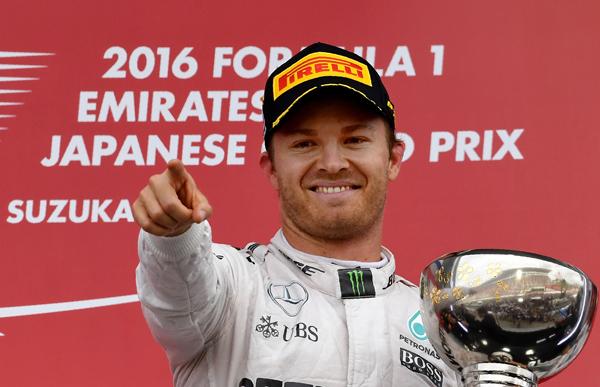 Oct 09,2016
SUZUKA, Japan — Mercedes driver Nico Rosberg capitalised on a slow start by teammate Lewis Hamilton to win the Japanese Grand Prix on Sunday
Newsletter
Get top stories and blog posts emailed to you each day.