You are here
Warriors move within one win of title sweep
All five Golden State starters and backup Jordan Bell finished in double figures
By Reuters - Jun 08,2018 - Last updated at Jun 08,2018
Golden State Warriors forward Andre Iguodala shoots the ball against Cleveland Cavaliers centre Kevin Love in Game 3 of the 2018 NBA Finals in Cleveland, Ohio, on Wednesday (Reuters photo by Carlos Osorio)
CLEVELAND — Kevin Durant scored 43 points, and the Golden State Warriors overcame a slow start on Wednesday night to defeat the Cavaliers 110-102 in Game 3 and move to the brink of sweeping the NBA Finals.
Golden State, trying to win the Larry O'Brien Trophy for the third time in four years, leads the best-of-seven series 3-0.
Game 4 is Friday night in Cleveland.
Neither team led by more than three points in the fourth quarter until Stephen Curry drained a 3-pointer with 2:38 remaining for a 101-97 Warriors edge. LeBron James then made a trey of his own to make it a one-point game.
Key Golden State reserve Andre Iguodala, making his return after missing the previous six games due to a bone bruise in his left knee, converted a dunk to increase the lead to 103-100.
Durant then buried a 3-pointer from 33 feet out with 49.8 seconds remaining to essentially ice the game.
"That was amazing what he did out there tonight," Warriors coach Steve Kerr said of Durant postgame. "Some of those shots, I don't think anybody in the world can hit those but him."
Cavaliers coach Tyronn Lue agreed the 3-pointer by Durant from deep was the dagger to the Cavaliers.
"It was a big shot," Lue said. "I mean, he was 4 or 5 feet behind the line, and he raised up and made a big shot for them. He's one of the best one-on-one players in our league."
James also remarked on Durant and his key shot, "He's an assassin. That was one of those assassin plays right there."
James twisted his right ankle on a layup attempt in the middle of the second quarter, but he said postgame that he'll be in the line-up on Friday.
All five Golden State starters and backup Jordan Bell finished in double figures, but Durant was the only one to top 11 points, which was Stephen Curry's total on 3-for-16 shooting. Klay Thompson, Draymond Green, JaVale McGee and Bell had 10 points each. Iguodala contributed eight points in 22 minutes.
"Holding Steph to 11 points and Klay to 10, you think you would win that game," Lue said.
The shot that gave the Warriors a late four-point lead was Curry's only 3-pointer of the game. He was 1-for-10 from behind the arc, but as far as Durant was concerned, Curry sank the biggest basket of the game.
"He was missing shots tonight. He was struggling to shoot the ball," Durant said. "The confidence he had to put that one up — the momentum of the game kind of turned in our favour at that point."
James led the Cavaliers with 33 points. He added 10 rebounds and 11 assists for a triple-double, his fourth of the play-offs.
Rodney Hood, who sat out three games before playing four minutes of garbage time in Game 2 of the Finals, came off the bench to score 15 points for the Cavaliers. Kevin Love added 20 points and 13 rebounds.
Durant said the Warriors need to improve, especially defensively, if they are going to complete the sweep on Friday. They won the title by capturing Game 6 in Cleveland in 2015 the first time these rivals met in the Finals.
Last year, Golden State also won the first three games, then dropped Game 4 in Ohio before claiming the championship at home in Game 5.
"I thought we did some things tonight that we need to correct if we want to win the next game," Durant said. "My main concern was defensive effort, intensity and rebounding."
As they have done throughout the play-offs, the Warriors surged in the third quarter, outscoring the Cavaliers 31-23 to take an 83-81 lead into the fourth quarter. Durant scored 10 points in the third period.
Related Articles
Jun 10,2015
CLEVELAND — Cleveland's chances of taking a long overdue championship rest largely upon the shoulders of LeBron James, and he carried the lo
Dec 26,2017
Klay Thompson broke a late tie with a 3-pointer and Kevin Durant protected the lead with two key defensive plays on LeBron James, lifting th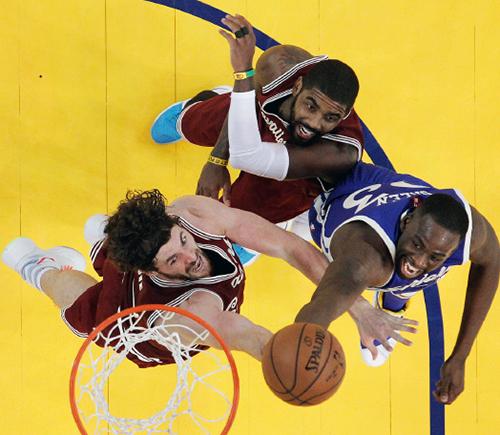 Dec 27,2015
OAKLAND, California — Golden State relied on its defence rather than trademark sharpshooting in beating Cleveland 89-83 on Friday in a Chris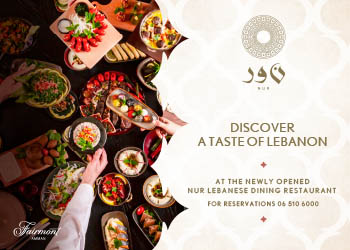 Newsletter
Get top stories and blog posts emailed to you each day.