You are here
Wihdat, Faisali boost line-up ahead of new season
By Aline Bannayan - Jun 25,2016 - Last updated at Jun 25,2016
AMMAN — Wihdat and Faisali, the country's all-time top two football clubs, are busy preparing for the new season kicking off in a month's time.
Reigning league champs Wihdat have contracted former national team coach Iraqi Adnan Hamad to lead the team which last year won the 64th Jordan Professional League title for the third consecutive year.
Hamad said he was hopeful and had an "ambitious plan for a veteran, well seasoned team", adding "we aspire to compete on the Asian teams and aim for the Asian Champions League".
Wihdat were expected to conclude their string of new contracts after signing Amer Theeb and veteran striker Hasan Abdul Fatah who was playing in Qatar. The team is hoping to sign back Munther Abu Amara to boost the line-up with Mohammad Dumeiri and Abdullah Theeb, who led Jordan's U-19 to the World Cup in 2007.
On the other hand , rivals Faisali regrouped Saturday for their first training under coach Jamal Abu Abed who will aim to bring back the league title as well as put the team on competitive track in Asian and regional events.
Abu Abed who led national U-23 in the past two years, has a vision focused on the future squad, and will aim to boost the line-up with younger players.
Faisali have contracted a number of top players like Shabab Urdun's Odey Zahran, national team goalie That Ras' Mutaz Yasin, Ramtha's Yousef Rawashdeh, Baqa'a's Anas Amayreh. They seem likely to be keeping Baha'a Abdul Rahman and sign Shabab Urdun's Bilal Qweider.
Last season, Faisali beat league and Super Cup holders Wihdat 1-0 to clinch the 33rd Super Cup. "Faisali will be back not to just compete but to win titles," Abu Abed underlined.
It was Ahli who were the overall better team of the season. After years in the backstage, Ahli won the third of the season titles when they beat Shabab Urdun to win their first Jordan Cup final.
The Jordan upcoming football agenda seems quite varied and busy as officials grapple with scheduling for the start of the new season. National team and upcoming women's U-17 World Cup agendas posing a real challenge, the major obstacle being stadia for four local competitions as well as a break for the Women's U-17 World Cup running from September 30 to October 21 delaying the competitions.
The season is set to start on July 29 with the Cup Winners Cup between Wihdat and Ahli which will be followed by the Jordan Football Association Shield that is back on the calendar. The Jordan Cup preliminary round will be played until September 16 before it heads into break. All local matches will conclude by September 15 and resume after the U-17 World Cup.
Related Articles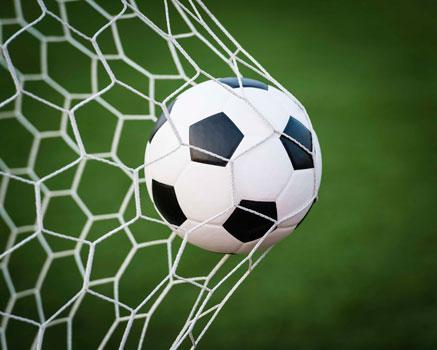 Jul 03,2016
AMMAN — The 2016/17 football season agenda has been set after much deliberation as officials grappled with scheduling for the start of compe
Jul 20,2016
AMMAN — The 2016/17 football season agenda has been finalised with the season kicking off on July 29 with the Cup Winners Cup between
Oct 27,2016
AMMAN — The 2016/17 Jordan Professional Football League season kicks off on Friday after much anticipation of the new season that was delaye
Newsletter
Get top stories and blog posts emailed to you each day.