You are here
UNESCO committed to continued support for Jordan — director general
By Dana Al Emam - May 20,2017 - Last updated at May 21,2017
DEAD SEA — UNESCO is committed to continuing to advocate for more support for Jordan in order to provide a better future for refugees and host communities, a senior UNESCO official said on Saturday.
Director General of UNESCO Irina Georgieva Bokova said the agency was one of the first agencies to advocate for the need to support refugees and host communities in Jordan, and has continuously advocated for financial support to the Kingdom through the World Bank and other partners.
In an interview with The Jordan Times on the sidelines of the World Economic Forum (WEF) on the Middle East and North Africa, she said the WEF 2017 is "important" because it is held in Jordan, which plays a critical and important role in the region from different perspectives.
She commended Jordan's efforts to advance the role of youth at the international community level.
In April 2015, Crown Prince Hussein proposed international action while chairing a UN Security Council open debate on the "Role of Youth in Countering Violent Extremism and Promoting Peace".
In August of the same year, Jordan hosted the Global Forum on Youth, Peace and Security.
In December 2015, the UN Security Council unanimously adopted a Jordan-proposed resolution on youth.
Bokova noted that Jordan's efforts continue until today and that the Kingdom has supported many of UNESCO's initiatives for the protection of heritage, intercultural dialogue and the fight against extremism.
"Military power is necessary for the fight against aggressive extremist ideologies but it is not enough, as what we see today is a global fight for the minds and hearts of the young people," she said.
Citing the prevention of violent extremism as one of UNESCO's top priorities, the international envoy noted UNESCO's efforts in this regard are carried out through the engagement of youth, as well as equipping young people with the necessary skills through school curricula and vocational training opportunities.
These efforts include providing education for refugees, in partnership with the Education Ministry.
"The lost generation in the making is a very easy prey for the extremist tool to kidnap them, use them and manipulate them for their strategies," Bokova told The Jordan Times.
The other aspect, she said, is about protecting diversity.
"Having tolerance nowadays is not enough; it is acceptance of the other and how we understand other cultures [that is needed]," Bokova noted.
One example of doing that is UNESCO's publication on the History of Islam in 6 volumes with different chapters, including ones on Islamic culture, sciences and philosophies. This publication was translated into many languages.
Related Articles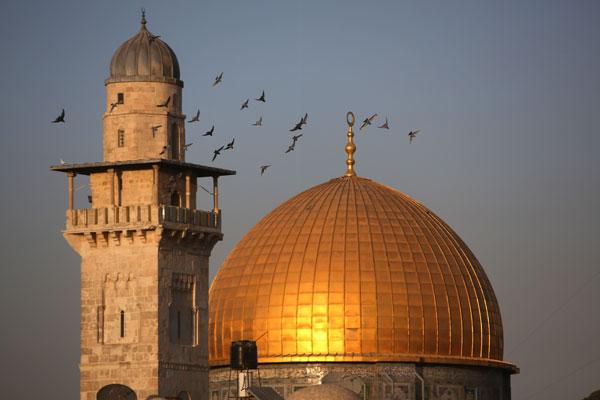 Oct 15,2016
AMMAN – The government on Saturday described UNESCO's recent decision on Al Aqsa Mosque/Al Haram Al Sharif in East Jerusalem as a political
Dec 09,2017
AMMAN — Deputising for HRH Crown Prince Hussein, Youth Minister Hadithah Khreisha on Saturday attended a ceremony celebrating the second ann
Sep 29,2014
Islamic State jihadists occupying parts of Iraq are destroying age-old heritage sites and looting others to sell valued artefacts on the black market, experts gathered at UNESCO's Paris headquarters warned Monday.
Newsletter
Get top stories and blog posts emailed to you each day.