You are here
Activists rally for Scottish independence after Brexit vote
By AFP - Jul 30,2016 - Last updated at Jul 30,2016
GLASGOW — Around 3,000 people rallied in Glasgow on Saturday demanding a second referendum on Scottish independence in the wake of Britain's vote to leave the EU.
While 52 per cent of UK voters opted to quit the European Union in the June 23 referendum, within Scotland, 62 per cent voted for Britain to stay in the 28-country bloc.
But the rally came as a YouGov poll found there had been "no real shift" in support for Scotland leaving the UK following the Brexit vote.
Many of those on Saturday's rally in Scotland's biggest city waved Scottish flags, while others wore kilts or played the bagpipes.
In September 2014, Scots voted 55 per cent against Scotland becoming an independent country and leaving the United Kingdom.
Immediately after the Brexit vote, Scottish First Minister Nicola Sturgeon, leader of the left-wing secessionist Scottish National Party (SNP), which runs a minority government in the devolved Scottish parliament in Edinburgh, said a second independence referendum was now on the table.
A sentence in the SNP's manifesto raises the prospect of another independence vote "if there is a significant and material change in the circumstances that prevailed in 2014, such as Scotland being taken out of the EU against our will".
The rally came as a YouGov poll found that 53 per cent of Scots would vote to remain in the UK if another independence referendum were held now, against 47 per cent who favoured secession.
The pollsters said the results represent a move of 1 per cent towards the independence option since it last asked the question in early May.
YouGov polled 1,006 Scottish adults between July 20 and July 25.
Some 46 per cent said they would rather live in a Scotland that was still part of a post-Brexit UK, against 37 per cent who would rather live in an independent Scotland that remained in the EU.
These numbers became 55 per cent and 45 per cent respectively once "don't knows" were disregarded from the poll.
"One month after the UK's shock decision to leave the EU, the latest YouGov research in Scotland shows no real shift towards independence," the firm's Matthew Smith said on their website.
"However, a lot could still change on this front in the coming years," he added.
"Once details of the Brexit deal emerge it may alter the context of the independence debate."
Related Articles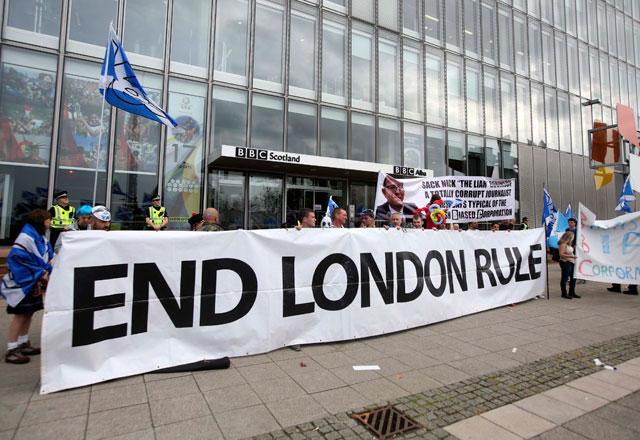 Sep 15,2014
British Prime Minister David Cameron is expected to appeal to Scots' emotions on his last visit to Scotland before this week's historic referendum by warning them on Monday that a vote to leave the United Kingdom would be irreversible.
Sep 13,2014
Thousands of members of the Protestant Orange order marched through Edinburgh on Saturday in a show of strength against Scottish independence, as campaigning ahead of the referendum entered its final weekend.
Sep 14,2014
Campaigners for and against Scottish independence scrambled for votes on Sunday ahead of a historic referendum, as a religious leader prayed for harmony after polls showed Scots were almost evenly split.
Newsletter
Get top stories and blog posts emailed to you each day.