You are here
Boris Johnson 'bamboozled' by COVID data, inquiry hears
By AFP - Nov 20,2023 - Last updated at Nov 21,2023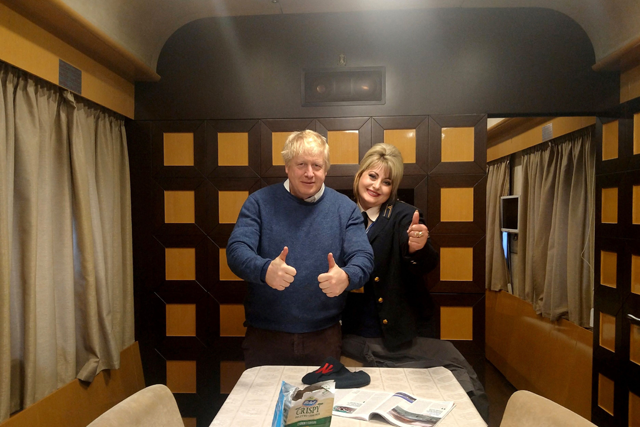 This handout photo from the courtesy of train hostess Tetyana Kogut taken on April 21, 2022, shows then British prime minister Boris Johnson (left) posing for a photo with Tetyana in a train carriage in Kyiv (AFP photo)
LONDON — Boris Johnson was "bamboozled" by data during the COVID-19 pandemic, a public inquiry into his government's response to the global health crisis heard on Monday.
Former chief scientific adviser Patrick Vallance said Johnson, who was prime minister at the time, sometimes struggled to retain scientific information.
In one entry from May 4, 2020 recalling a meeting with Johnson about schools, Vallance wrote: "My God, this is complicated. Models will not provide the answer. PM is clearly bamboozled."
Another, written in the same month, said: "PM asking whether we've overdone it on the lethality of this disease. He swings between optimism pessimism, and then this."
Vallance wrote in June that watching Johnson get his head round stats was hard work. "He finds relative and absolute risk almost impossible to understand," he said.
Another notebook entry from Vallance described Johnson as "distressed" at seeing attendees in face masks and socially distanced at a Battle of Britain memorial service in September that year.
Vallance said Johnson, who has been criticised at the inquiry by a string of former senior advisers, described the scene as "mad and spooky, we have got to end it".
"Starts challenging numbers and questioning whether they really translate into deaths. Says it is not exponential etc etc," he added, referring to Johnson.
Describing the leader's attitude towards the spread of the virus, Vallance wrote: "Looked broken — head in hands a lot. 'Is it because of the great libertarian nation we are that it spreads so much.'
"'Maybe we are licked as a species'".
Vallance also recounted how the then finance minister Rishi Sunak was overheard in a meeting in July 2020 saying the government should handle its scientific advisers rather than COVID-19.
At the time, plans were being made to reopen the country after the first national lockdown.
Other notes from Vallance written in June 2020 claimed ministers "hadn't really read or taken the time to understand the science advice" when they wanted to axe the 2 metre social distancing rule.
"No 10 [Downing Street] pushing hard on releasing measures — including clubs and bars. They are pushing hard and want the science altered," he wrote.
"We need to hold onto our hats. There will likely be a second peak," he added.
The inquiry, chaired by a retired senior judge, is to interview Johnson and Sunak, who is now prime minister, later this year.
Johnson's time as prime minister was ended after a string of scandals, including lockdown-breaking parties held at Downing Street.
Related Articles
Apr 25,2021
LONDON — British Prime Minister Boris Johnson faced growing scrutiny on Sunday following explosive accusations by his former chief aide Domi
Sep 14,2021
AMMAN — His Majesty King Abdullah has sent a cable to UK Prime Minister Boris Johnson, expressing condolences over the passing of his mother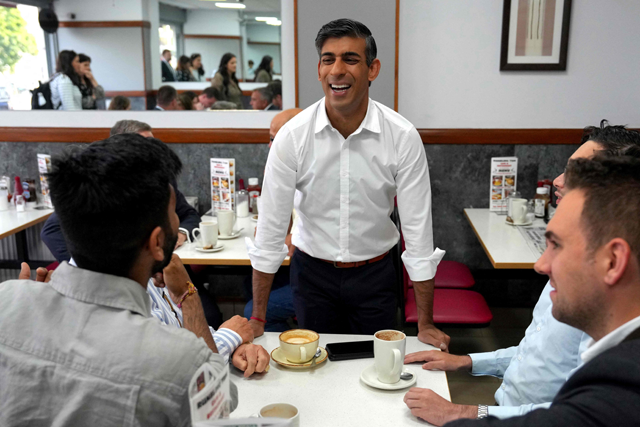 Jul 22,2023
LONDON — Britain's ruling Conservatives on Friday held the former seat of ex-Prime Minister Boris Johnson, but saw hefty majorities in two o