You are here
Cuban flag flies in Washington as US, Havana restore ties
By AFP - Jul 20,2015 - Last updated at Jul 20,2015
The Cuban flag is raised over their new embassy in Washington, DC, on Monday (AFP photo)
WASHINGTON — The Cuban flag on Monday was proudly hoisted over Havana's newly restored embassy in Washington for the first time in 54 years as the two nations resumed diplomatic ties, ending decades of hostility.
In a historic ceremony attended by Cuban Foreign Minister Bruno Rodriguez, a large crowd cheered and shouted "Fidel, Fidel" and "Viva Raul" as the flag was raised by an honour guard.
They were referring to Cuba's revolutionary leader Fidel Castro and his brother Raul Castro, who is now the president of the communist-run Caribbean island.
After the US and Cuba officially resumed relations at one minute after midnight, an American official confirmed to AFP that US Secretary of State John Kerry will visit Havana on August 14.
He will be the first US secretary of state to visit Cuba since 1945, sealing what will be a major foreign policy legacy of President Barack Obama's eight-year tenure.
The historic turnaround between two bitter adversaries has come at breakneck pace after Obama and Raul Castro in December agreed to normalise ties.
The shift came after Washington acknowledged its policy of trying to affect change in tightly controlled communist Cuba through isolation and trade restrictions had failed.
At about 4:00 am (0800 GMT), the Cuban banner first took its place in the columned marble entrance hall to the State Department, hoisted between the flags of Croatia to the left and Cyprus to the right.
It was then raised at the embassy in Washington, which until Monday had been operating as an interests section.
At the US embassy in Havana however, where some 360 people including 30 Americans are employed, there were few outward signs Monday of its new status.
No US flag will fly over the building on Havana's waterfront Malecon until Kerry arrives.
US Charge d'Affaires Jeffrey DeLaurentis will stay in post in Havana until a new ambassador is confirmed, with his Cuban counterpart Jose Cabanas also staying in place in Washington.
In another historic move, Kerry was to formally receive his Cuban counterpart Bruno Rodriguez for talks Monday, before holding a joint press conference around 1:45pm (1745 GMT).
'A day to be celebrated'
The move has been hailed by Cubans, hoping to see an easing of tough economic conditions.
"It's a day to be celebrated, it's an important day that will bring new opportunities," said 18-year-old Cuban Adriel Gonzales, who had the honour of raising the Cuban flag outside the US embassy in Havana.
But both nations have cautioned that this is only a beginning, warning that overcoming decades of enmity is not easy.
"Cuba needs the United States as an economic engine for its troubled economy and hopes to attract new foreign investment and human capital to update its socialist model, but without undergoing political reform," analyst Ted Piccone from the Brookings Institution told AFP.
"Building confidence and trust will be critical to the ability to move forward," he added.
One of the biggest areas of contention remains human rights, with Washington pressing for an improvement in freedoms of expression, religion and the press in the Caribbean Island nation.
Some Republicans have been sharply critical of what they see as US haste to cozy up with Cuba.
Tough issues remain
Senator and 2016 presidential hopeful Marco Rubio, the son of Cuban immigrants, vowed on Sunday to end diplomatic ties with an "anti-American communist tyranny".
"This recognition somehow sends a message to dissidents and others around the world that the United States accepts the Cuban form of government today as a legitimate form of government," he told CNN's "State of the Union."
Another tough issue is compensation for American property seized after the 1959 Cuban revolution led by Fidel Castro.
Some 5,911 lawsuits have been opened in the United States seeking an estimated $7 billion to $8 billion.
On Havana's side, Raul Castro has urged Obama to use his executive powers to "dismantle" the economic embargo in place for more than 50 years, calling it the main stumbling block towards normalisation.
Washington also wants to ensure the return of several American fugitives wanted in the United States.
Tough negotiations eased one stumbling block with the Cuban security presence outside the US embassy in Havana already reduced.
And while American diplomats would still have to provide notification of their travel, they will no longer have to seek permission.
Related Articles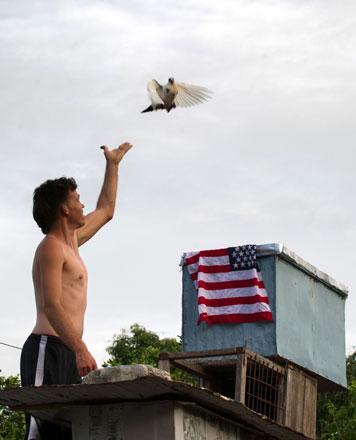 Jul 01,2015
Washington — The United States and Cuba on Wednesday agreed a historic deal to re-establish full diplomatic relations, severed 54 years ago
Mar 22,2016
HAVANA — US President Barack Obama delivered an impassioned appeal for political liberties in Cuba, including freedom of expression and reli
Aug 13,2015
Washington — John Kerry has a date with history.
Newsletter
Get top stories and blog posts emailed to you each day.