You are here
Erdogan says if people want death penalty parties will abide
By Agencies - Aug 07,2016 - Last updated at Aug 08,2016
Turkish President Recep Tayyip Erdogan waves to the crowd during a democracy and martyrs' rally in Istanbul, on Sunday (AP photo)
If the Turkish public want the death penalty following last month's failed coup then political parties will follow their will, President Recep Tayyip Erdogan said at a rally in Istanbul on Sunday, Agence France-Presse reported.
"If the nation makes such a decision [in support of death penalty], I believe political parties will abide by this decision," Erdogan said during a unity rally in Yenikapi Square in the touristic Sultanahmet district.
"It is the Turkish parliament that will decide on this [death penalty] given the sovereignty rests with the nation... I declare it in advance, I will approve the decision made by the parliament," Erdogan said.
He attacked critics who said there was no death penalty in the EU, of which Turkey is a candidate nation, countering that capital punishment is used in the United States, Japan and China.
"Today there is the death penalty in the majority of the world," he said, adding that capital punishment had been legal in Turkey until 2004, though the last execution took place in 1984.
Speaking to crowds of hundreds of thousands of people, Erdogan insisted that the state would be cleansed of all members of the Gulen movement "within law".
He added: "They will pay a price for what they have done," referring to the movement run by US-based preacher Fethullah Gulen.
Gulen is accused by Ankara of leading a terrorist organisation and of ordering the July 15 coup attempt during which at least 273 people were killed including 34 coup plotters.
He denies all accusations and the movement insists it promotes moderate Islam, charity and education.
Russia visit
Meanwhile, Erdogan expects talks with Russian President Vladimir Putin this week to open "a new page" in bilateral relations, he told the Russian news agency TASS in an interview published on Sunday, Reuters reported.
The talks, in the city of St Petersburg, are intended to end a period of high tension after Turkey downed a Russian fighter jet near the Syrian border last November. Russia imposed trade sanctions on Turkey and the number of Russian tourists visiting the country fell by 87 per cent in the first half of 2016.
"This will be a historic visit, a new beginning. At the talks with my friend Vladimir [Putin], I believe, a new page in bilateral relations will be opened. Our countries have a lot to do together," TASS quoted Erdogan as saying.
Erdogan and Putin will focus on Tuesday on the Syria conflict, trade, energy and the resumption of Russian charter flights to Turkey.
"Without Russia's participation it's impossible to find a solution to the Syrian problem. Only in partnership with Russia will we be able to settle the crisis in Syria," Erdogan said.
Russia and Turkey have been on different sides in Syria, with Moscow backing President Bashar Al Assad while Ankara wants him ousted.
Erdogan's meeting with Putin coincides with renewed strains in Ankara's ties with the West after a failed military coup in Turkey in which more than 230 people were killed. Turkey accuses the West of showing more concern over a post-coup crackdown than over the bloody events themselves.
However, Turkish officials say Erdogan's visit to Russia does not mean Turkey, a NATO ally and an aspiring member of the European Union, is turning its back on the West.
Related Articles
Aug 06,2016
ISTANBUL/MOSCOW — As Turkey's relations with Europe and the United States are strained by the fallout from its failed coup, President Recep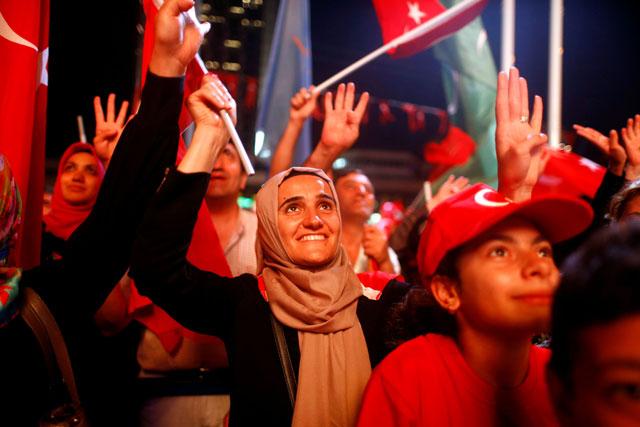 Aug 14,2016
ISTANBUL — With a thorough shake-up of its armed forces, a reassessment of foreign policy and the biggest purge in its modern history, Turke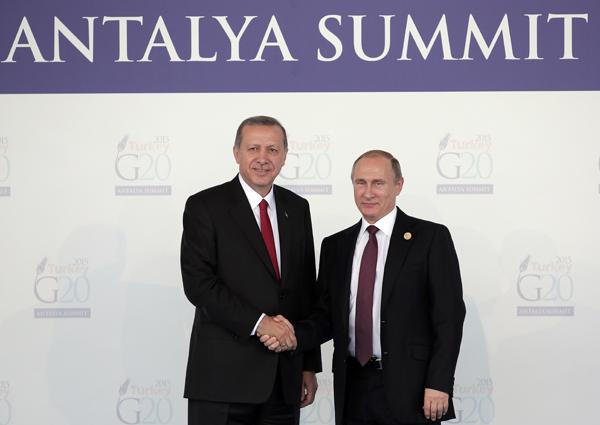 Aug 08,2016
ISTANBUL — Sometimes even good friends can have a bad falling out.Ankara's downing of a Russian war plane over the Syrian border last Novemb
Newsletter
Get top stories and blog posts emailed to you each day.