You are here
Greek migrant camp overflows as Balkan states cap arrivals
By AFP - Feb 27,2016 - Last updated at Feb 27,2016
Stranded refugees walk on a motorway towards the border between Greece and the Former Yugoslav Republic of Macedonia, near the Greek village of Idomeni, on Friday (Reuters photo)
ATHENS — More than 5,000 people were stranded at the Idomeni camp on Greece's northern border with the Former Yugoslav Republic of Macedonia on Saturday after four Balkan countries announced a daily cap on migrant arrivals.
The buildup began in earnest last week after the Former Yugoslav Republic of Macedonia started refusing entry to Afghans and imposed stricter document controls on Syrians and Iraqis, slowing the passage of migrants and refugees to a trickle.
And the situation looked set to worsen significantly after Slovenia and Croatia, both EU member states, and Serbia and the Former Yugoslav Republic of Macedonia said they would restrict the number of daily arrivals to 580.
The tighter controls have left thousands — including many children — stuck in Greece, as Europe's worst migration crisis since World War II shows no sign of abating.
By Saturday, the number of people at Idomeni had reached 5,500, local police said, with 800 others gathered at another provisional camp some 20km away.
Since Thursday night, only 150 people have crossed into the Former Yugoslav Republic of Macedonia, officials said, putting the total number of refugees and migrants currently on Greek soil at around 25,000.
Tensions were running high along the border with some 400 people protesting by the Idomeni crossing early on Saturday, demanding that the authorities in the Former Yugoslav Republic of Macedonia let them in.
"We are facing a humanitarian crisis that the others provoked. We have already tabled proposals for the provisions we need in order to fix this situation," Greek Migration Minister Yiannis Mouzalas said on Saturday.
Friday's announcement by four Balkan states came a week after Austria said it would only allow 80 people claiming asylum per day, and also pledged to limit the daily number of people crossing the country to 3,200.
The move has sparked a bitter spat between Athens and Vienna and Saturday saw some 200 people demanding safe passage for refugees protest outside the Austrian embassy in Athens, an AFP correspondent said.
Austria has repeatedly accused Greece of failing to police its borders properly and allowing many migrants to continue their journey northwards to western Europe.
"Europe can't be indifferent to those of our partners who don't respect their obligations," Greek President Prokopis Pavlopoulos said on Saturday, referring to the border restrictions.
Last week, the European Union told Austria that limiting asylum claims was "plainly incompatible" with European and international laws.
German concern
Mouzalas told Sto Kokkino radio that Greece intends to create provisional camps across the country to accommodate up to 3,000 people each, but "preferably 1,000 people, in order to cover their basic needs for a little while".
Until the border situation is resolved, Greek authorities are trying to house migrants on the islands where they land by boat from neighbouring Turkey.
The overall situation on the islands has improved somewhat, with the Athens News Agency reporting that recent days have seen a fall-off in arrival numbers.
That also included Mytilene on the island of Lesbos. where "today there are 1,600 people while the camp can accommodate 4,000 people", Mouzalas said.
In another development Saturday, German Interior Minister Thomas de Maiziere ahead of a Sunday visit to Morocco urged "swifter and more efficient" expulsion procedures for North African migrants whose countries Berlin wants to be classed as "safe countries".
De Maiziere said he would go to Rabat seeking to boost cooperation and brushed off criticism from human rights groups which have decried a policy they say could, for example, threaten the safety of homosexual asylum seekers.
Relatively few Algerians, Moroccans and Tunisians — some 3,000 across January — have in fact sought asylum in Germany this year compared with the influx from war-torn Syria.
Bavarian conservative leader Horst Seehofer meanwhile urged Chancellor Angela Merkel to limit the number of people Germany is taking in after opening its doors to more than one million migrants last year. He noted that EU neighbours were responding by enacting political reforms aimed at dissuading more people from coming.
"The more we see European solutions aren't working the more we have to put in place national measures — control of our national borders and sending refugees back," said Seehofer, who suggested Merkel had lost touch with reality and popular sentiment.
Related Articles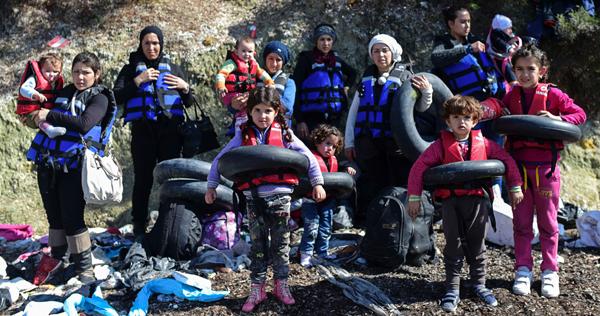 Feb 28,2016
ATHENS — Greece warned Sunday that the number of refugees and migrants on its soil could more than triple next month, reaching as many as 70
Feb 22,2016
IDOMENI, Greece — Thousands of migrants were left stranded in Greece Monday after the Former Yugoslav Republic of Macedonia abruptly c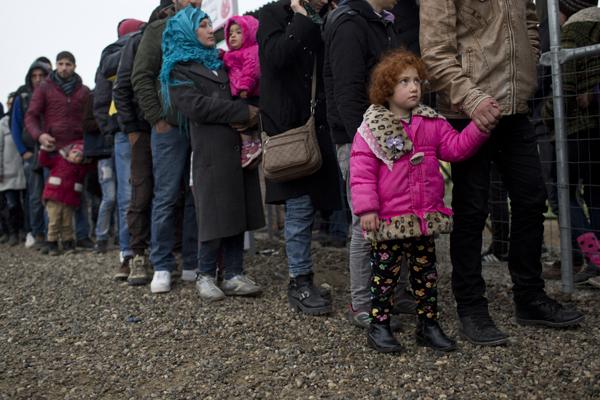 Feb 24,2016
IDOMENI, Greece — Migrants cradling young children blocked a Greek motorway on Wednesday demanding onward passage to the Former Yugoslav Rep
Newsletter
Get top stories and blog posts emailed to you each day.