You are here
Greenpeace apologises for Nazca lines stunt
By AP - Dec 11,2014 - Last updated at Dec 11,2014
LIMA, Peru — Greenpeace said Wednesday that its executive director will travel to Peru to personally apologise for the environmental group's stunt at the world-famous Nazca lines, which Peruvian authorities say harmed the archaeological marvel.
The group said it was willing to accept the consequences. A senior Peruvian official told The Associated Press on Tuesday evening that his government would seek criminal charges against Greenpeace activists who allegedly damaged the lines by leaving footprints in the adjacent desert.
"We fully understand that this looks bad," Greenpeace said in a statement Wednesday. "We came across as careless and crass."
Greenpeace regularly riles governments and corporations it deems environmental scofflaws. Monday's action was intended to promote clean energy to delegates from 190 countries at the UN climate talks in nearby Lima.
But the group signalled in the second of two e-mails Wednesday that it recognised it had deeply offended many Peruvians.
It said Greenpeace's executive director, Kumi Naidoo, would travel to Lima this week to apologise.Greenpeace will fully cooperate with any investigation and is "willing to face fair and reasonable consequences", the statement said.
In the stunt at the UN World Heritage site in Peru's coastal desert, activists laid a message promoting clean energy beside the famed figure of a hummingbird comprised of black rocks on a white background.
Deputy Culture Minister Luis Jaime Castillo called it a "slap in the face at everything Peruvians consider sacred".
He said the government would seek to prevent those responsible from leaving the country and ask prosecutors to file charges of "attacking archaeological monuments", a crime punishable by up to six years in prison.
The activists entered a "strictly prohibited" area where they laid big yellow cloth letters reading: "Time for Change; The Future is Renewable." They said after initial criticism that they were "absolutely careful" not to disturb anything.
Castillo said no one, not even presidents and Cabinet ministers, is allowed without authorisation where the activists trod, and those who do have permission must wear special shoes.
The Nazca lines are huge figures depicting living creatures, stylised plants and imaginary figures scratched on the surface of the ground between 1,500 and 2,000 years ago. They are believed to have had ritual astronomical functions.
The Greenpeace delegation chief to the climate talks, Martin Kaiser, said none of the people involved in the action had been arrested.
"I think activists are always taking responsibility for what they are doing," he said. "We clearly underestimated the sensitivity of the situation."
He would not say whether any activists face internal sanction for the action.
Related Articles
Sep 19,2017
AMMAN — World-famous Italian tenor Andrea Bocelli on Monday visited the Baptism Site, in the presence of Tourism Minister Lina Annab.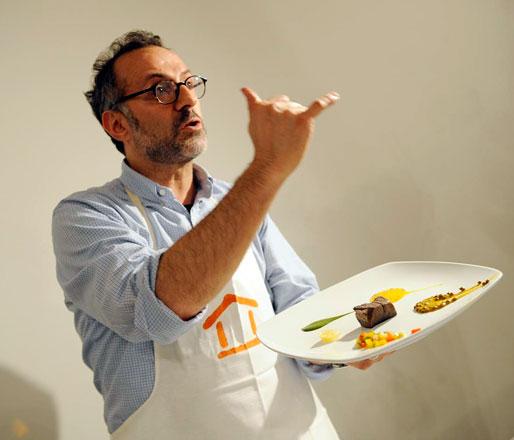 Jun 14,2016
NEW YORK — Italy's "Osteria Francescana" was crowned world's best restaurant of 2016 at an awards ceremony in New York on Monday, the first
Nov 10,2015
AMMAN — Deputy Prime Minister and Foreign Minister Nasser Judeh on Monday participated in the meeting of Arab and South American foreign min
Newsletter
Get top stories and blog posts emailed to you each day.