You are here
Hero French policeman dies after terrorist shooting spree
Gunman has been on a watchlist for his radicalisation
By AFP - Mar 24,2018 - Last updated at Mar 24,2018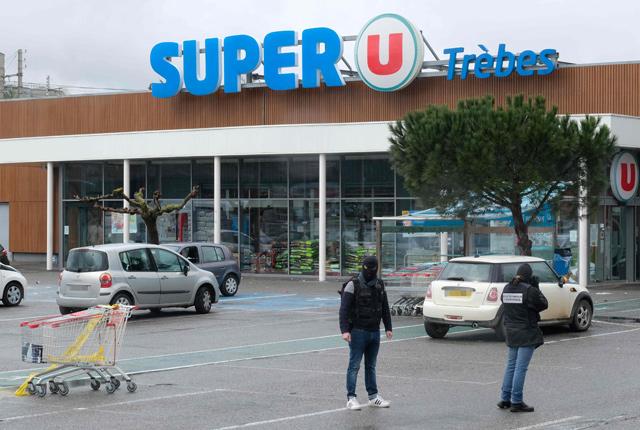 Forensics work in front of the Super U supermarket in Trebes, southwestern France, on Saturday where a man took hostages in a string of attacks that left a total of four people dead, before being killed by security forces (AFP photo)
TREBES, France — A French policeman who offered himself as a hostage to help end what President Emmanuel Macron branded an "Islamist terrorist attack" died of his wounds on Saturday, becoming the fourth victim of the shooting spree and supermarket siege.
Lieutenant-Colonel Arnaud Beltrame, 45, was among a group of officers who rushed to the scene in the town of Trebes in southwest France on Friday after the attacker, who claimed allegiance to the terror group Daesh, stormed a supermarket and fired at shoppers and staff.
Beltrame offered to take the place of a woman who was being held as the attacker's final hostage, according to Interior Minister Gerard Collomb.
Gunman Radouane Lakdim, 25, shot and stabbed the policeman before anti-terror officers moved in to kill the attacker and end the siege.
Macron led a flood of tributes to Beltrame, saying he had "died a hero" and deserved "the respect and admiration of the whole nation".
Lakdim killed a total of four people in Trebes and the nearby medieval town of Carcassonne, in France's first major radical attack since October.
Daesh claimed the attack was in response to its call to target Western enemies — as is customary when the assailant has pledged allegiance to the group.
With Daesh seeking to inspire lone-wolf attacks in its name as its self-proclaimed "caliphate" in Syria and Iraq crumbles, Defence Minister Florence Parly said France would not let up in its pressure on extremists.
"The fight against Daesh will continue without relenting," she said in a statement.
The shootings come as France remains on high alert following a string of deadly attacks that have killed more than 240 people since 2015.
Gunman was
suspected radical
Lakdim, a Moroccan-born French national, had been monitored as a potential extremist.
Top anti-terror prosecutor Francois Molins said Lakdim had convictions for carrying a banned weapon and for drug use and had spent a month in jail in 2016.
"He had been on a watchlist for his radicalisation and links to the Salafist movement," Molins told reporters in Carcassonne on Friday, adding that Lakdim had been tracked for his online contacts with extremists.
His partner, who lived with him in Carcassonne, has been detained along with another friend.
Lakdim started his rampage in Carcassonne at around 10:30am (09:30 GMT), hijacking a car and shooting the two people inside.
The passenger was killed, and the driver remains in a critical condition.
Lakdim then shot and wounded a policeman who was out jogging with colleagues before driving to nearby Trebes, bursting into a Super U supermarket and shooting a customer dead along with the store's butcher.
The attacker entered the store shouting "Allahu Akbar" (God is greatest) and saying he was a soldier of Daesh, ready to die for Syria, Molins said.
He further demanded the release of certain prisoners — notably, according to a security source, Salah Abdeslam, prime suspect in the November 2015 Paris terror attacks.
That assault marked the first of several big attacks in France since 2015, including the massacre at the satirical newspaper Charlie Hebdo, the November 2015 attacks that killed 130 in Paris, and the 2016 Bastille Day truck attack in Nice.
A state of emergency put in place just after the 2015 Paris attacks was lifted in October when Macron's centrist government passed a new law boosting the powers of security forces.
Thousands of French troops remain on the streets under an anti-terror operation known as Sentinelle, patrolling transport hubs, tourist hotspots and other sensitive sites.
Related Articles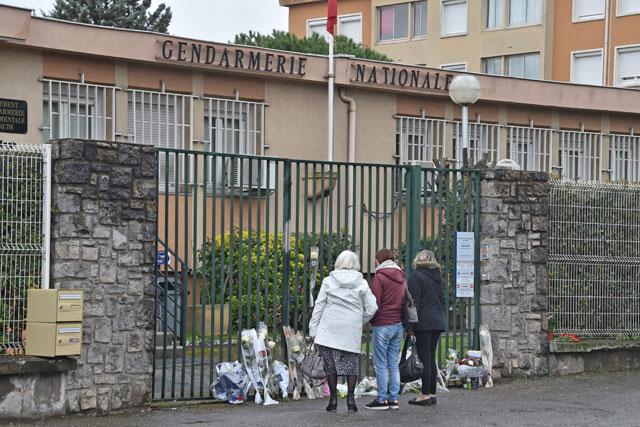 Mar 24,2018
TRÈBES, France — A gunman claiming allegiance to the Daesh group killed three people in a shooting spree and supermarket hostage siege in so
Mar 24,2018
AMMAN — Jordan strongly condemned the terrorist attack in the city of Trèbes, near Carcassonne, in southern France, during which a terrorist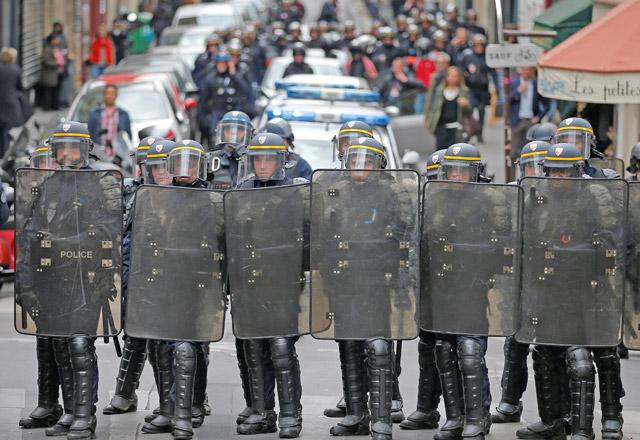 Apr 22,2017
PARIS — France was on edge Saturday on the eve of its most unpredictable presidential election in decades, which will take place under heigh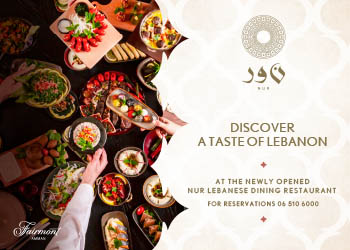 Newsletter
Get top stories and blog posts emailed to you each day.