You are here
Merkel vows to 'win back trust' after defeat to anti-migrant party
Chancellor concedes migrant influx resulted in vote loss, insists open-door policy right decision
By AFP - Sep 05,2016 - Last updated at Sep 05,2016
BERLIN — German Chancellor Angela Merkel vowed Monday to "win back trust" of voters angered by her open-door refugee policy after her conservatives suffered a humiliating election loss to an anti-migrant party.
"Everyone now needs to think about how we can win back trust — most of all, of course, myself," Merkel said, speaking on the sidelines of a G-20 summit in China a day after the election drubbing in her home state of Mecklenburg-Western Pomerania.
The right-wing populist Alternative for Germany (AfD) Party clinched almost 21 per cent in its first bid for seats in the regional parliament of the north-eastern ex-Communist state on Sunday, against 19 per cent for Merkel's party.
The AfD's rise mirrors success enjoyed by other anti-immigration parties across Europe, with France's Front National riding high in the polls and a far-right populist eyeing the presidency in Austria in elections on October 2.
Merkel said she was "deeply dissatisfied with the outcome of the election", conceding that it had been dominated by the influx of 1 million asylum seekers to Germany last year and the question of how to integrate them in society.
She said that, as chancellor and party chief, "of course I am also responsible", but insisted that opening the borders to a mass influx of refugees and migrants a year ago was the right decision.
"I consider the fundamental decisions as right, but there is much to be done to win back trust and the topic of integration will play a huge role, as well as the repatriation of those who don't gain residency rights."
AfD co-chief Beatrix von Storch, with her eyes on national elections next year, hailed the shock outcome as "the beginning of the end of the Merkel era", while Bild daily labelled the result as another "slap across the face" for the chancellor.
'Protest storm'
The state vote was held exactly one year after Merkel opened German borders to a mass influx of mainly Syrian refugees stranded in Hungary.
While her welcoming stance initially won much praise, the mood has since darkened as popular worries have grown about how to integrate the newcomers.
The AfD has capitalised on such fears, especially since a spate of sexual assaults blamed on North African men on New Year's Eve, and a series of bloody attacks this summer, some claimed by the Daesh group.
With its latest win, the AfD, founded just over three years ago, is now represented in nine out of Germany's 16 regional parliaments, and hoping for more gains when the capital Berlin goes to the polls in two weeks.
Although Sunday's election was held in Germany's poorest and least populous state, the outcome was significant in part because it is home to Merkel's constituency, the port city of Stralsund.
"This was more than a small state election, it was a vote on Merkel," said news site Spiegel Online, pointing at the "protest storm" in "Merkel's living room".
While Merkel's conservative Christian Democratic Union garnered its worst ever score in elections to the parliament in state capital Schwerin, the centre-left Social Democrats maintained top place with over 30 per cent.
Merkel's SPD vice chancellor, Sigmar Gabriel, hailed the result as a triumph and, taking a shot at Merkel's refugee crisis mantra, charged that "it's not good enough to just say 'we can do it' and leave the work to others".
'Swept away'
The AfD was founded in 2013 as a eurosceptic party advocating a return to the Deutschmark, but it has since shifted to become a mainly anti-immigration and Islamophobic party.
It has grown strongly even as its top members have sparked outrage with insulting remarks, including one disparaging star footballer Jerome Boateng, of mixed German and Ghanaian descent.
The AfD has succeeded by stirring resentment against minorities and offering "slogans rather than solutions", said the president of the Central Council of Jews in Germany, Josef Schuster.
"Apparently many voters don't realise, or tacitly accept, that the AfD ... has failed to clearly distance itself from the far-right," he said.
At national level, the AfD is now polling at 14 per cent, a gain of 10 points in the year since Merkel threw open German borders to a mass influx of asylum seekers.
French far-right leader Marine Le Pen wrote on Twitter: "What was impossible yesterday has become possible: the AfD patriots have swept away Merkel's party!"
Related Articles
Mar 14,2016
BERLIN — German Chancellor Angela Merkel stood firm Monday on her refugee policy, despite a drubbing in regional elections described as a "d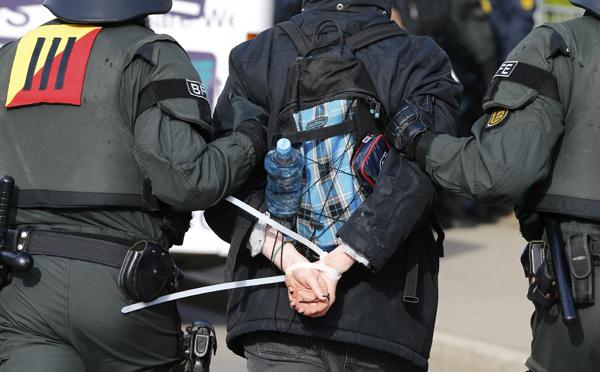 Apr 30,2016
STUTTGART, Germany — German left-wing demonstrators clashed with police on Saturday as they tried to break up the first full conference of t
Sep 04,2016
SCHWERIN, Germany — Germany's anti-migrant populists made a strong showing at Sunday's state polls, scoring ahead of Chancellor Angela Merke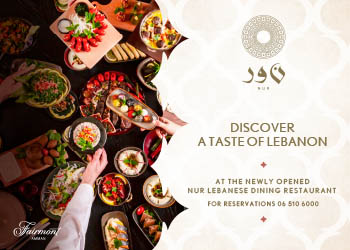 Newsletter
Get top stories and blog posts emailed to you each day.