You are here
Schools close in Canadian province after bomb threat
By Reuters - Sep 21,2016 - Last updated at Sep 21,2016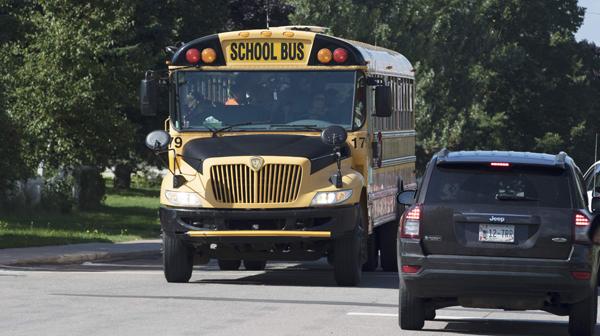 A school bus stops in Hillsborough Development in Charlottetown, Prince Edward Island, Canada, on Wednesday (Reuters photo)
CHARLOTTETOWN, Prince Edward Island — Canadian police evacuated all schools in the eastern province of Prince Edward Island on Wednesday after a bomb threat, but found no explosive device.
About 19,000 students at 62 schools were taken to safe locations in their communities around the island off Canada's Atlantic coast. It is the country's smallest province with a population of about 146,000.
"The minister of public safety just informed me that all of the schools' children and personnel are safe. The situation is under control," Prime Minister Justin Trudeau said at a news conference in Ottawa.
In Prince Edward Island's capital of Charlottetown, Royal Canadian Mounted Police Sergeant Kevin Bailey said at a press conference he was aware of separate threats in the nearby province of Nova Scotia and the United States.
He said later in a telephone call that police analysts had identified threats against schools in North Carolina, Connecticut and Arizona, but there was no immediate indication that they were linked.
Bailey said the threat against Prince Edward Island schools came by fax to the police in Ottawa.
"The message stated that the bombs had been placed in a number of schools and would be detonated today but it did not specify the time," Bailey said. "There is an active investigation to identify the person or persons responsible."
The University of Prince Edward Island said in note on its website that it was closed for the day, "given the situation happening across the province".
"They didn't say there was a bomb threat or any specific threat; they just told us that school had been suspended for the rest of the day," Charlottetown student Peter Keedwell, 17, said in a telephone interview. "It was pretty calm... People weren't running out of school or anything."
Parker Grimmer, director of Prince Edward Island's public schools branch, said students would be able to return to school on Thursday.
Police in Nova Scotia closed some college and university campuses. A Nova Scotia Community College campus in Halifax was evacuated after an anonymous threat, Halifax Regional Police said in a press release.
It said an explosive disposal unit had gone to the scene but found that a suspicious package was only garbage and reopened streets in the area.
The college's Marconi campus in Sydney, Nova Scotia, also shut down. Cape Breton University, also in Sydney, said on its website that it was closed for the day.
up
22 users have voted, including you.
Related Articles
Nov 01,2015
ADEN — The Yemeni island of Socotra near the entrance to the Gulf of Aden was lashed on Sunday by strong winds and rain, damaging dozens of
Jan 15,2015
Five Canadians have died fighting alongside Islamic State (IS) militants in Syria, including a man who called for lone wolf attacks in Canada, local media reported Wednesday.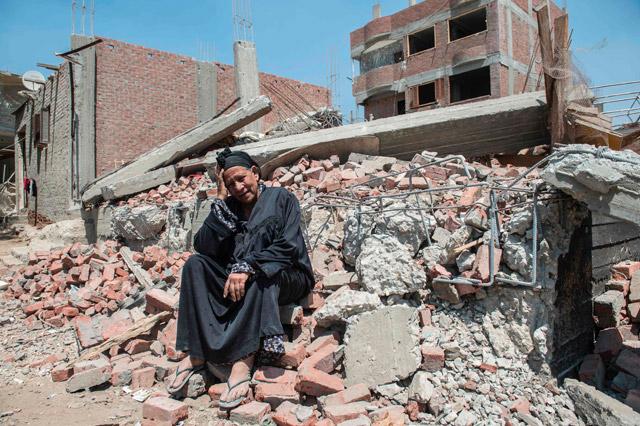 Jul 26,2017
WARRAQ ISLAND, Egypt — Hala Gamal looks at a pile of rubble on Cairo's Warraq Island — all that's left of her house after a police ope
Newsletter
Get top stories and blog posts emailed to you each day.