You are here
Spain detains 'arms supplier' for January 2015 Paris attacks
By AFP - Apr 13,2016 - Last updated at Apr 13,2016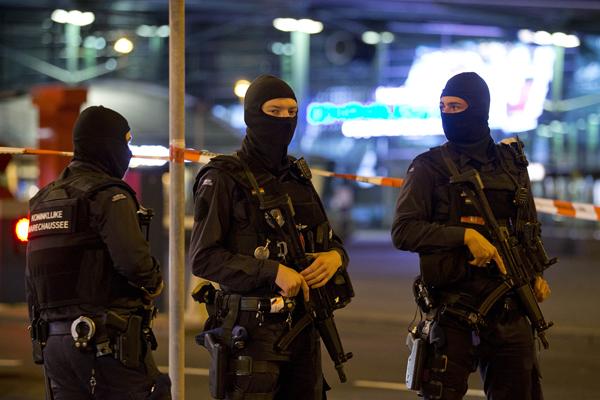 Hooded military police officers guard a part of Schiphol Airport in Amsterdam, Netherlands, on Wednesday (AP photo)
MADRID — Spanish police said Wednesday they had detained a Frenchman suspected of heading a weapons trafficking ring that supplied arms to one of the militants that killed 17 people in Paris in January 2015.
In a statement, police said Antoine Denevi, a 27-year-old from a small town in northern France, was detained on Tuesday in the southern Malaga area after Paris issued a Europe-wide arrest warrant.
He "left the neighbouring country [France] weeks after the Paris attacks to escape police action, and settled in the province of Malaga from where he continued his illegal activities using fake papers," the police said.
"It's also been determined that his activities were linked with people of Serbian origin, who may have facilitated his access to arms and munitions."
Police suspect that Denevi's alleged trafficking ring armed Amedy Coulibaly, who shot dead a policewoman and took hostages in a Jewish supermarket, where he killed four people.
An expert in arms trafficking in France told AFP that the weapons used by Coulibaly — a Czech-made Scorpion submachinegun and a Kalashnikov rifle — were "very easily" available.
Coulibaly was an accomplice of the Kouachi brothers, who killed 12 people in an attack on the offices of satirical magazine Charlie Hebdo two days before Coulibaly held up the supermarket. All three were shot dead by police.
Both Spanish and French police participated in Tuesday's operation in the seaside resort of Rincon de la Victoria, during which two other people were detained — one from Serbia and another from Montenegro.
Denies selling arms to militant
Denevi, who hails from the small town of Sainte-Catherine, was immediately taken to Madrid, where he was brought before a judge in the National Court.
The National Court, which hears cases related to extremism, has charged Denevi with arms trafficking.
So far no terrorism charges have been brought against him, which could indicate he was unaware of the use for which the weapons were intended.
A judicial source, who wished to remain anonymous, said the suspect had denied selling weapons to militants and accepted to be extradited to France.
The three-day attacks in January 2015 shook France, prompting much soul-searching as to how three French youths could gun down 17 fellow citizens in cold blood.
The trio had very specific targets — the cartoonists who had mocked the Prophet Mohammed in Charlie Hebdo's pages, the police and Jews.
Coulibaly was shot dead in the Jewish supermarket on January 9 in a dramatic raid by French special forces.
The Kouachi brothers were also killed by special forces in a near simultaneous assault on a printing factory just outside Paris where they had holed up.
The three-day killing spree was, at the time, the worst extremist attack on European soil in nearly a decade, but militants hit Paris again in November, killing 130 people.
up
13 users have voted, including you.
Related Articles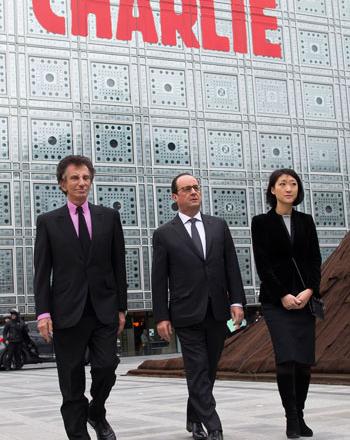 Jan 15,2015
French President Francois Hollande said Thursday that Muslims were the "main victims" of fanaticism, as five of the 17 people killed in last week's Islamist attacks in Paris were laid to rest.
Jan 10,2015
France's government urged the nation to remain vigilant Saturday, as thousands of security forces try to thwart new attacks and hunt down a suspected accomplice in a rampage by terrorists linked to Al Qaeda in Yemen that scarred the nation and left 20 dead.
Jan 14,2015
Al Qaeda  in Yemen Wednesday claimed responsibility for the deadly attack on Charlie Hebdo, saying it was ordered by the jihadist network's global chief to avenge the French magazine's cartoons of the Prophet Mohammed.
Newsletter
Get top stories and blog posts emailed to you each day.