You are here
Surviving Ebola: Africa cries out for public healthcare boost
By Reuters - Aug 21,2014 - Last updated at Aug 21,2014
JOHANNESBURG — Surviving sickness can make you stronger.
So while a western corner of Africa writhes in the deadly grip of the Ebola virus, there are signs this emergency may serve as a wake-up call to strengthen spending and investment on public healthcare in the world's least developed continent.
"If anything, I think it is teaching us something," Mustapha Sidiki Kaloko, the African Union's Commissioner for Social Affairs, told reporters in Addis Ababa this month.
"It is not only a question of response... it goes back to the issue of strengthening our health systems. Prevention is always better than cure," Kaloko said.
One often-repeated reason for the devastating rapacity of the Ebola outbreak in Liberia, Sierra Leone and Guinea is that those three small states were already weakened by poverty and a decade of interlocking civil wars.
Deaths from the Ebola epidemic, the world's worst of this highly lethal virus which has also touched Nigeria, have topped 1,300 and are still climbing.
Ironically, the disease struck Liberia and Sierra Leone at a time when their governments had been ramping up health spending: Their total expenditure on health as a percentage of GDP was the highest in sub-Saharan Africa in 2012, at 15.5 and 15.1 per cent respectively, compared to 6.3 per cent in Guinea, 6.1 per cent in Nigeria, and 8.8 per cent in South Africa, WHO statistics show.
But the two states' war-ravaged health systems were still very fragile. Liberia had one doctor for every 70,000 people, Sierra Leone one for every 45,000, compared to one for every 360 people in Britain and one for every 410 in the United States.
And with medical workers bearing the brunt of the disease, the underfunded and understaffed health structures of these West African neighbours have been overwhelmed by the onslaught of Ebola, which kills up to 90 per cent of those it infects.
Extrapolate this to sub-Saharan Africa's unenviable health condition: A frequently cited WHO assessment shows the region accounting for 11 per cent of the world's population, yet bearing 24 per cent of its global disease burden and commanding less than 1 per cent of global health expenditure.
Ebola was first detected in Central Africa in 1976. The current outbreak is a grim hark-back to the dark spectres of disease, war and poverty that have hamstrung Africa's advance for decades. Many believe it should ring a shrill alarm bell for the region's governments, and their donor backers, to pay more attention to public health development.
In early August, as the spreading emergency tainted an African leaders' summit in Washington, the World Bank pledged $200 million to help Guinea, Liberia, and Sierra Leone.
World Bank Group President Jim Yong Kim made a point of saying that besides the emergency response, the intention must also be to "help to build up public health systems in West Africa to strengthen the region's disease control capacity".
Less wars, longer lives
Bisected through the middle by the Equator, Africa is the most tropical of continents, exposing hundreds of millions of its people to conditions conducive to the spread of pandemic diseases like malaria. Tuberculosis is another major killer.
The region also still suffers from the highest caseload of HIV/AIDS on the planet, a huge debilitating burden.
"Africa is not a healthy continent," audit, tax and advisory group KPMG said a 2012 report, saying the continent lagged the world on all health indicators, including life expectancy.
"The main contribution to longer lives in Africa has been through conflict resolution; the countries that have made the most remarkable progress are simply those in which wars have been resolved," the KPMG report said, citing dramatically improved longevity in Liberia, as well as Eritrea and Angola.
Despite this, progress in basic health has been made, with Africa child and infant mortality rates falling sharply in recent years, from almost 85 per 1,000 live births in 2004 to under 65 in 2012, though they remain the highest in the world.
Since 2001, the annual number of new HIV infections among adults in sub-Saharan Africa declined by 34 per cent, the UNAIDS agency said in a report on the global AIDS epidemic for 2013.
Healthcare expenditure in Africa has been rising too, according to World Bank data, though at $95 per capita in 2012 it was less than a tenth of the global average of over $1,000.
Spending by African governments on health has often been overshadowed by other perceived priorities, such as big-ticket infrastructure projects linked to economic growth ambitions.
'Soft' vs 'hard' priorities
"The challenge of course is that Africa is deficient in all infrastructure, soft and hard, but the sort of obsession in the last couple of years has been around funding for hard infrastructure, commerce-enabling projects, roads, bridges, railways, expanding ports and so on," said Simon Freemantle, a political economist at Standard Bank.
Freemantle said if the Ebola emergency could draw attention to the need to also fund "soft" social infrastructure — health and education — this would be a "positive takeaway".
"In order for Africa to unlock any of its demographic opportunity, we have to see the institutions supporting people improve dramatically," he said.
Meanwhile, African spending on other kinds of hardware is increasing. In 2013, Africa had the largest relative rise in military spending of any region in the world, 8.3 per cent, to reach $44.9 billion, according to a report by the Stockholm International Peace Research Institute. Oil producers Angola and Algeria topped Africa's military spenders.
Yet, even modest increases in health spending are seen going a long way towards improving African health indicators, including tackling outbreaks of haemorrhagic diseases like Ebola.
"We know how to prevent diseases like this, if we can get the basic level of the healthcare systems up to speed," said Columbia Business School Professor Amit Khandelwal.
"That doesn't cost very much money."
World Bank Director of Health, Nutrition and Population Olusoji Adeyi said enough information existed on "best buys" for governments to improve public health. These included cost-effective childhood vaccines for illnesses such as measles.
Whatever financial boost for Africa's health that does result from the Ebola emergency, it will be too late for hundreds already facing the disease's merciless threat in West Africa.
"Our people are dying... Time is of the essence," Sierra Leone President Ernest Bai Koroma said on Friday as he appealed for more urgent help from the world.
Related Articles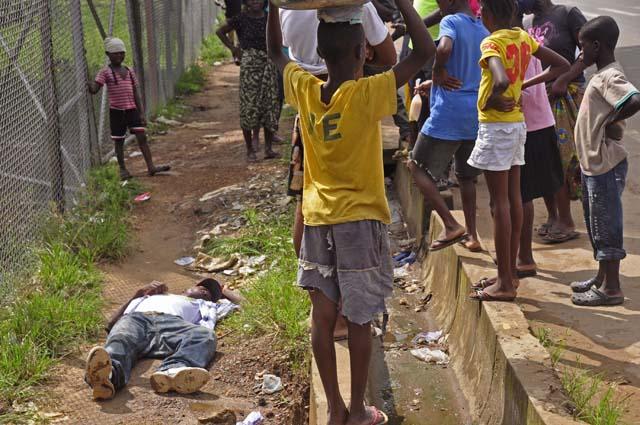 Aug 19,2014
Liberia battled on Tuesday to halt the spread of the Ebola disease in its crowded, run-down oceanside capital Monrovia, recording the most new deaths as fatalities from the world's worst outbreak of the deadly virus rose above 1,200.
Sep 02,2014
Scores of healthcare workers at Liberia's main hospital have gone on strike over unpaid wages, complicating the fight against the world's worst Ebola epidemic that the US disease prevention chief said was spiralling out of control.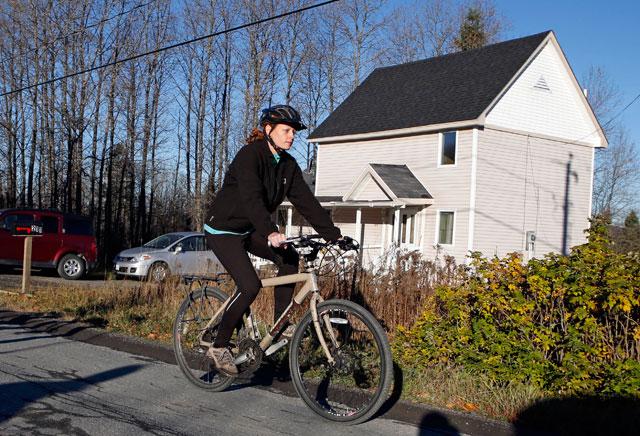 Oct 30,2014
Liberia is making some progress in containing the Ebola outbreak while the crisis in Sierra Leone is going to get worse, the top anti-Ebola officials in the two countries said.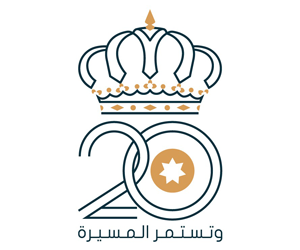 Newsletter
Get top stories and blog posts emailed to you each day.