You are here
Torrential monsoon rains kill more than 230 in Pakistan, India
By AFP - Sep 06,2014 - Last updated at Sep 06,2014
SRINAGAR, India — More than 230 people in Pakistan and northern India have been killed in torrential monsoon rains which triggered flooding, landslides and house collapses, officials in the two countries said Saturday.
Troops and other emergency personnel were deployed in both countries to help with relief operations, with boats and helicopters being used to reach stranded people.
Incessant rains in Pakistan have killed at least 106 people over the past three days and damaged thousands of houses, officials said as authorities put four districts on red alert for floods.
And in neighbouring India, torrential rains and flooding have left at least 128 people dead, and marooned thousands more, according to officials.
Pakistani Prime Minister Nawaz Sharif chaired a high-level review meeting Saturday, and ordered acceleration of relief and rescue efforts in the country, his office said.
In worst-hit Punjab province, the death toll from rains and flooding over the past three days hit 55 while 235 people were injured, rescue services director general Rizwan Naseer, told AFP.
Another 48 people have died in Pakistani-administered Kashmir, said Akram Sohail, chairman of the disaster management agency in capital Muzaffarabad.
Three soldiers also were killed in a mudslide Thursday near the de-facto border with India, known as the Line of Control dividing disputed Pakistani- and Indian-administered Kashmir.
Pakistan has been swept by deadly monsoon floods for the last four years — in 2013, 178 people were killed and around 1.5 million affected by flooding around the country.
Rescue workers struggled to reach remote mountain villages in Pakistan's scenic Neelum valley along the Line of Control but landslides hampered efforts.
"The landslides caused by rains have damaged 4,000 houses in Kashmir — more than half have been destroyed," Sohail said.
Hardest hit on the Indian side was Indian Kashmir where the heaviest rains and flooding in at least half a century have claimed at least 107 lives since last Tuesday.
"The floods have caused a lot of damage," Indian home affairs minister Rajnath Singh said after being driven around Kashmir's main city, Srinagar, by state chief minister Omar Abdullah.
"If this is the condition of city, what will be the situation in rural areas?" Singh asked.
Many key roads and the lone highway linking the Kashmir region to the Indian plains were closed, communication lines and railway services disrupted, while several bridges were washed away.
Some 30 bodies were pulled from a river in the mountainous Rajouri region of south Kashmir, a senior state official said. The victims were among at least 63 people aboard a bus swept into a gorge last Thursday by fast-flowing flood waters. Rescuers are still searching for the 33 other people who were on the bus.
"Apart from the bus victims, 66 people have died in flooding incidents in the Jammu region [in the south of Indian Kashmir]," said Jammu divisional commissioner Shantmanu, who uses only one name.
Another 11 people were killed in the Kashmir valley as rescuers struggled to move thousands of people stranded by floods to higher ground, officials said.
The usually slow-flowing river Jhelum, which meanders through Srinagar, is running far above the danger levels, swollen by pounding rains.
In India's Punjab state, at least 21 people died as a result of house cave-ins and landslides.
Most deaths were reported from villages near Amritsar, home to the Golden Temple Sikh shrine.
Eight members of one family died in their sleep when the roof of their dilapidated home collapsed, administration official Rohit Gupta told AFP.
In Pakistan, rescue official Naseer said waters were receding in many areas of Punjab provincial capital Lahore and other districts.
But "a red alert" has been issued in four districts — Jhelum, Sialkot, Nankana Sahib and Narowal — where the situation was still precarious, he said.
Related Articles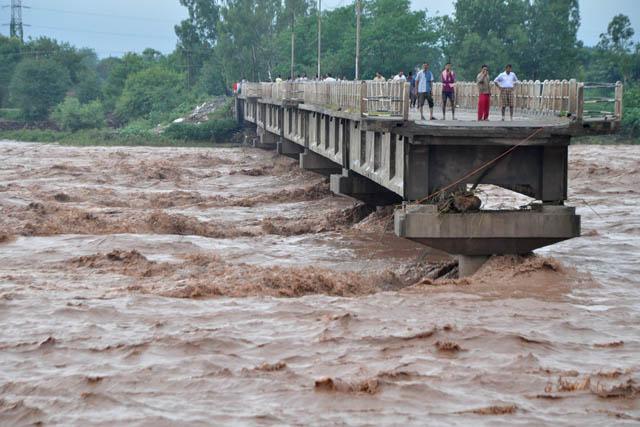 Sep 07,2014
Landslides and flash floods triggered by heavy monsoon rains have killed nearly 300 people in large swaths of northern India and Pakistan, officials said Sunday.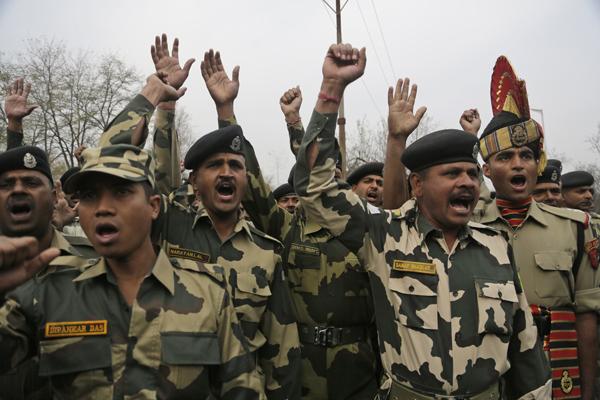 Nov 01,2016
SRINAGAR, India — Seven civilians were killed and nine others wounded by Pakistani shelling in Kashmir on Tuesday, Indian officials said, as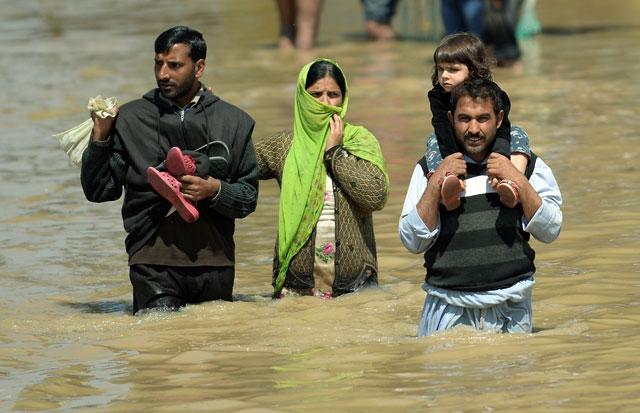 Sep 10,2014
Floods that have killed 450 people in India and Pakistan began to recede on Wednesday giving rescue teams a chance to evacuate thousands of villagers stranded by the heaviest rainfall in 50 years in the heavily militarised and disputed region of Kashmir.
Newsletter
Get top stories and blog posts emailed to you each day.