You are here
Trump ramps up voter fraud claim, digs in against women accusers
Clinton leads Trump in national opinion polls
By Reuters - Oct 17,2016 - Last updated at Oct 17,2016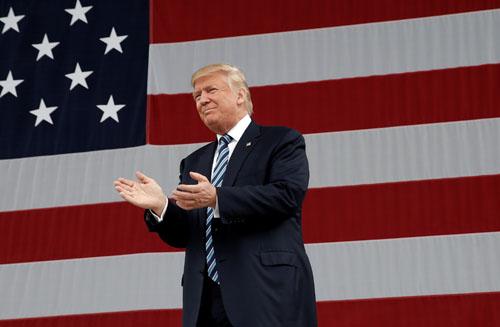 Republican US presidential nominee Donald Trump arrives at a campaign rally in Greensboro, North Carolina, US, on Friday (Reuters photo)
WASHINGTON — Republican candidate Donald Trump said on Monday he expected widespread voter fraud in the November 8 US presidential election, ramping up his warning of a rigged election despite considerable evidence that shows the electoral system is sound.
Trump has tried to whip up fears of a flawed election as he has fallen back in opinion polls against Democrat Hillary Clinton. He is also strongly denying allegations from multiple women that he has sexually assaulted or otherwise behaved inappropriately with them.
"Of course there is large scale voter fraud happening on and before election day. Why do Republican leaders deny what is going on? So naive!" Trump said on Twitter on Monday.
Trump, a New York businessman making his first run for public office, has not provided any evidence to back the allegations of fraud and a number of Republicans are chafing. Some of them have urged him publicly to show proof or drop the claims. Early voting and voting by mail have begun in many states.
While Trump's vice presidential running mate, Mike Pence, and his campaign manager, Kellyanne Conway, have tried to reshape the candidate's comments as being aimed at an unfair news media, Trump's own words have targeted the legitimacy of the election system.
Even after Pence said in a televised interview on Sunday that Trump would accept the results of next month's election, Trump tweeted that the "election is absolutely being rigged by the dishonest and distorted media pushing Crooked Hillary — but also at many polling places — SAD".
Numerous studies have shown that voter fraud in US elections is rare, according to the Brennan Center for Justice at New York University School of Law. In a report titled "The Truth About Voter Fraud", the centre cited voter fraud incident rates between 0.00004 per cent and 0.0009 per cent.
An August study by The Washington Post found 31 credible cases of impersonation fraud out of more than 1 billion votes cast in elections from 2000 to 2014. Arizona State University studies in 2012 and 2016 found similarly low rates.
"Despite this overwhelming evidence, claims that voter fraud is rampant consistently garner media attention, because perceived threats to electoral integrity — even those with no basis in fact — frighten voters by striking at the core of our democracy," Brennan Centre counsel Jennifer Clark wrote in a blog last month.
Trump supporter Steve King, a Republican congressman from Iowa, was pressed Monday on CNN about whether Trump was making an unsubstantiated claim in saying the election would be illegitimate.
"I wouldn't say it's completely unsubstantiated," King said. "Partially unsubstantiated — I would agree with that."
Trump's campaign has been struggling with sexual misconduct allegations from several women since a 2005 videotape emerged on October 7 showing him boasting about groping and making other unwanted sexual advances on women.
"Can't believe these totally phony stories, 100% made up by women (many already proven false) and pushed big time by press, have impact!" Trump said in another Twitter post on Monday.
Trump has repeatedly denied the allegations but has not provided any proof they are false.
On Sunday night Trump blamed "animals representing Hillary Clinton" and Democrats in North Carolina for an overnight attack on a local Republican Party headquarters in Hillsborough.
Local, state and federal investigators were sifting through evidence on Monday, trying to narrow the time frame of the incident and looking for clues about who was behind the attack.
Clinton leads Trump in national opinion polls and is also ahead in the race to win the Electoral College, the tally of wins from states that decides the White House election. After a brutal week for Trump, Clinton maintained a substantial projected advantage in the Electoral College race, according to the latest results from the Reuters/Ipsos States of the Nation project released on Saturday.
Related Articles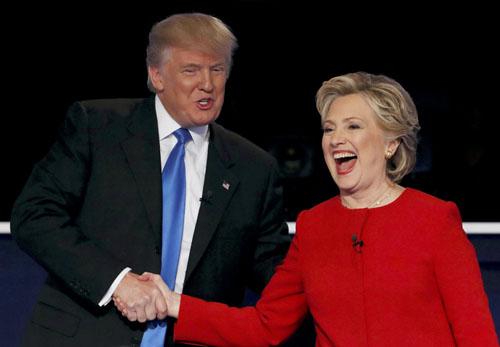 Nov 06,2016
WASHINGTON — Donald Trump and Hillary Clinton packed their schedules with last minute campaign events Sunday, two days out from an election
Oct 10,2016
WHITE PLAINS, United States — Donald Trump and Hillary Clinton on Monday headed back to the campaign trail after a fiery presidential debate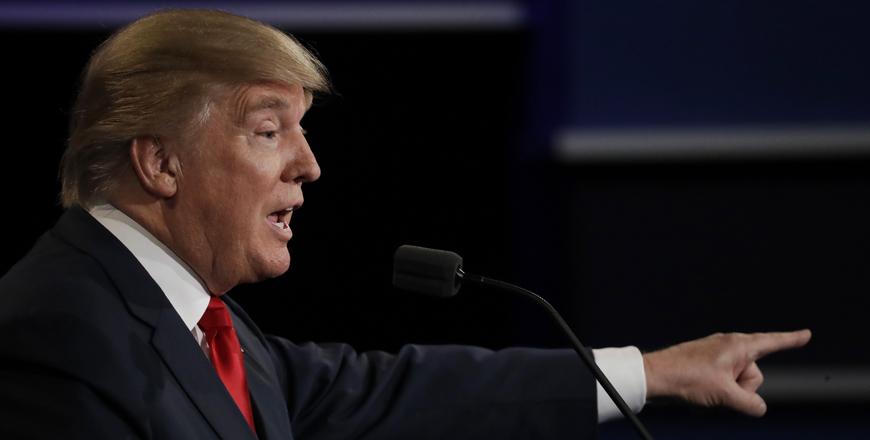 Oct 20,2016
LAS VEGAS — Donald Trump sailed into another political tempest on Thursday after threatening not to recognise the outcome of the US presiden
Newsletter
Get top stories and blog posts emailed to you each day.